Ohio voters reject proposal that would have made it tougher to protect abortion rights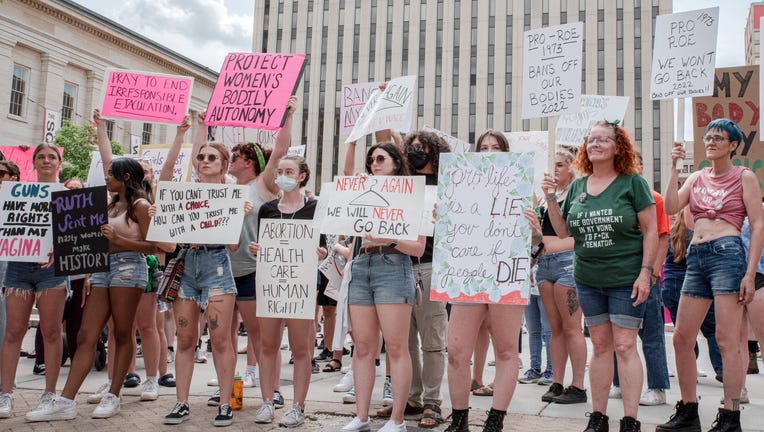 article
Ohio voters on Tuesday resoundingly rejected a Republican-backed measure that would have made it more difficult to change the state's constitution, setting up a fall campaign that will become the nation's latest referendum on abortion rights since the U.S. Supreme Court overturned nationwide protections last year.
The defeat of Issue 1 keeps in place a simple majority threshold for passing future constitutional amendments. It would have raised that to a 60% supermajority, which supporters said would protect the state's foundational document from outside interest groups.
While abortion was not directly on the special election ballot, the result marks the latest setback for Republicans in a conservative-leaning state who favor imposing tough restrictions on the procedure. Ohio Republicans placed the question on the summer ballot in hopes of undercutting a citizen initiative voters will decide in November that seeks to enshrine abortion rights in the state.
RELATED: August special election has Ohio election offices scrambling with abortion rights on the line
Dennis Willard, a spokesperson for the opposition campaign One Person One Vote, called Issue 1 a "deceptive power grab" that was intended to diminish the power of the state's voters.
"Tonight is a major victory for democracy in Ohio," Willard told a jubilant crowd at the opposition campaign's watch party. "The majority still rules in Ohio."
A major national group that opposes abortion rights, Susan B. Anthony Pro-Life America, called the result "a sad day for Ohio" while criticizing the outside money that helped the opposition. In fact, both sides relied on national groups and individuals in their campaigns.
RELATED: Ohio election revolving around abortion rights fueled by national groups, money
Other states where voters have considered abortion rights since last year's Supreme Court ruling have protected them, including in red states such as Kansas and Kentucky.
Interest in the special election was intense, even after Republicans ignored their own law that took effect earlier this year to place the question before voters in August. Voters cast nearly 700,000 early in-person and mail ballots ahead of Tuesday's final day of voting, more than double the number of advance votes in a typical primary election. Early turnout was especially heavy in the Democratic-leaning counties surrounding Cleveland, Columbus and Cincinnati.
One Person One Vote represented a broad, bipartisan coalition of voting rights, labor, faith and community groups. The group also had as allies four living ex-governors of the state and five former state attorneys general of both parties, who called the proposed change bad public policy.
RELATED: Ohio puts abortion access on the ballot in November
In place since 1912, the simple majority standard is a much more surmountable hurdle for Ohioans for Reproductive Rights, the group advancing November's abortion rights amendment. It would establish "a fundamental right to reproductive freedom" with "reasonable limits."
Voters in several states have approved ballot questions protecting access to abortion since the Supreme Court overturned Roe v. Wade, but typically have done so with less than 60% of the vote. AP VoteCast polling last year found that 59% of Ohio voters say abortion should generally be legal.
The result came in the very type of August special election that Republican Secretary of State Frank LaRose, a candidate for U.S. Senate, had previously testified against as undemocratic because of historically low turnout. Republican lawmakers just last year had voted to mostly eliminate such elections, a law they ignored for this year's election.
Voters' rejection of the proposal marked a rare rebuke for Ohio Republicans, who have held power across every branch of state government for 12 years.
Ohio Right to Life, the state's oldest and largest anti-abortion group and a key force behind the special election measure, vowed to continue fighting into the fall.
___
The Associated Press receives support from several private foundations to enhance its explanatory coverage of elections and democracy. See more about AP's democracy initiative here. The AP is solely responsible for all content.
___
Samantha Hendrickson is a corps member for the Associated Press/Report for America Statehouse News Initiative. Report for America is a nonprofit national service program that places journalists in local newsrooms to report on undercovered issues.