McDonald's will stop selling popular McCafé bakery items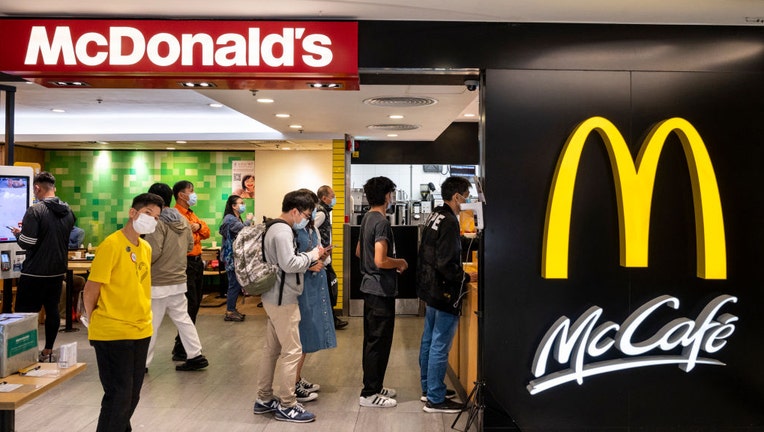 article
McDonald's is making a few changes to its menu starting this month. 
The fast-food titan is phasing out its beloved collection of bakery goods, including its apple fritter, blueberry muffin, and cinnamon roll, less than three years after they were rolled out, CNN reported. 
McDonald's said the timing of halting the goods will vary by restaurant.
RELATED: McDonald's doing wider test of Krispy Kreme doughnut sales in Kentucky
Business Insider noted that McDonald's added bakery items to its all-day menu in October 2020, its first new bakery products in eight years. The baked goods were created to be paired with its McCafé coffees to help boost breakfast sales.
Since the franchise launched the McCafé Bakery menu, some temporary items have been added to its lineup, including a cheese Danish and pull-apart doughnut.
In a statement, McDonald's told CNN that it's "always listening" to its customers and modifying its menu based on what they covet. 
RELATED: McDonald's launches wedding catering package
News of the removal of the baked treats comes months after McDonald's partnered with Krispy Kreme in March to sell donuts at more than 100 restaurant locations in the Kentucky area. 
The company's chocolate chip cookies, apple pies, and frozen desserts will still be available at restaurants nationwide.
This story was reported from Washington, D.C.