How Modelo was the one to dethrone Bud Light as top-selling US beer, according to analyst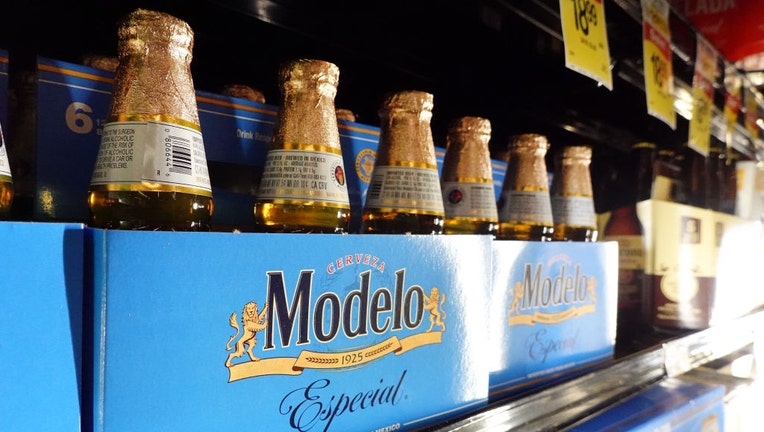 article
Mexican beer Modelo Especial recently dethroned Bud Light as the top-selling beer brand in the U.S., with the growing Hispanic drinking age population and an increased trend toward premiumization as main causes, according to a top analyst. 
"Everybody kind of figured Bud Light was getting hit by that boycott so that fell out of number one. If I told you that the new top-selling brand is Mexican, you might be surprised. If I told you it's Mexican and not Corona … who would've thought Modelo Especial?" Barron's associate editor Jack Hough said during an appearance on Fox Business's "Barron's Roundtable."
Following the Dylan Mulvaney controversy, wherein the beer brand took on significant backlash after featuring the transgender activist, Bud Light's sales have continued to take a dip, so much so that the brand has recently fallen from the spotlight as the #1 Selling Beer Brand on a dollar basis in the U.S.
Hough stated two main factors were to blame for Bud Light's fall being Modelo's gain - one being the rapid growth of the Hispanic drinking age population in the U.S. in comparison to that of the non-Hispanic drinking age population. 
BUD LIGHT MAKER CEO TELLS CUSTOMERS, 'WE HEAR YOU,' BUT DOESN'T APOLOGIZE AS SALES TANK
Hough also cited a recent trend toward premiumization – the practice of emphasizing a brand's superior quality and exclusivity. The analyst coined Modelo as Corona's "corporate premium cousin," with Modelo's sales gradually gaining momentum and recently passing Corona in sales in the U.S. 
"There's an irony here," Hough said. "This is an American beer icon, Bud Light, but it's been European-owned for 15 years.… An American beer icon that is technically European has been dethroned by a Mexican brand that is arguably American."
Due to an antitrust lawsuit wherein Anheuser-Busch InBev sought to acquire the remainder of Grupo Modelo, AB InBev sold Modelo's U.S. business to Constellation Brands. Following the settlement, beer brands owned by Grupo Modelo are now sold by Constellation Brands in the U.S.
BUD LIGHT: WHAT'S NEXT? FORMER ANHEUSER-BUSCH EXEC WEIGHS IN
NiselsenIQ data provided to FOX Business by Bump Williams Consulting showed that Bud Light sales were down 24.4% compared to a year ago for the week ending June 3. The data also showed Bud Light's sales have gone down a total 24.6% over the last four weeks ending June 3 relative to the same period last year. 
On the other hand, Modelo Especial passed Bud Light as the top-selling beer brand on a dollar basis for the four-week and single-week period ending June 3, with other name-brand beer sales also seeing a rise; Coors Light saw an increase of 25.8% and Miller Lite rose by 21.4% over the same period.
BUD LIGHT BACKLASH TO BOOST TRULY, SELTZERS: ANALYST
Bud Light's sales took a hit after its parent company, Anheuser-Busch InBev, sent personalized cans to a number of social media influencers including Mulvaney, who identifies as female. 
Mulvaney's post with the can went viral in early April, with many assuming the cans were being sold in stores. A number of Bud Light consumers thus decided to boycott the brand as well as other Anheuser-Busch products in response, with sales eventually taking a hit that have yet to make a comeback. 
Fox Business' Eric Revell contributed to this report.