Fall foliage 2023: Survey reveals top hidden gems to visit in the US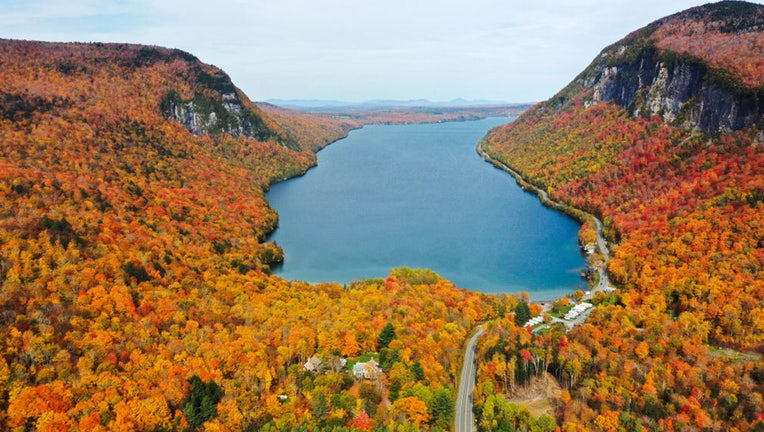 article
It's such a beautiful sight to see the leaves begin to turn and to feel the autumn breeze on your face. 
Tourists across the United States will travel hundreds, even thousands of miles to get a glimpse of the fall foliage that has become synonymous with autumn in the United States.  
Many leaf-peepers are aware of the busy, most popular spots, such as Vermont or in the Great Smoky Mountains, but what about those hidden gems that some people have never heard of?  
Mixbook, a photo book brand, surveyed 3,000 people about which "under-the-radar" destinations they would like to visit to see fall foliage in 2023.  
Here's what they said: 
#1 Sterling Forest State Park, New York 
#2 Porcupine Mountains Wilderness State Park, Michigan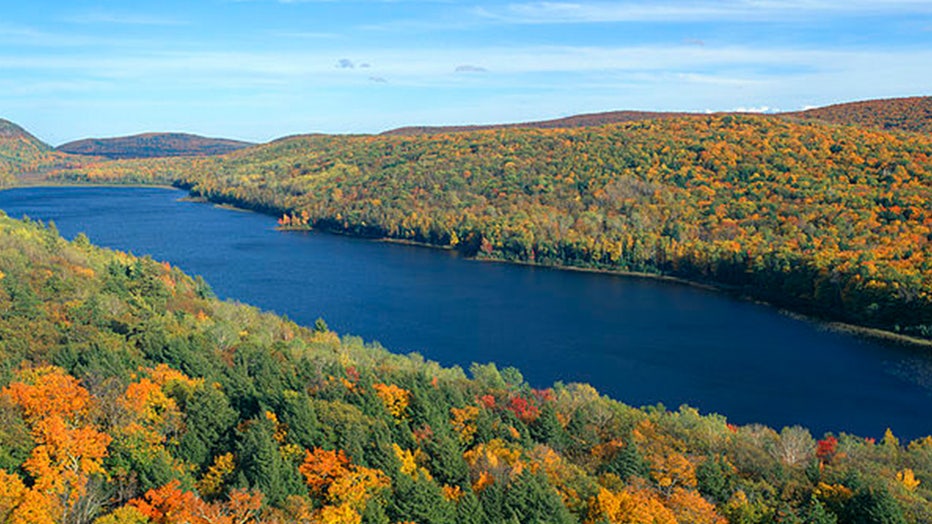 FILE - Autumn color at Porcupine State Park. (Joe Sohm/Visions of America/Universal Images Group via Getty Images)
#3 Bear Creek Lake State Park, Virginia 
#4 Mount Greylock State Reservation, Massachusetts 
#5 Sunkhaze Meadows National Wildlife Refuge, Maine 
#6 High Bridge Trail State Park, Virginia 
#7 Hocking Hills State Park, Ohio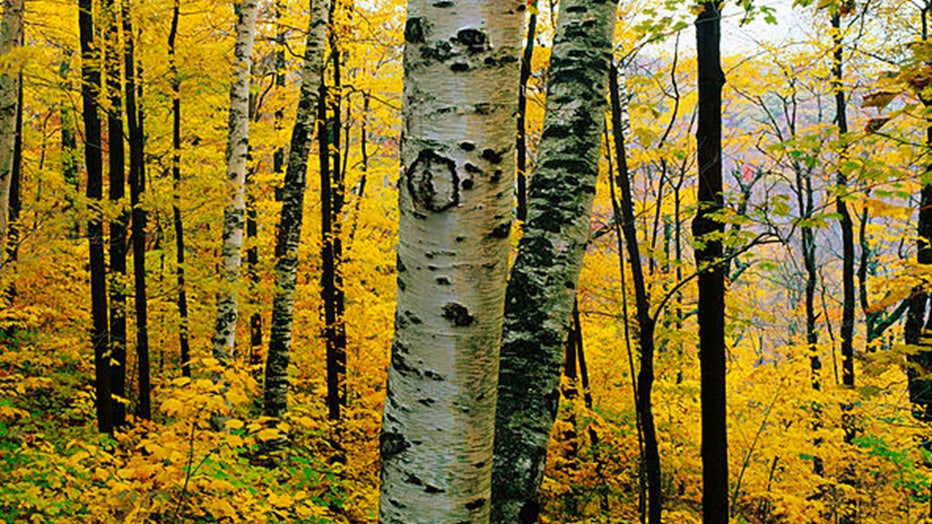 FILE - This is the Greylock State Reservation, It shows birch and maple trees with autumn color. (Joe Sohm/Visions of America/Universal Images Group via Getty Images)
#8 Beartooth Highway, Montana 
#9 Fall Creek Falls State Park, Tennessee 
#10 Hope Valley, California
"We hope these stunning, hidden gems across the U.S. inspire people to pack their bags and experience some incredible fall destinations firsthand," said Leslie Albertson, director of brand at Mixbook.  "Even better, these fall spots make the perfect backdrop for this year's family photos, to share in a holiday card or gift in a photo book. The autumn leaves and serene landscapes offer the perfect canvas for crafting unique and unforgettable memories that will be cherished for years to come." 
LINK: See Mixbook's full list of 150 hidden gems to see fall leaves
This story was reported from Los Angeles.