Cheetos mac 'n cheese collaborating with fashion designer for new 'MAC'ramé' line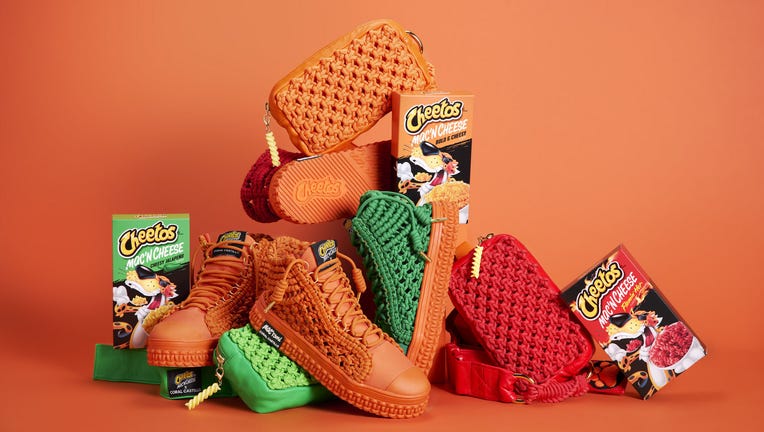 article
A unique collaboration is underway to help make a bold statement from your dinner plate to your wardrobe. 
Cheetos Mac 'N Cheese and fashion designer Coral Castillo are joining forces to roll out what they're calling the "MAC'ramé" collection this fall. 
You may recognize Coral Castillo's name from TV; she participated in a series called "Stitched" and also was a finalist on "Project Runway" in season 19. 
Said to have a "keen eye for texture and layering," her website says she's a skilled macramé artist – perfect for this latest collaboration. 
The collection will feature sneakers and a waist bag, both with macramé designs reminiscent of Cheetos Mac 'N Cheese spiral noodles. Macramé is a special knotting technique.
The designs will also feature vibrant colors found in the branding of the various Cheetos Mac 'N Cheese flavors: Bold & Cheesy, Flamin' Hot, and Cheesy Jalapeno. 
RELATED: McDonald's, 'Loki' team up to unveil new sauce, unlock Marvel Studios content
The MAC-Top sneakers are fitted with Castillo's handmade macramé designs, lined with cheetah print on the insole and shoe tongue, and include a custom orange outsole.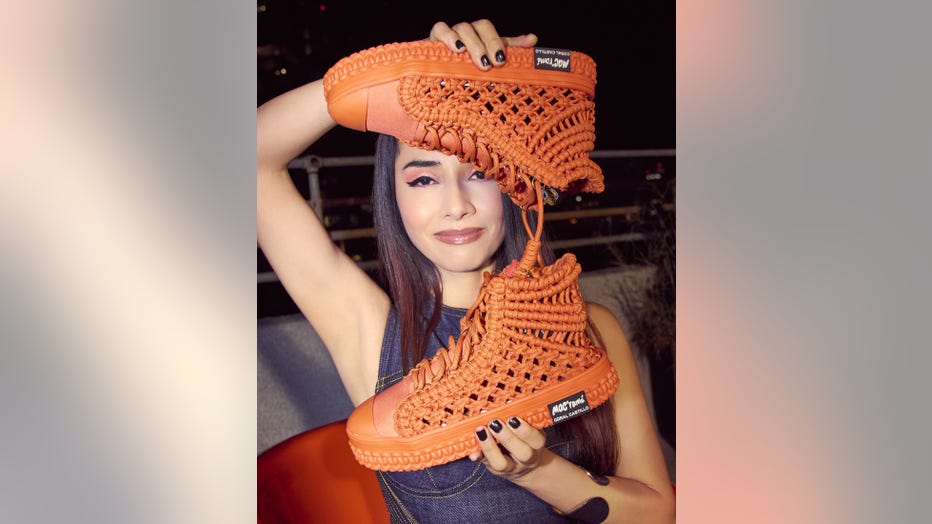 Coral Castillo, the CHEETOS® Mac 'N Cheese x Coral Castillo MAC'ramé Collection Designer. Image: PRNewswire
The Fanny MAC features a corkscrew noodle zipper, cheetah print lining and an adjustable strap made with macramé details. 
The only way to get your hands on the items is by winning a contest. 
You can enter to win now through Sept. 8, 2023 at CheetosMacrame.com. 
Thirty lucky people will receive the sneakers and 15 will receive the waist bag. 
This story was reported from Detroit.