Chick-fil-A 'budget' combo hack goes viral on TikTok: 'You're getting ripped off'
Chick-fil-A customers who want to save a few dollars and are willing to put in a little work can score a budget meal combo and a free frosted lemonade if they try this viral-tested menu hack.
HellthyJunkFood, a comedic food blog and media company with millions of followers on YouTube and TikTok, shared two videos on how people can maximize their chicken orders and make their own premium sweet drinks. 
JP Lambiase, one half of the content creation team at HellthyJunkFood, appeared in the budget meal combo video that was uploaded on Monday, which showed he built a chicken sandwich from a modified kid's meal.
CHICK-FIL-A REVERSES DECISION TO DROP MENU ITEM AFTER CUSTOMER FEEDBACK
Lambiase, who is from Orlando, Florida, ordered a two-count Chick-n-Strips Kid's Meal, which is served with a small side item, a kid's size drink and a prize.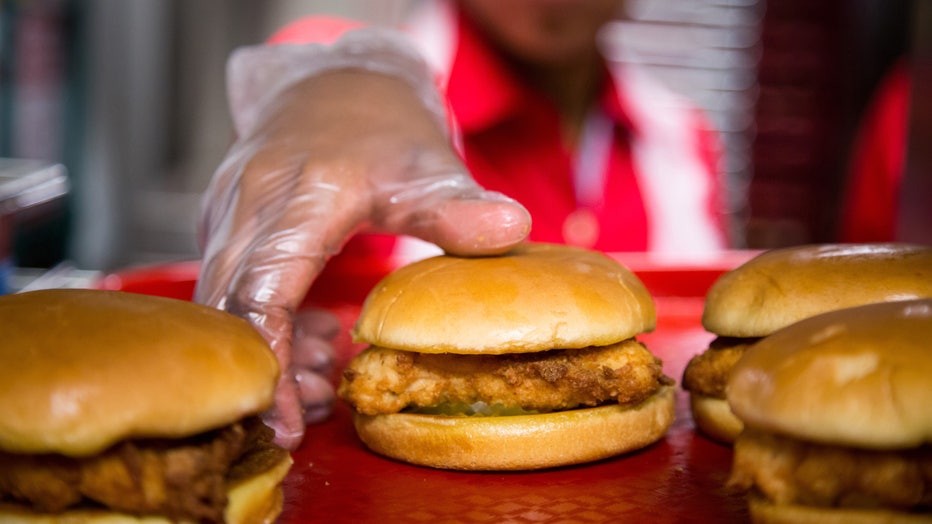 A employee picks up a fried chicken sandwiches at a Chick-fil-A restaurant Photographer: Michael Nagle/Bloomberg via Getty Images
He chose Chick-fil-A Waffle Potato Fries as his side and a lemonade with no ice. 
Lambiase also requested a bun and a side of pickles be added to his order. And instead of accepting the kid's meal prize, he asked the Chick-fil-A cashier to substitute the kid's meal toy with a vanilla soft-serve Ice cream cone.
"Now you have a budget Chick-fil-A sandwich, a side of waffle fries, a drink and a dessert all for $5.39," Lambiase said in his video. "That's $2 less than the Chick-fil-A combo."
"Guys, if you get the Chick-fil-A combo, you're getting ripped off," he continued.
CHICK-FIL-A BREAKFAST: WHAT TIME DOES IT END?
Chick-fil-A's website acknowledges that the pricing of its food varies by location, and commenters under the HellthyJunkFood post claim that they've been charged anywhere from $7.45 to $8.73 when attempting the budget combo hack.
The video has been viewed more than 174,100 times and has received over 16,700 likes, 2,580 shares, 2,270 saves and 70 comments.
"The lemonade with no ice is key, because they always give you like 80% ice in there," one TikTok user wrote.
"OMG I NEEDED THIS HACK TY," another user shared.
CHICK-FIL-A TESTING NEW SANDWICH OPTION FEATURING CAULIFLOWER FILET
"Just buy the regular combo it's not even that expensive," one user criticized.
"I'll stick with my Spicy deluxe combo but if I'm ever broke I'll consider this. Lol," another TikTok user commented.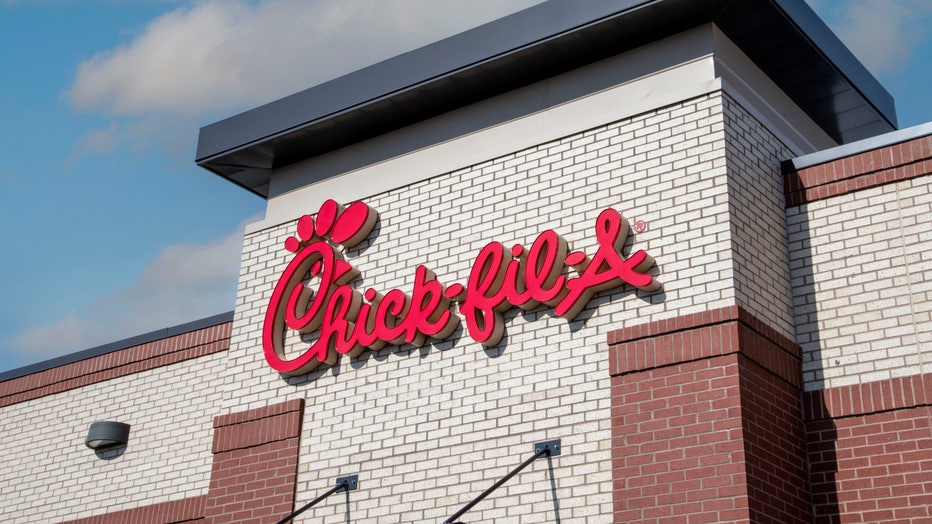 Maplewood, Minnesota, Chick-Fil-A. (Photo by: Michael Siluk/UCG/Universal Images Group via Getty Images)
FastFoodMenuPrices.com, a consumer-focused fast food information website that publishes estimated menu prices on a state and national level, reports that the Chick-fil-A Chicken Sandwich Combo averages around $5.95 nationally.
A Chick-fil-A Chicken Deluxe Sandwich Combo reportedly averages around $6.55, while a Spicy Chicken Sandwich Combo reportedly averages around $6.19 and a Spicy Chicken Deluxe Sandwich Combo averages around $6.79.
GET FOX BUSINESS ON THE GO BY CLICKING HERE
In HellthyJunkFood's follow-up video posted on Tuesday, Lambiase demonstrated that Chick-fil-A customers can make their own frosted lemonade with the soft-serve ice cream and kid's size lemonade they received from their budget combo.
"After you've taken a few sips of your lemonade, pour the rest of your ice cream into it and you've just made your own frosted lemonade, which otherwise would've cost you $3.75."
The national average cost for a small Icedream Cone is $1.25 and a small soft drink is $1.35, while Chick-fil-A's limited-timed frosted lemonade is $2.75, according to FastFoodMenuPrices.com.
So far, commenters have expressed their thanks and praise for the DIY frosted lemonade idea.
CLICK HERE TO READ MORE ON FOX BUSINESS
FOX Business reached out to HellthyJunkFood and Chick-fil-A for comment.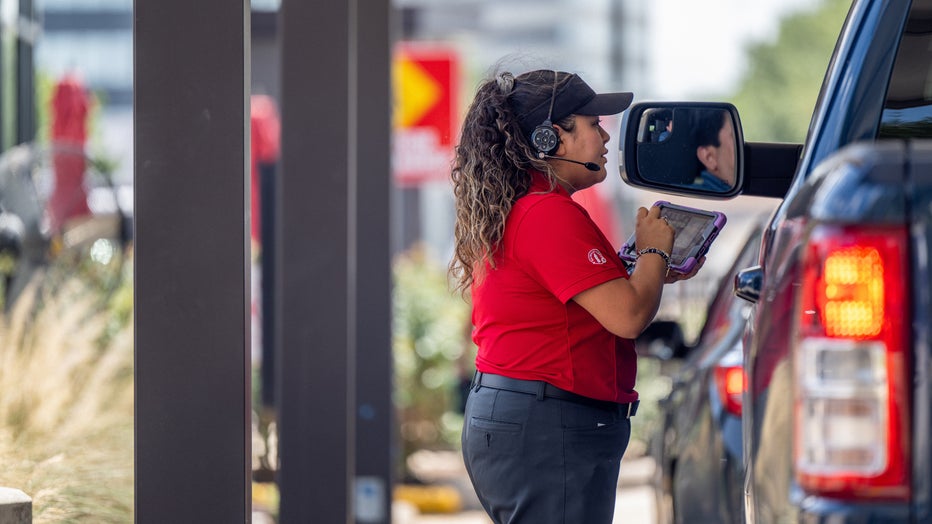 A Chick-fil-A employee assists a customer in a drive-thru line on July 05, 2022 in Houston, Texas. (Photo by Brandon Bell/Getty Images)
Lambiase and his food content creation partner, Julia Goolia, run the HellthyJunkFood blog from Orlando.
The digital media company has over three million subscribers on YouTube, 1.8 million followers on Facebook, 1.1 million followers on TikTok, 250,000 followers on Instagram and 12,800 followers on Twitter.
LINK: Get updates and more on this story at foxbusiness.com.