Bud Light parent company says US market share stabilizing after transgender promotion cost sales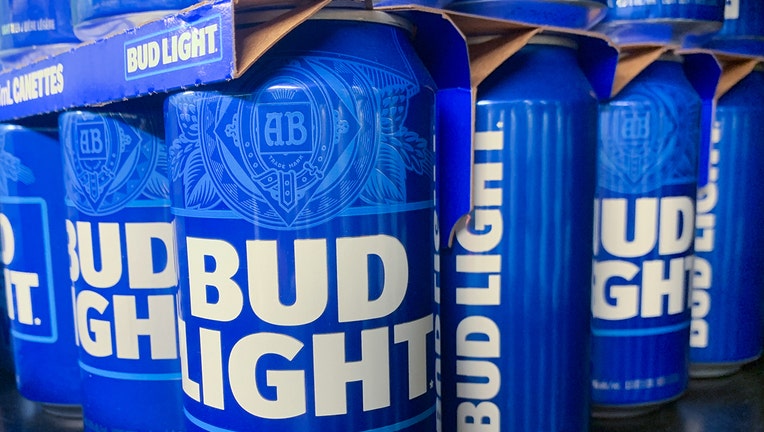 article
Bud Light's parent company expressed confidence Thursday that its U.S. market share has stabilized after a promotion with a transgender influencer cost it sales.
Anheuser-Busch Inbev said Thursday that its U.S. revenue fell 10.5% in the second quarter. Bud Light sales plunged amid a conservative backlash after the brand sent a commemorative can to transgender influencer Dylan Mulvaney in early April.
The company said its total U.S. market share for all brands fell more than 5% to 36.9% in April, but then remained stable from the end of April through the end of June. Some of the company's brands, like Busch Lite and Michelob Ultra, have gained U.S. market share.
Still, the Bud Light saga has been a costly one for the brewer. In June, Bud Light lost its place as America's best-selling beer after more than two decades, slipping into second place behind Mexican lager Modelo Especial. InBev also owns Modelo, but in the U.S. the brand is imported and sold by Constellation Brands.
In the month ending July 22, Bud Light's U.S. retail sales were down 26% compared to the same period a year ago, according to Nielsen data compiled by Bump Williams Consulting. Its year-over-year sales declines have been in the 25% to 30% range every month since the backlash began, the consulting company said.
InBev CEO Michel Doukeris said Thursday during an earnings call that the company plans to provide financial support to U.S. wholesalers through the end of December to make up for lost Bud Light sales. But he also said internal polling shows that 80% of U.S. consumers remain favorable or neutral toward the brand.
"One, they want to enjoy their beer without a debate. Two, they want Bud Light to focus on beer. Three, they want Bud Light to concentrate on the platforms that all consumers love, such as the NFL and music," he said. "We are taking the feedback and working hard to earn our consumers' business."
RELATED: Coors Light, Miller Light combined sales now '50% bigger than Bud Light': Molson Coors CEO
Some investors raised concerns about the company's discounts on Bud Light. In early July, for example, one Michigan grocery was offering a $15 rebate on a 24-pack of Bud Light, which normally sells for $20.99.
But Doukeris said price increases over the last year have put the company in a better position to offer discounts. And he said summer marketing campaigns were planned even before the Bud Light situation.
Conservative figures and others called for a boycott of Bud Light, while Mulvaney's supporters criticized the beer brand for not doing enough to support her. Mulvaney has said she faced bullying and transphobia, criticizing the brand for not reaching out to her amid the furor over their partnership.
Doukeris didn't mention Mulvaney by name on Thursday's earnings call.
"We've had three months so far since this situation, and we continue to learn and we continue to move forward with the main activities that we know that work everywhere," he said.
The beer giant said overall revenue rose 7.2% in the second quarter, to $15.1 billion, from the same period a year ago as global brands such as Stella Artois and Corona made up for the loss in Bud Light sales. That was shy of the $15.4 billion Wall Street was expecting, according to analysts polled by FactSet.
Anheuser-Busch InBev's shares were flat in morning trading in New York Thursday.