Artificial intelligence model to help scientists predict whether breast cancer will spread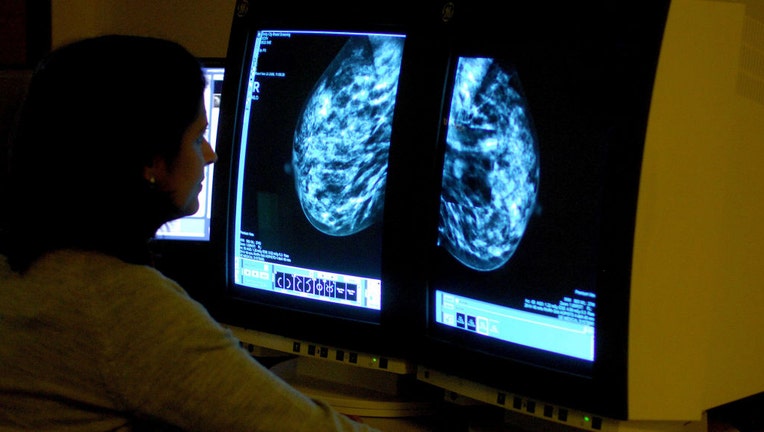 article
Oncologists in the U.K. have developed an AI model to help predict whether aggressive forms of breast cancer will spread based on changes in a patient's lymph nodes. 
The research was published Thursday in the Journal of Pathology by Breast Cancer Now and funded by scientists at King's College of London. 
Secondary or "metastatic breast cancer" refers to when breast cancer cells spread to other parts of the body. Although treatable, it can't be cured. 
Researchers behind last week's study hope that by using AI to analyze the immune response in the lymph nodes of women with triple-negative breast cancer, they can better gauge how likely the disease will spread. 
NEW BREAST CANCER SCREENING GUIDELINES CALL FOR WOMEN TO START MAMMOGRAMS AT AGE 40
Lymph nodes are lumps of tissue throughout the body, critical for helping the body fight infection and disease. If breast cancer cells start spreading, patients typically require more intensive treatment. 
ARTIFICIAL INTELLIGENCE HELPING DETECT EARLY SIGNS OF BREAST CANCER IN SOME US HOSPITALS
Still, the researchers believe that it's possible to predict whether the cancer cells will spread based on their immune response. 
Dr. Anita Grigoriadis, who led the research, said the team took findings from under a microscope and "translated them into a deep-learning framework to create an AI model potentially help doctors treat and care for patients, providing them with another tool in their arsenal for helping to prevent secondary breast cancer." 
The researchers tested the AI model on more than 5,000 lymph nodes donated by nearly 350 patients to biobanks.
"By demonstrating that lymph node changes can predict if triple-negative breast cancer will spread, we've built on our growing knowledge of the important role that immune response can play in understanding a patient's prognosis," Grigoriadis said. 
The team is planning to further test the model at centers across Europe.
CLICK HERE TO GET THE FOX NEWS APP
"The transition from assessing tissue on glass slides under a microscope to using computers in the [National Health Service] is gathering pace," Grigoriadis said. "We want to leverage this change to develop AI-powered software based on our model for pathologists to use to benefit women with this hard-to-treat breast cancer."