Anheuser-Busch gives away free Bud Light to 'make amends' to distributors after Mulvaney controversy: report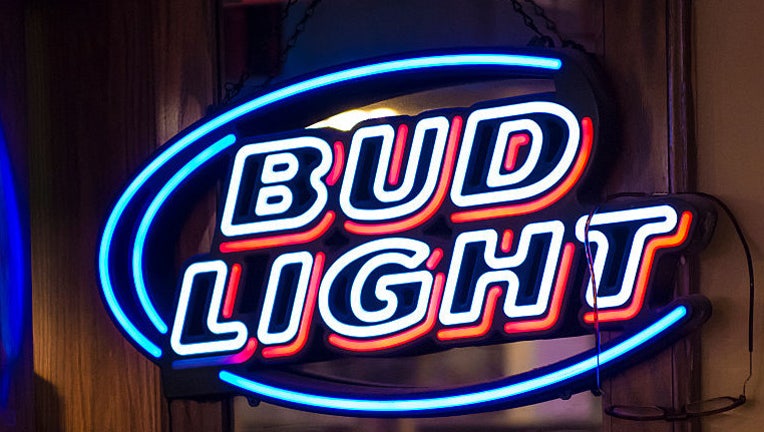 article
Beer giant Anheuser-Busch is trying to salvage its relationship with Bud Light distributors who faced angry customers after the brand partnered with transgender social media influencer Dylan Mulvaney.
The beer maker ignited a firestorm last month when it celebrated Mulvaney's "365 Days of Girlhood" by sending Mulvaney custom-made cans featuring the influencer's face. Since then, Bud Light in-store sales have dropped 26% during the week that ended April 22, wrote the St. Louis Post-Dispatch. The beer giant had also seen its market value decrease by $5 billion in recent weeks.
To combat those losses and its tarnished reputation with customers, the country's largest brewer is trying to "make amends" with wholesale distributors who've suffered from the controversial partnership, the Wall Street Journal reported.
The company reportedly plans to spend more money on marketing Bud Light with new ad campaigns and will send each wholesale distributor employee a free case of Bud Light.
BUD LIGHT IS LEARNING A LESSON THE HARD WAY, SAYS TOMI LAHREN: 'CONSERVATIVES MATTER'
Anheuser-Busch is also trying to diffuse some of the backlash wholesalers have faced by giving them a letter to show retailers that addresses misconceptions about the Mulvaney partnership.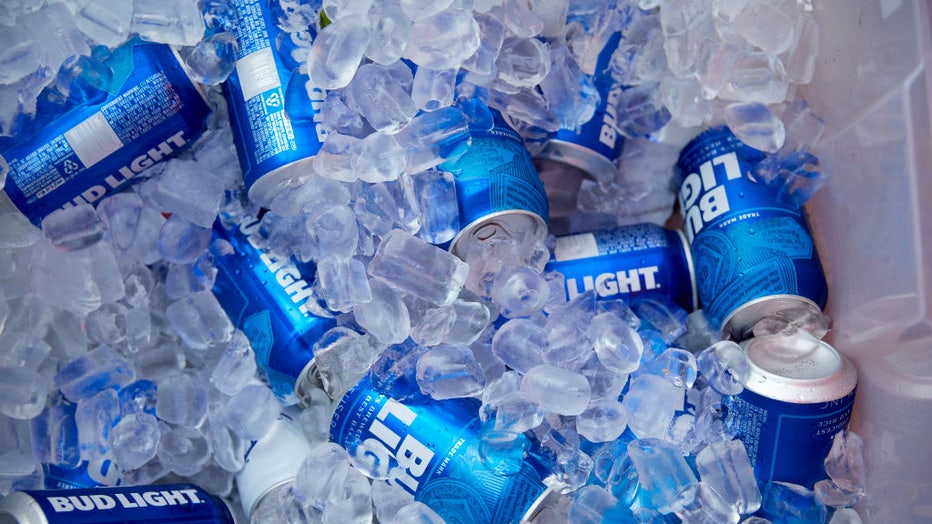 Bud Light beer cans on ice during a tailgate. Photo by Kevin Liles /Sports Illustrated via Getty Images)
"This can is not a formal campaign or advertisement," the letter reportedly states. "Our new Vice President of Bud Light and all of us at Anheuser-Busch are committed to reminding all of our consumers why they love Bud Light and why they've made it the #1 beer in America."
The Mulvaney cans were only sent to the influencer to promote on social media but were never available for sale. Wholesalers told the WSJ that customers incorrectly believed they were on shelves or that Mulvaney had appeared in a television commercial promoting the product.
Del Papa, a beer distributor out of Houston, Texas, said their staff had received "tons of phone calls from people being very hateful." In a Facebook post, the company said it, too, was "upset about the situation" and had addressed it "with the top leadership" at Anheuser-Busch.
Another distributor complained the company had made a reckless marketing decision. "They didn't need to take this risk," the distributor told the WSJ, fearing that the backlash could go both ways. "I lost my cowboy bars and now I could lose my gay bars, too." 
Fox News Digital reached out to Anheuser-Busch for comment.
Prior to the backlash over Mulvaney, Bud Light's vice president of marketing revealed the beer brand was trying to revamp its image to appeal to younger customers. 
"We had this hangover, I mean Bud Light had been kind of a brand of fratty, kind of out of touch humor, and it was really important that we had another approach," Alissa Heinerscheid said on a March podcast.
Fox News Digital previously reported the marketing executive went on leave following the backlash over the woke marketing campaign.
The decline of Bud Light sales continues to accelerate according to the Post-Dispatch report, which said Bud Light had shed 21% of its sales the previous week and 11% the week before that. Total sales are down 8% for the year, according to the paper.