AMC Theatres to enter the candy business with own brand of movie treats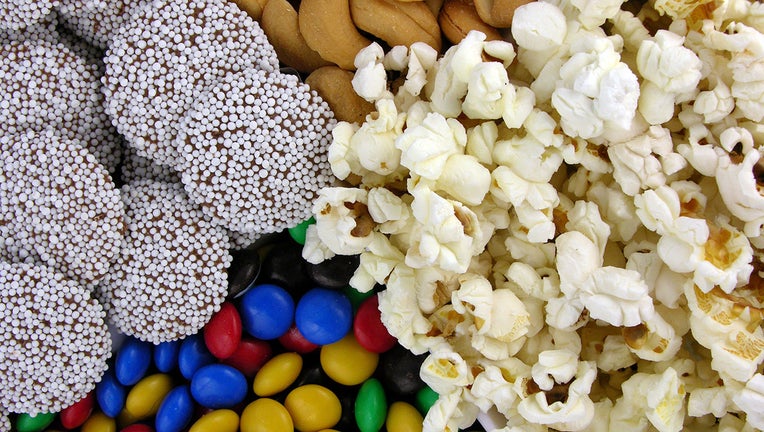 article
Getting candy at the movie theater may be less expensive after AMC Theatres announced it will introduce its own brand of treats later this year or early 2024. 
AMC Chairman & CEO Adam Aron made the announcement during an earnings call last Friday. 
"We noticed recently as a result of the pandemic and the supply chain shortages that candy manufacturers had increased their price to us by a huge amount," he said. "Some candy makers increasing their cost for wholesale candy as much as 33% in a one-time bump."
"That got us thinking very hard about our candy," he added. 
RELATED: MTV News forced to close down after 36 years amid Paramount layoffs
Aron said the company will manufacture its own private brand of candy. However, he didn't specify what types of candies will be sold. 
But Aron said concession stands will still other brands.
It's the latest move from AMC to attract customers back to the movie theaters especially after taking a hard hit during the COVID-19 lockdown.  
Last year, AMC Theatres announced "Discount Tuesdays" where moviegoers can see flicks at $5. The discount ran until the end of January 2023. 
Not long ago, some were predicting more and more films would be diverted from theaters and sent straight into homes. Moviegoing was destined to die, they said. Not only has that forecast fallen flat, the opposite is happening in some cases. Companies like Amazon and Apple are sprinting into multiplexes, taking a distinctly different approach to the staunchly streaming-focused Netflix. Launched on 3,507 screens, "Air" was the biggest release ever by a streamer — and it's just the start. Amazon Studios, led by Jennifer Salke, is planning to release 12-15 movies theatrically every year. Apple is set to spend $1 billion a year on movies that will land in cinemas before streaming.
RELATED: Biden says Hollywood writers deserve fair deal
Moviegoing still hasn't yet reached pre-pandemic levels, but it's getting close. Movie after movie has overperformed at the box office lately, including "Creed III" (released by MGM, which Amazon owns) and Lionsgate's "John Wick: Chapter 4." With more than $600 million in two weeks, Universal Pictures' "Super Mario Bros." is breaking records for animated films.
Last year, Hollywood's theatrical pipeline fell well short of the pre-pandemic rate of releases. With 63% of 2019's wide releases, the box office reached 64% of 2019's box office. The problem, exhibitors argued, was not enough supply. This year, around three dozen more wide releases are on the schedule.
Movie theaters aren't totally out of the woods. During the pandemic, the number of screens operating in the U.S. and Canada dropped from 44,283 in 2019 to 40,263, according to NATO. Though those losses are far less than many anticipated, the balance sheets for some theater chains remain strained. Regal's parent company, Cineworld, declared Chapter 11 bankruptcy last year.
The Associated Press contributed to this report. This story was reported from Los Angeles.