$300,000 flying car gets special certification from FAA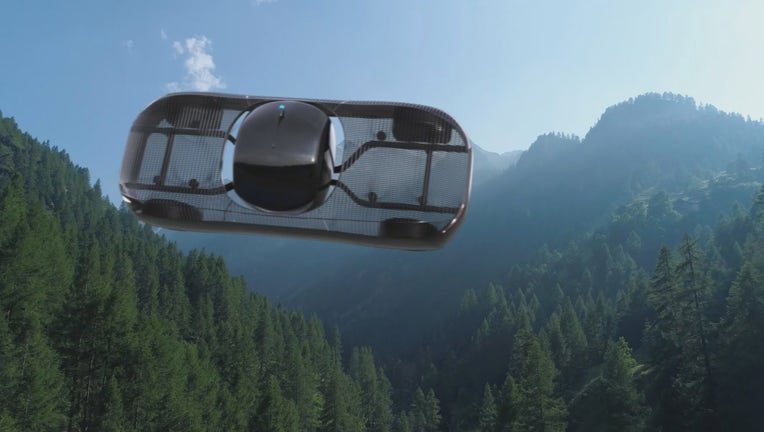 article
SAN MATEO, Calif. - A flying car being developed for both roadways and vertical takeoff and landing capabilities is now one step closer to becoming a reality after receiving a special approval from the U.S. Federal Aviation Administration. 
Alef Aeronautics, based in San Mateo, California, has been developing the Model A flying car, which is 100% electric and will carry one or two occupants. 
The company envisions the car, which costs roughly $300,000, saving individuals time during the commutes with the ability to fly over stopped traffic and accidents on roadways.
This week, Alef announced that its flying car had received a Special Airworthiness Certification from the FAA, which is issued to pilots to fly an aircraft for pleasure and personal use only and forbids transporting people or property for hire, according to the aviation law firm Aero Law Center.
"The FAA is actively working on its policies for electrical vertical takeoff and landing (eVTOL) vehicles, as well as governing interactions between eVTOLs and ground infrastructure," Alef Aeronautics said in a statement. 
"Alef's Special Airworthiness Certificate therefore limits the locations and purpose for which Alef is permitted to fly," the statement added.
Alef unveiled a full-sized sports car model along with two working full-size technology demonstrator cars in October 2022. In January, the company said that over 440 of its vehicles had been pre-ordered "from both individuals and corporate consumers."
The company has previously said it hopes to begin delivering the vehicles to customers by the end of 2025, according to reports.
"Alef is aiming to deliver the first real flying car in history, and to receive so many early pre-orders is incredible validation of the market potential we're looking to satisfy," Jim Dukhovny, Alef's CEO, said in a statement earlier this year. 
A closer look at Alef's 'Model A' flying car
Alef's flying car is being developed for driving "on a regular urban or rural road," according to its website. The vehicle fits into a regular driving lane and confines to all traffic regulatory conditions. 
It can also be parked in a regular parking space and inside a regular-sized garage, the company said.
The Model A will be a Low Speed Vehicle (LSV), meaning it won't go faster than about 25 miles per hour on a paved surface. 
"The assumption is that, if a driver needs a faster route, a driver will use Alef's flight capabilities," Alef states on its website.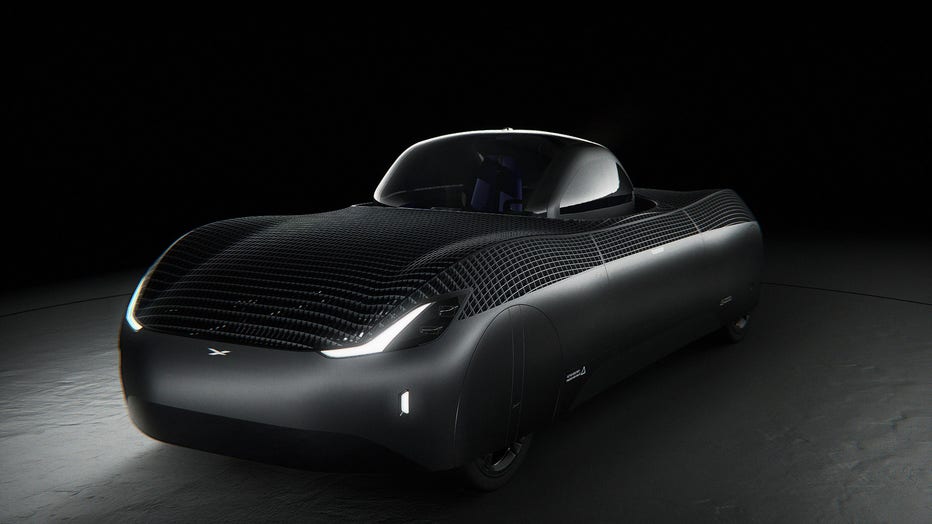 The Alef Aeronautics Model A flying car is pictured in a provided image. (Credit: Alef Aeronautics)
The flying car is being developed to take off in the air vertically and move in any direction – including forward, backward, right, left, up, down, at an angle, Alef says.  
"It offers the ability to bypass the problematic areas on the ground, by flying over them. It offers a cinematic 180 degree plus view for safe and enjoyable flight," the company states on its website.
It's also being developed as a clean energy vehicle, and a hydrogen option may also be offered to customers "at a higher price, but with an extended drive and flight range," according to Alef's website.
RELATED: Tesla of the sea? CES showcases electric hydrofoil boats
This story was reported from Cincinnati.