Women's World Cup: England's Lionesses are on the prowl | July 22, 2023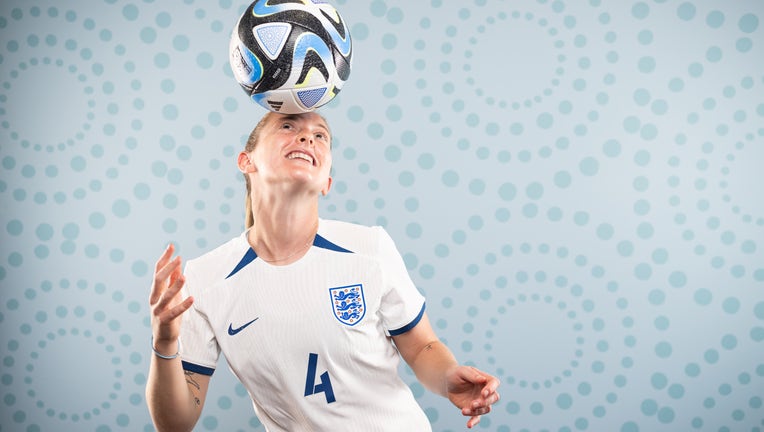 article
CHICAGO - The FIFA Women's World Cup only happens once every four years, and whether you're a soccer devotee or someone who just tunes in when the Cup comes around, you won't want to miss the action. Never fear: We've got you covered.
Every day through the Final on August 20, FOX Digital will be breaking down the details on all the can't-miss matches, players to watch and other essential details. What's next: England's Lionesses are on the prowl. 
Watch the 2023 FIFA Women's World Cup only on FOX and FS1.
Women's World Cup matches on July 22, 2023
Day three features three matches.
Zambia vs. Japan, 3:00 a.m. EST (FOX, FOX Sports app); watch replay here
England vs. Haiti, 5:30 a.m. EST (FOX, FOX Sports app); watch replay here
Denmark vs. China, 8:00 a.m. EST (FOX, FOX Sports app) watch replay here
For details on the results of concluded matches, scroll down to the 'Soccer spoilers' section. 
Match spotlight: England vs. Haiti
A dominant force in international soccer, England's mighty Lionesses have nevertheless found the Cup to be prey of a most elusive sort. Renowned coach Sarina Wiegman and team are fresh off a 2022 Women's EURO victory – and a particularly memorable one, played in London's historic Wembley Stadium.
And it's not as though they've never come close. The Lionesses took home a third-place finish in 2015, and their 2019 hopes were dashed by the mighty women of Team USA – and even then, USWNT's victory came courtesy of a penalty kick in extra time. So it's safe to expect that England will be giving the rest of group D (and whoever they may meet after the group stage) a heck of a fight. 
As for Haiti – this is one of many teams who've qualified for the Cup for the very first time. The odds are stacked against them, but captain Nerilia Mondesir and coach Nicolas Delépine are ready to fight their way out of the group stage. 
RELATED: 8 teams that could stop USWNT from three-peating at 2023 World Cup
Players to watch on July 22, 2023
England: Keira Walsh, midfielder
This Barcelona star (she recently moved over from Manchester City for a record-smashing fee) is an intelligent and highly tactical player FIFA calls "the beating heart of the England midfield." She's formidable on defense, but her quick thinking helped seal England's EURO win with a crucial pass to teammate Ella Toone. She's a world-class, top-tier player. 
Haiti: Nerilia Mondesir, forward
This 24-year-old has experience to spare – FIFA notes that she's represented Haiti "every age-group (U-15, U-17 and U-20) prior to receiving her first call-up to the senior side." Haiti's captain played a key role in their journey to Cup qualification, and the star Haitian fans call "Nerigol" is (per FIFA) "something of a penalty-box predator, scoring 93% of her goals from inside the area during the 2022/23 season."
Zambia: Barbra Banda, forward
The energetic captain of Zambia's first World Cup-qualifying squad "exploded on to the world stage at the Olympic Games in 2021, scoring hat-tricks in Zambia's opening two games of the tournament against the Netherlands and China PR," according to FIFA. Coach Bruce Mwape told the organization that Banda is "a fighter, a person who doesn't like to lose, and one of our most dependable players".
Japan: Saki Kumagai, defender
Japan and coach Futoshi Ikeda will be relying on this captain to steer the team toward victory – she's the only member of the current Nadeshiko squad to play a role in Japan's 2011 World Cup victory.
Denmark: Pernille Harder, midfielder/forward
One of the world's most exciting players when fit, Harder is back after an injury and is ready to rocket Denmark out of the group stage. FOX Sports notes that "the 30-year-old, Denmark's all-time scoring leader, averages a goal every other game at the international level."
China: Wang Shanshan, forward
The star of the Steel Roses, Wang Shanshan is a flexible player with defensive skills to spare – but she's also an imposing threat as a scorer, netting two goals in the 2015 Cup and helping China earn a ticket to the quarter-finals.
Where is the 2023 Women's World Cup taking place?
The eyes (and cameras) of the world have turned toward host countries Australia and New Zealand. 
In what time zone is the Women's World Cup taking place?
Well, there's more than one time zone involved, as the battles for the Cup will take place in 10 stadiums in two countries. But suffice it to say that you're looking at times that are anywhere from 12 hours (for matches in Perth, Australia) to 16 hours (all New Zealand-based matches) ahead of EST. 
That means some matches – like Nigeria vs. Canada, the first match of day two (July 21) – will be played early in the day locally but air on what's technically the evening before in the U.S. (in this case, July 20). Who said there's no such thing as time travel?
RELATED: Who could be the breakout star for this young, talented USWNT squad?
Where can you stream the FIFA Women's World Cup?
We're living in the future, baby! All matches will be live-streamed on FOXSports.com and via the FOX Sports app, and full replays will also be available. So if you're not into watching soccer at 3 a.m., you're covered! 
How can I watch the FIFA Women's World Cup on live TV?
The FIFA Women's World Cup will air on FOX and FS1. The complete schedule awaits your perusal at FOXSports.com. In addition to all FIFA Women's World Cup matches, head to your preferred FOX platform for game highlights, replays, stats, player stories, analysis and more. 
How does the elimination round work in the Women's World Cup?
Good question! As with the men's World Cup, it's a wee bit complicated. The 32 qualifying teams have been split into eight groups, each assigned a letter (A-H). In the first round, the groups compete against each other: each "side" (team) will participate in three in-group matches. A win is worth three points, a draw worth one point and a loss is worth (you guessed it) zero points. 
At the end of the round, the top two teams (as determined by point total) in each group proceed to the knockout round. That's 16 teams total. 
RELATED: 2023 Women's World Cup betting primer: How to bet on soccer
When does Team USA play next?
After their July 21 showdown with Vietnam, Morgan, Horan and company will square off against the Netherlands on July 27.
Soccer spoilers: day three results
Zambia vs. Japan: Hinata Miyazawa scored a pair of goals and Mina Tanaka and Jun Endo each added a goal and an assist as Japan beat Zambia 5-0 to open Women's World Cup play for both sides. Miyazawa found the back of the net on one-time finishes on either side of halftime to secure an easy win over the Copper Queens in what was their World Cup debut. Tanaka, denied goals twice on offside calls, scored in similar fashion in the 55th minute, assisted by Endo. Endo capped off the night for her side in the 71st minute, finding herself alone on the left side of goalkeeper Catherine Musonda's goal and slotting home a left-footed strike.
WATCH MATCH REPLAY on FOX Sports: Zambia vs. Japan
England vs. Haiti: England has beaten Haiti 1-0 on a retaken penalty from Georgia Stanway in a difficult Women's World Cup opener for the European champions against a team on debut at the tournament. England dominated possession in the first half but had to wait until the 29th minute for Stanway to convert from the spot after her first attempt was well saved by a diving Kerly Theus. The Group D game between the fourth and 53rd-ranked teams was tense from start to finish with Haiti forward Melchie Dumornay regularly troubling the England defense. Theus made a succession of saves to thwart England's chances of increasing its margin.
WATCH MATCH REPLAY on FOX Sports: England vs. Haiti
Denmark vs. China: Amalie Vangsgaard scored in the 90th minute as Denmark beat China 1-0 at the Women's World Cup in Perth. Substitute Vangsgaard rose to head home at the end of a game of few chances to see the Danes go level with European champions England at the top of Group D. England beat Haiti 1-0 earlier in the day and will play Denmark next. Josefine Hasbo had looked like blowing Denmark's chance of victory after missing a golden opportunity to score early in the second half, heading over with an open goal to aim at.
WATCH MATCH REPLAY on FOX Sports: Denmark vs. China 
Watch the 2023 FIFA Women's World Cup only on FOX and FS1. The Associated Press contributed to this report.