Women's World Cup: What's next? | August 4, 2023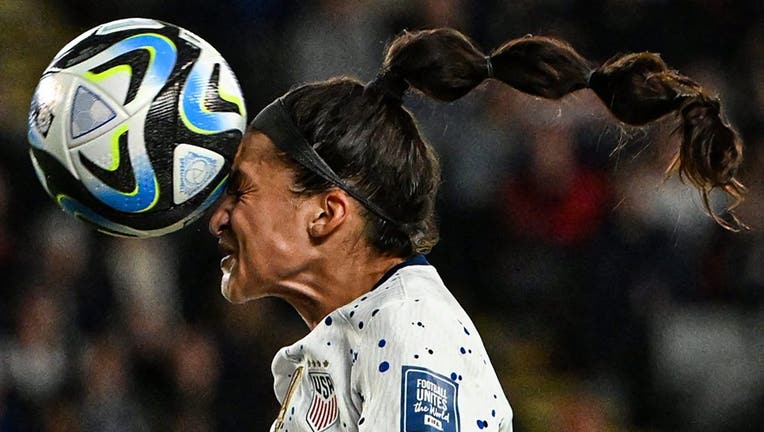 article
CHICAGO - The FIFA Women's World Cup only happens once every four years, and whether you're a soccer devotee or someone who just tunes in when the Cup comes around, you won't want to miss the action. Never fear: We've got you covered.
Every day through the Final on August 20, FOX Digital will be breaking down the details on all the can't-miss matches, players to watch and other essential details. What's next: As the teams take a breather, we look at some of the tournament's most exciting players – and the can't-miss matches coming up this weekend. 
Watch the 2023 FIFA Women's World Cup only on FOX and FS1.
Women's World Cup matches on August 4, 2023
There are none! The 16 remaining teams take a well-deserved break before the round of 16 kicks off in earnest on Saturday. 
RELATED: Women's World Cup power rankings: Morocco makes massive jump; Japan remains on top
Women's World Cup: This weekend's matches
Saturday, August 5
Switzerland (group A winner) vs. Spain, 1 a.m., FS1 
Japan (group C winner) vs. Norway, 4 a.m., FS1
Netherlands (group E winner) vs. South Africa, 10 p.m., FOX
Sunday, August 6
Sweden (group G winner) vs. United States, 5 a.m., FOX
Can't-miss matches
Honestly, all of them! But for our money, the most exciting match-ups are clear: The impressive Swedish team will be the most daunting challenge yet for a U.S. team that has yet to gel, while Japan, the tournament's best team (so far), will try to put on another show in its match against Norway.
Players to watch for this weekend
Japan: Saki Kumagai, defender
Japan and coach Futoshi Ikeda will be relying on this captain to steer the team toward victory – she's the only member of the current Nadeshiko squad to play a role in Japan's 2011 World Cup victory.
Also of note: Hinata Miyazawa, current leader in the race for the Golden Boot with four goals.
RELATED: Golden Boot race tracker: 2023 Women's World Cup top scorers
Netherlands: Lieke Martens, forward
Called "one of the most exciting attacking players of her generation" by FIFA, this former UEFA Player of the Year isn't her team's only source of firepower, but she's formidable – and not just as a goal-scorer. Now playing in her third WWC, FIFA praises the Paris Saint-Germain star's "exceptional ability to pass her way out of tight spaces," adding that her "pinpoint accuracy from long range and excellent reading of the game pulls opposition defenses out of shape, allowing the 30-year-old to create opportunities for her team-mates in the penalty area."
Also of note: Jill Roord, whose three goals in the tournament thus far put her in the mix for the Golden Boot.
Norway: Ada Hegerberg, striker
Hegerberg, one of soccer's biggest stars, returns to the Norwegian side after sitting out the 2019 cup. FOX Sports calls her "a contender for the Golden Boot." Hegerberg missed Noway's final group stage match due to injury; let's hope one of the sport's most exciting players is in fighting form for this weekend. 
Also of note: Sophie Haug, who put herself in contention for the Golden Boot with a hat trick in Norway's match against the Philippines.
South Africa: Hildah Magaia, forward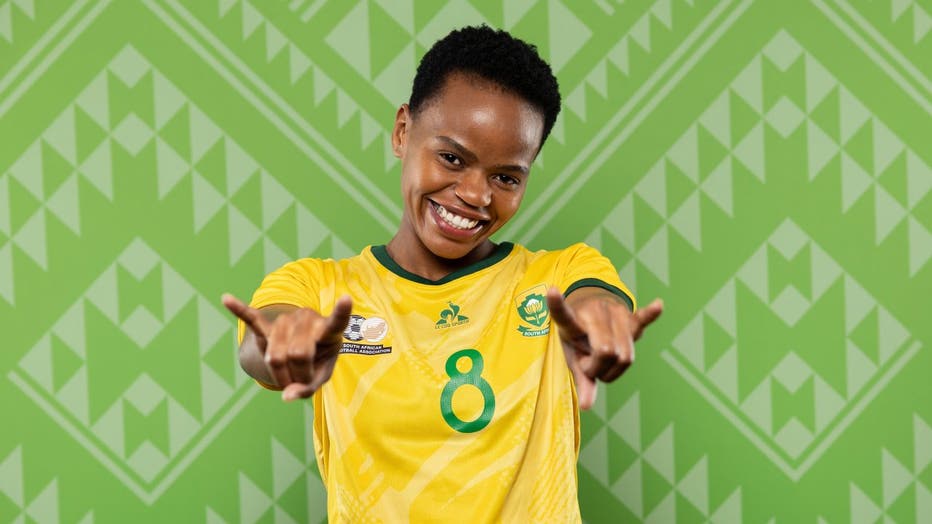 WELLINGTON, NEW ZEALAND - JULY 18: Hildah Magaia of South Africa poses for a portrait during the official FIFA Women's World Cup Australia & New Zealand 2023 portrait session on July 18, 2023 in Wellington, New Zealand. (Photo by Katelyn Mulc (Getty Images)
The player called "Breadwinner" after racking up two goals to guarantee South Africa's first-ever WAFCON championship, Magaia also shot home a goal in Banyana Banyana's tournament opener against the formidable Swedish side. While Sweden eventually struck back, finishing the match 2-1, South Africa's strong showing speaks well of the team's future – especially where their fiery forward is concerned. She also notched a goal in South Africa's match against Italy.
Also of note: Thembi Kgatlana, who like Magaia, has two goals under her belt so far in this tournament – good enough to put her in the running for the Golden Boot. 
Spain: Alexia Putellas, midfielder
This back-to-back Ballon d'Or winner is one of the best players on the planet, period. FIFA calls her a " skilful playmaker [who is] equipped with a mesmerizing left foot and an unerring ability to decisively affect matches by creating viable scoring opportunities for herself and her team-mates," while FOX Sports says that, like Beyoncé, Britney and Cher, "her one-name status as 'Alexia' is well-earned."
Also of note: teammates Jennifer Hermosa Fuentes and Alba Maria Redondo Ferrer have knocked down a pair of goals each. 
Sweden: Stina Blackstenius, striker
"I always say that one of my best defenders is our center forward," FIFA quotes coach Peter Gerhardsson as saying of this versatile Arsenal star. The player soccer's governing body calls "the most potent attacker in Sweden's senior side" has dealt with some injuries of late, but "iif she can arrive at the Women's World Cup fit and firing, Sweden's opponents are all but certain to suffer the consequences."
Also of note: Amanda Ilestedt's three goals of the tournament so far are nothing to sniff at, that's for sure. 
Switzerland: Leah Walti, midfield
The Swiss captain had to fight her way to this WWC appearance, thanks to a serious injury in May. But the Arsenal star is fit and ready to propel her team to victory; FIFA notes that as the "link-up player between defense and attack, it will be up to Walti to thread passes through to her team-mates as well as stymying opposition attacks before they happen in the middle of the park."
Also of note: Goalkeeper Gaëlle Thalmann, the hero of La Nati's pivotal group stage match against New Zealand, which ended in a scoreless draw. 
United States: Sophia Smith, forward
This 23-year-old superstar is likely to become an even bigger name after her first Cup appearance – something made clear by her two goals in Team USA's opening match of the tournament. Smith led the Portland Thorns to a 2022 championship, and was named MVP of the National Women's Soccer League. FIFA calls her "one of the best and most complete forwards on the planet," while FOX Sports put it this way: "She is sensational with the ball at her feet and a superior finisher. This is her first World Cup, and she is primed for a breakout on the global stage."
Also of note: Co-captain Lindsey Horan, who has also racked up two goals in the tournament – including her memorable, don't-get-mad-get-even shot against the Netherlands. 
What teams are in the next round of the 2023 Women's World Cup?
Switzerland (won group A)
Norway
Australia (won group B)
Nigeria
Japan (won group C)
Spain
England (won group D)
Denmark
The Netherlands (won group E)
United States
France (won group F)
Jamaica
Sweden (won group G)
South Africa 
What teams have been eliminated from the 2023 Women's World Cup? 
New Zealand (first host nation eliminated in WWC history)
Philippines 
Canada (first reigning Olympic Champion to not advance to the knockout stage in the following Women's World Cup)
Ireland
Zambia
Costa Rica
China
Haiti
Vietnam
Portugal
Brazil
Panama
Italy 
Argentina
Where is the 2023 Women's World Cup taking place?
The eyes (and cameras) of the world have turned toward host countries Australia and New Zealand. 
In what time zone is the Women's World Cup taking place?
Well, there's more than one time zone involved, as the battles for the Cup will take place in 10 stadiums in two countries. But suffice it to say that you're looking at times that are anywhere from 12 hours (for matches in Perth, Australia) to 16 hours (all New Zealand-based matches) ahead of EST. 
That means some matches – like Nigeria vs. Canada, the first match of day two (July 21) – will be played early in the day locally but air on what's technically the evening before in the U.S. (in this case, July 20). Who said there's no such thing as time travel?
RELATED: Who could be the breakout star for this young, talented USWNT squad?
Where can you stream the FIFA Women's World Cup?
We're living in the future, baby! All matches will be live-streamed on FOXSports.com and via the FOX Sports app, and full replays will also be available. So if you're not into watching soccer at 3 a.m., you're covered! 
How can I watch the FIFA Women's World Cup on live TV?
The FIFA Women's World Cup will air on FOX and FS1. The complete schedule awaits your perusal at FOXSports.com. In addition to all FIFA Women's World Cup matches, head to your preferred FOX platform for game highlights, replays, stats, player stories, analysis and more. 
How does the knockout phase work in the Women's World Cup?
Good question! It's a lot simpler than the knockout phase. From here on out, every match is a "get it done or go home" situation – a loss means it's the end of the line. 
But what does that mean in a sport that often ends in a tie, and in a tournament that's seen plenty of them? It still means every showdown is a must-win – it's just that the matches will last longer. Here's the exact rule, per FIFA: 
"In the knockout stages, if a match is level at the end of normal playing time, extra time shall be played. Extra time shall consist of two 15-minute periods, with an interval not exceeding five minutes before the first period of extra time begins and a short drinks break (interval) not exceeding one minute at half-time. The players shall remain on the pitch during both of these intervals. 
"If the score is still level at the end of extra time, kicks from the penalty mark shall be taken to determine the winner, in accordance with the procedure specified in the Laws of the Game."
In short, play continues for up to another 30 minutes, and if it's still tied at the end of that half-hour, it's time for penalty-kick-a-palooza.
RELATED: 2023 Women's World Cup betting primer: How to bet on soccer
When does Team USA play next?
Alex Morgan, Lindsey Horan and company next take the pitch at 5 a.m. EST on Sun August 6, against the winner of group G, Sweden. 
Watch the 2023 FIFA Women's World Cup only on FOX and FS1.