Women's World Cup: Morocco upsets Colombia to advance, Germany eliminated after draw | August 3, 2023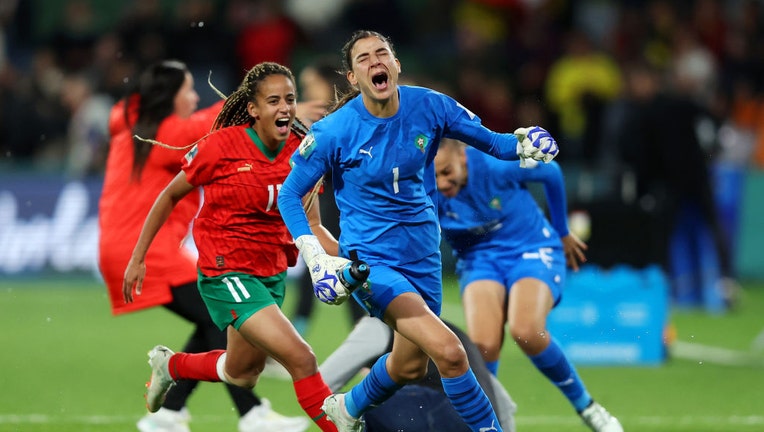 article
CHICAGO - The FIFA Women's World Cup only happens once every four years, and whether you're a soccer devotee or someone who just tunes in when the Cup comes around, you won't want to miss the action. Never fear: We've got you covered.
Every day through the Final on August 20, FOX Digital will be breaking down the details on all the can't-miss matches, players to watch and other essential details. What's next: The final group stage matches, starring an exciting Colombian team.  
Watch the 2023 FIFA Women's World Cup only on FOX and FS1.
Women's World Cup matches on August 3, 2023
Day 15 of the 2023 FIFA Women's World Cup features two matches.
Morocco (1 win, 1 loss, 0 draws)  vs. Colombia (2-0-0) Final score: Morocco 1 Columbia 0
          Watch the replay of Morocco vs. Columbia here 
South Korea (0-2-0) vs. Germany (1-1-0) Final score: South Korea 1 Germany 1
         Watch the replay of South Korea vs. Germany here
For details on the results of concluded matches, scroll down to the 'Soccer spoilers' section. 
RELATED: Women's World Cup power rankings: USA falls after draw; Japan, Netherlands on top
Match spotlight: Morocco vs. Colombia
It's that time of the tournament: the moment everyone starts itching for the knockout rounds to begin, even though a handful of group-stage matches remain. Luckily for viewers who love good soccer, the final day of the group stage features two matches and no guarantees:
None of the teams in group H has already guaranteed a spot in the round of 16
None of the teams in group H are unable to advance
Only the South Korean team is unable to win the group; Germany, Colombia and Morocco could all still come out on top
RELATED: Women's World Cup Group scenarios: How each team advances to round of 16
The highest-ranked team of the four, Germany (second after the U.S. in FIFA's most recent ranking), lost to the exciting team from Colombia earlier in the round, which has created a situation with a lot of wiggle room for all four teams. And the Colombian side includes one of the most exciting players in the 2023 Cup: "Sensational youngster Linda Caicedo, 18," writes FOX Sports of the star striker, "has scored in both games for Colombia, with her strike against Germany being a strong contender for 'Goal of the World Cup.'" 
So if you're interested in potential upsets, the intricacies of elimination round rules, young superstars, well-seasoned powerhouse teams, matches where the outcome affects multiple teams, math or getting up at 6 a.m. to watch soccer – today's your day!
Players to watch on August 3, 2023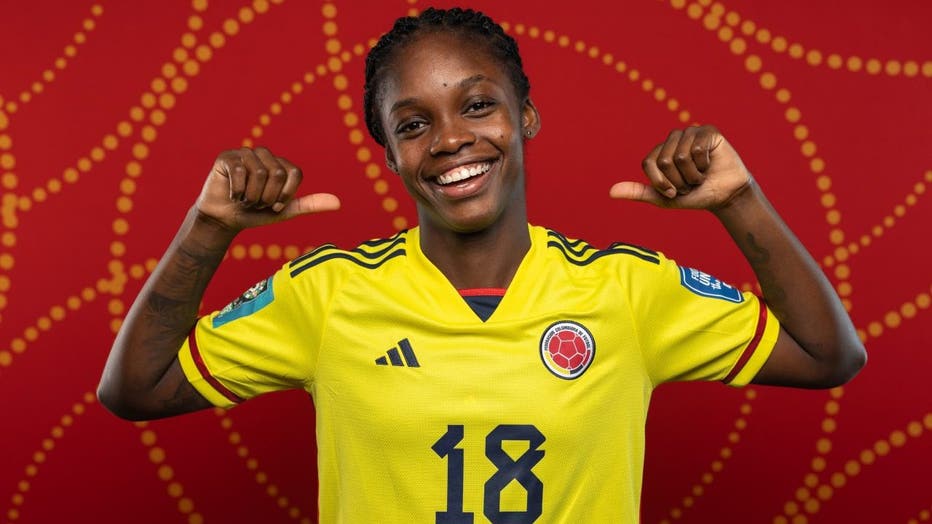 SYDNEY, AUSTRALIA - JULY 17: Linda Caicedo of Colombia poses during the official FIFA Women's World Cup Australia & New Zealand 2023 portrait session on July 17, 2023 in Sydney, Australia. (Photo by Cameron Spencer - FIFA/FIFA via Getty Image (Getty Images)
Colombia: Linda Caicedo, forward
Caicedo's stunning World Cup performance this year has been dimmed by general concerns over her health. One video showed Caicedo dropping to the ground while grabbing her chest at one point during the tournament. But head coach Nelson Abadía said it was a culmination of stress and fatigue, adding there was "no problem." There was a similar explanation on Sunday after another incident involving Caicedo. Let's hope for more exhilarating play – and no more worrying health moments.
RELATED: 8 teams that could stop USWNT from three-peating at 2023 World Cup
Germany: Alexandra Popp, striker
Among the seasoned World Cup veterans, Alexander Popp seems to showing no signs of fatigue. The Germany captain started and scored two goals in her team's opening 6-0 win over Morocco.
Having Popp on the field "is really, really dangerous" for Germany's opponents, said teammate Lina Magull, who played with Popp at VFL Wolfsburg from 2012-2015.
Morocco: Nouhaila Benzina, defender
When Nouhaila Benzina stepped onto the field for Morocco's first match of the Women's World Cup against Germany, she made history — and not just as a player for the first Arab or North African nation ever in the tournament. The 25-year-old defender was the first player to wear the Islamic headscarf at the senior-level Women's World Cup.
What teams are in the next round of the 2023 Women's World Cup?
Switzerland (won group A)
Norway
Australia (won group B)
Nigeria
Morocco
Columbia (won group H)
South Korea
Japan (won group C)
Spain
England (won group D)
Denmark
The Netherlands (won group E)
United States
France (won group F)
Jamaica
Sweden (won group G)
South Africa 
What teams have been eliminated from the 2023 Women's World Cup? 
New Zealand (first host nation eliminated in WWC history)
Philippines 
Canada (first reigning Olympic Champion to not advance to the knockout stage in the following Women's World Cup)
Ireland
Germany
Zambia
Costa Rica
China
Haiti
Vietnam
Portugal
Brazil
Panama
Italy 
Argentina
Where is the 2023 Women's World Cup taking place?
The eyes (and cameras) of the world have turned toward host countries Australia and New Zealand. 
In what time zone is the Women's World Cup taking place?
Well, there's more than one time zone involved, as the battles for the Cup will take place in 10 stadiums in two countries. But suffice it to say that you're looking at times that are anywhere from 12 hours (for matches in Perth, Australia) to 16 hours (all New Zealand-based matches) ahead of EST. 
That means some matches – like Nigeria vs. Canada, the first match of day two (July 21) – will be played early in the day locally but air on what's technically the evening before in the U.S. (in this case, July 20). Who said there's no such thing as time travel?
RELATED: Who could be the breakout star for this young, talented USWNT squad?
Where can you stream the FIFA Women's World Cup?
We're living in the future, baby! All matches will be live-streamed on FOXSports.com and via the FOX Sports app, and full replays will also be available. So if you're not into watching soccer at 3 a.m., you're covered! 
How can I watch the FIFA Women's World Cup on live TV?
The FIFA Women's World Cup will air on FOX and FS1. The complete schedule awaits your perusal at FOXSports.com. In addition to all FIFA Women's World Cup matches, head to your preferred FOX platform for game highlights, replays, stats, player stories, analysis and more. 
How does the elimination round work in the Women's World Cup?
Good question! As with the men's World Cup, it's a wee bit complicated. The 32 qualifying teams have been split into eight groups, each assigned a letter (A-H). In the first round, the groups compete against each other: each "side" (team) will participate in three in-group matches. A win is worth three points, a draw worth one point and a loss is worth (you guessed it) zero points. 
At the end of the round, the top two teams (as determined by point total) in each group proceed to the knockout round. That's 16 teams total. 
RELATED: 2023 Women's World Cup betting primer: How to bet on soccer
When does Team USA play next?
Alex Morgan, Lindsey Horan and company next take the pitch at 5 a.m. EST on Sun August 6, against Sweden. 
Soccer spoilers: today's results
Morocco vs. Columbia: Colombia won the possession battle in Thursday's match, but Morocco still created several scoring opportunities. It needed a penalty kick though to help it get on the board. Ghizlane Chebbak's penalty kick was stopped, but Colombia wasn't able to gather the rebound. That allowed Anissa Lahmari to get the ball in front of the goal line for a shot that resulted in the game-winning goal. 
Colombia will face Jamaica in the round of 16 while Morocco will take on France with both matches taking place on Tuesday. 
South Korea vs. Germany: Germany is eliminated from the tournament before the knockout stage for the first time in Women's World Cup history.  Germany pushed forward in search of the winning goal. Led by the head of captain Alexandra Popp, the Germans created numerous scoring opportunities but could not find the winner. 
Watch this space!
Watch the 2023 FIFA Women's World Cup only on FOX and FS1.