Parenting advice YouTuber Ruby Franke, business partner to appear in court on child abuse charges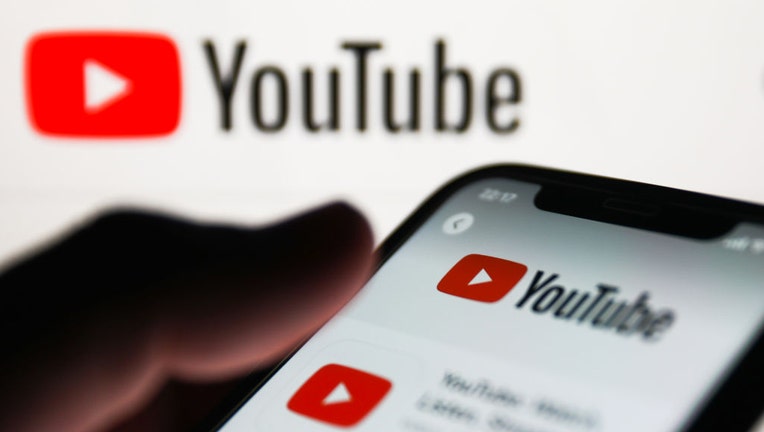 article
A Utah mother of six who gave parenting advice via a once-popular YouTube channel called "8 Passengers" made her initial court appearance Friday on charges that she and the owner of a relationship counseling business abused and starved her two young children.
The proceedings were delayed by about 45 minutes due to technical difficulties after more than 1,300 people sought to log in to watch the virtual hearing, said Tania Mashburn, spokesperson for the Utah State Courts.
Ruby Franke, 41, and Jodi Hildebrandt, 54, were charged with six felony counts of aggravated child abuse after their arrests on Aug. 30 at Hildebrandt's house in the southern Utah city of Ivins.
Both appeared before Judge Eric Gentry via video from jail wearing orange striped uniforms and spoke little. Their attorneys waived reading of the charges and the women did not enter pleas.
Gentry ordered them to remain jailed without bail and scheduled their next hearings for Sept. 21. Their attorneys — Lamar Winward for Franke and Douglas Terry for Hildebrandt — said they were going to ask for bail hearings.
RELATED: Utah mom who gave parenting advice on YouTube, arrested on suspicion of child abuse, police say
Due to the strong interest in the case — which also included people calling in to listen to the hearing — officials allowed about 50 people in the courtroom as well, Mashburn said.
The charges were filed after Franke's 12-year-old son escaped Hildebrandt's house and asked a neighbor to call police, according to the 911 call released by the St. George Police Department.
The boy was emaciated and had duct tape around his ankles and wrists, but wouldn't say why, the caller reported.
"I think he's been ... he's been detained," the caller said, his voice breaking up. "He's obviously covered in wounds."
As the dispatcher was asking questions, the boy said he didn't know where his mom was and that his dad was not in the area. The boy said two siblings, ages 10 and 14, were still at Hildebrandt's house.
"He says everything's fine with them," the caller told the dispatcher. "He says what's happened to him is his fault."
While waiting for police and paramedics, the caller expressed concern that Hildebrandt may come looking for the boy.
Prosecutors allege the women either caused or allowed someone to torture Franke's son and injure her 10-year-old daughter. Both children were starved and harmed emotionally, court records said. It's unclear why the children were at Hildebrandt's home.
The 12- and 10-year-old were taken to the hospital, police said. They along with two other of Franke's children were taken into the custody of child protective services.
Franke was known for sharing her family's life on their video blog.
Among the 1,300 attendees on the virtual hearing were people livestreaming on TikTok and providing real-time commentary, an illustration of the fascination with the case in online communities where Franke was already a divisive figure before her arrest.
The Franke family was criticized for their parenting decisions, including banning their oldest son from his bedroom for seven months for pranking his younger brother. In one video, Ruby Franke talked about refusing to take lunch to a kindergartener who forgot it at home. Another showed her threatening to cut the head off a young girl's stuffed toy to punish her for cutting things in the house.
In one video, Franke said she and her husband told their two youngest children that they would not be getting presents from Santa Claus because they had been selfish and weren't responding to punishment like being kept home from school and cleaning the floorboards.
"It's because they're so numb, and the more numb your child is, the bigger the outcome they need to wake them up," Franke said in a video.
Some critics started an online petition asking child protective services to get involved. The Franke's oldest daughter, Sherri Franke, cut ties with her parents, she has said in social media posts. The YouTube channel, which was started in 2015, ended after seven years.
Police records from Springville, Utah — where the Franke family lived — show Sherri Franke called police on Sept. 18, 2022, to report her brothers and sisters had been left home alone for days. Police also spoke with neighbors, but were unable to contact the children. A report was made to Child and Family Services, according to the police report.
Records show officers stopped by the house four more times from Sept. 22 through Oct. 3.
Hildebrandt owns a counseling business called ConneXions. The business' website said Franke provides content for social media and podcasts. ConneXions videos featuring Hildebrandt and Franke were removed from YouTube after the women were charged.
The state of Utah began efforts to try to "take appropriate action" on Hildebrandt's clinical mental health counseling license after her arrest, said Melanie Hall, spokesperson for the Department of Commerce, which includes the state's Professional Licensing Division. If someone facing professional discipline declines to surrender their license, they are given an opportunity to respond and a hearing can be held, she said.
The agency is working with the Attorney General's Office about possibly holding an emergency hearing of the licensing board in Hildebrandt's case, Hall said.