Who is Hamish Harding, the British businessman and explorer aboard missing Titanic sightseeing sub?
Hamish Harding, a British millionaire known for his exploratory escapades across the globe, is reportedly among five people who went missing aboard a tourist submersible visiting the Titanic shipwreck.
Harding, chairman of Dubai-based Action Aviations, boarded the OceanGate Expeditions submersible Sunday morning as part of a $250,000 tourist venture to see the historic wreck of the ill-fated White Star ocean liner off the Canadian coast. 
"We started steaming from St. Johns, Newfoundland, Canada yesterday and are planning to start dive operations around 4am tomorrow morning. Until then we have a lot of preparations and briefings to do," Harding wrote in an Instagram post before departure.
SUBMARINE USED FOR TOURIST VISITS TO TITANIC WRECK GOES MISSING IN ATLANTIC
The vessel lost contact with OceanGate shortly afterward. 
OceanGate advisor David Concannon noted that the sub had likely used about a third of its 96-hour oxygen supply by Monday afternoon, and told The Associated Press that efforts to get a remotely-operated vehicle to the site, about 12,500 feet beneath the Atlantic's surface, would commence as soon as possible.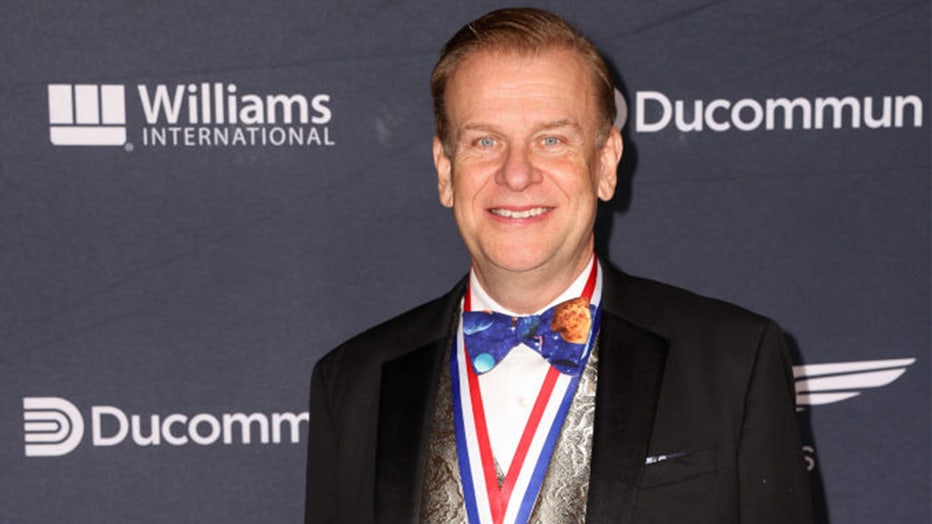 FILE - Hamish Harding attends Living Legends Of Aviation Awards at The Beverly Hilton on Jan. 20, 2023 in Beverly Hills, California.  ( Victoria Sirakova/Getty Images)
The sub was reported overdue at about 9:13 p.m. Sunday, about 435 miles from St. Johns, according to the Joint Rescue Coordination Centre in Halifax, Nova Scotia.
SEARCH LAUNCHED FOR MISSING TITANIC TOURIST SUBMERSIBLE
Rescue efforts are being spearheaded by the U.S. Coast Guard in Boston, with the assistance of the Canadian Coast Guard and military aircraft.
Harding acknowledged the expedition's treacherous nature, noting abysmal conditions in eastern Canada have significantly complicated exploration of the Titanic wreck. "Due to the worst winter in Newfoundland in 40 years, this mission is likely to be the first and only manned mission to the Titanic in 2023," he wrote.
CLICK HERE TO GET THE FOX NEWS APP
Harding, 58, is renowned for his lofty travel ambitions, with a resume including a record-setting circumnavigation of the Earth, an Antarctic expedition with Apollo 11 astronaut Buzz Aldrin, and a seat aboard the fifth human flight of Blue Origin's New Shepard rocket last year.
Harding also worked on a project to launch regular business jet service to the Antarctic, working with a company called White Desert, and also collaborated with the Indian government on a project to reintroduce eight wild cheetahs from Namibia to India, under the auspices of the Explorers Club.
The Associated Press contributed to this report.