When should you put up your Christmas tree? Experts weigh in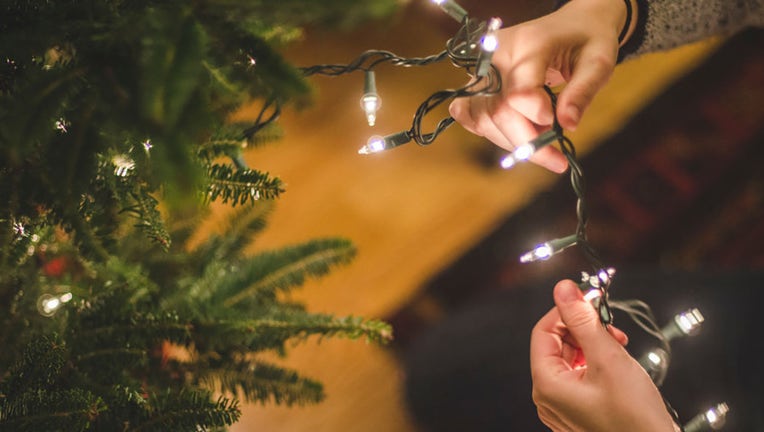 article
The question of when to put up a Christmas tree and decorate for the holidays is asked – and debated – in many homes each year.
Some can hardly wait to hang up stockings and light the tree once the last Halloween trick-or-treater rings the doorbell, while others prefer waiting until after Thanksgiving. Whether families opt for a real tree or an artificial one, there are varying opinions on the matter. 
Traditionally, the Christmas tree went up on the 22nd of December and marked the start of the advent festivities, according to Good Housekeeping. 
But in modern days, the anticipation of Christmas creeps sooner each year in retail stores and on social media. Kerrie Kelly, the former national board chair for the American Society of Interior Designers, told FOX Television Stations there's been "a noticeable shift."
"It seems stores are embracing the holiday spirit earlier, decking their aisles with decorations even before Thanksgiving, and often just after Halloween," Kelly said.
When do you put up your Christmas tree?
Various surveys conducted in the past have sought to gauge when Americans typically put up their tree. 
One poll by an artificial tree supplier in 2021 asked the question to 2,300 people across 47 states and found that the average American puts up their tree 4.5 weeks before Christmas – or right around Black Friday.  
Another survey by Axios Local posed the same question and found that 55% of readers said the appropriate time to put up a tree is in November after Thanksgiving, while another 17% voted for early December. Some 20% of respondents said earlier in November.
The best time to put up a real Christmas tree
Those who opt for a real Christmas tree over an artificial one should hold off until after the turkey is served, according to the National Christmas Tree Association, a trade group for the farm-grown Christmas tree industry.
"What we always tell people is that the best time to start putting up a real tree is right after Thanksgiving. Any time before that is a bit early," Tim O'Connor, executive director of the National Christmas Tree Association, told FOX Television Stations. "It's a little bit of a challenge to hold the tree all the way through the Christmas season and to New Year's like most people like to do."
Purchasing a Christmas tree either the weekend of Thanksgiving, or the following weekend, is "most advisable" when it comes to the tree looking and smelling fresh for Christmas Day – as well as having the most to pick from.
"The season for buying the tree has been compressed into those two weekends, primarily because people want to get a tree, and so that's when most of the trees are sold," O'Connor added.
When to decorate for Christmas, according to interior designers
Those who deck the halls with an artificial Christmas tree don't have to consider the health of the tree and have a larger window.
Design experts often suggest aiming for late November to early December to put up holiday decorations, including the tree, according to Kelly, who owns interior design firm Kerrie Kelly Studio in Northern California. 
However, the ideal timing can vary based on personal preference, family traditions, and the desire to savor the festive holiday season.
"As long as it brings joy and doesn't dampen the holiday spirit, there's no such thing as decorating 'too early'—it's about creating moments that make the season special for you and your loved ones," Kelly told FOX Television Stations. 
"Aim for a balance that allows enough time to revel in the holiday ambiance while ensuring the decorations stay fresh and vibrant through the season," Kelly added.
Decorating for Christmas early is good for you, research suggests
While it seems holiday decorations go up earlier and earlier each year, research suggests that decorating early could actually be good for one's mental health.
First, it's a mood booster because it can trigger happy childhood memories. 
"When you're putting up decorations, you're thinking of happier times, times with family and friends and family traditions you engaged in," Amy Morin, a Florida-based psychotherapist,  previously told ABC News.
"Thinking of those happy memories stirs up happy feelings," she added.
Prolonging the most wonderful time of the year can also help people interact more with their neighbors, according to one study published decades ago in the Journal of Environmental Psychology.
It suggests that those "who decorate for Christmas but who have few friends on the block may be using the decorations and other cues as a way of communicating their accessibility to neighbors."
People with festive homes are seen as "more friendly" and "open," the study added.
RELATED: 2023 holiday travel season will be 'busiest ever,' TSA anticipates
This story was reported from Cincinnati.