Wendy's to test underground robot delivery for mobile orders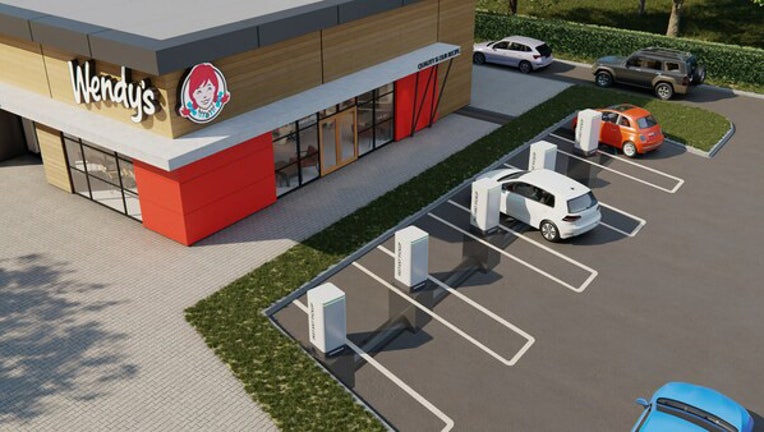 article
DUBLIN, Ohio - Wendy's is going underground.
The fast-food chain this week announced a new partnership with Pipedream, a hyperlogistics company, to pilot an underground autonomous robot system that delivers mobile orders "in seconds."
Instead of requiring employees to bring out digital food orders, a robotic system transports the orders underground – from the kitchen to awaiting customers in designated parking spots.
RELATED: White Castle hiring robots to 'give the right tools' for serving more 'hot and tasty food'
Wendy's said the goal is to streamline digital ordering and increase efficiencies for restaurant staff. 
"We know that serving orders quickly and accurately leads to increased customer satisfaction," Deepak Ajmani, the U.S. chief operations officer at Wendy's, said in a statement. "Pipedream's Instant Pickup system has the potential to unlock greater mobile order speed of service and accuracy, enabling us to consistently deliver hot and fresh Wendy's products to our fans."
Wendy's said it plans to integrate Pipedream's underground delivery system into an existing restaurant later this year. 
The company previously announced Wendy's FreshAI, a new artificial intelligence technology it's testing for the drive-thru – where a majority of its customers place orders. 
The AI will "have conversations with customers, the ability to understand made-to-order requests and generate responses to frequently asked questions," according to Wendy's. 
Wendy's CEO Todd Penegor explained how the technology creates an opportunity for the fast food chain to deliver "a truly differentiated, faster and frictionless experience for our customers, and allows our employees to continue focusing on making great food and building relationships with fans that keep them coming back time and again."
Wendy's, founded in 1969 by Dave Thomas in Columbus, Ohio, operates approximately 7,000 restaurants worldwide.
RELATED: iPhone will soon be able to replicate your voice after just 15 minutes of training
This story was reported from Cincinnati.