Video shows Cardi B throw mic at woman who hurled drink at her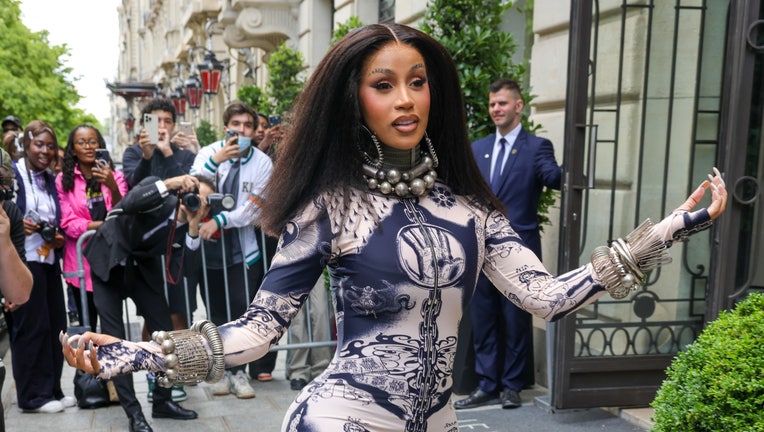 article
LAS VEGAS - Cardi B became the latest performer to have something thrown at her while performing this weekend, but the rapper quickly retaliated.
Cardi B was performing at Drai's Beach Club in Las Vegas Saturday when a woman in the crowd appeared to throw a drink in Cardi's face, social media video shows. Cardi B shared the video on her Twitter page. 
A visibly angry Cardi B immediately threw her microphone at the woman, appearing to strike her in the arm. Security guards circled the woman and escorted her out of the crowd.
The incident is the latest in a disturbing trend of artists getting hit with objects on stage.
It started in June when Rexha was hit in the face with a cellphone while onstage and had to get stitches. A man in the crowd was arrested. Harry Styles and Ballerini have also been hit with objects on stage, and Pink had a bag with an unknown substance in it thrown on stage while she performed.
Adele addressed the issue at one of her recent shows, warning her concert-goers that "I'll f—ing" kill you" if they threw something at the stage.
READ MORE: Tim McGraw reveals the one thing he won't do at his concerts: 'I'm scared to death'
"Have you noticed how people are like forgetting f---ing show etiquette at the moment because [they're] throwing s--- on stage? Have you seen them," Adele told her Caesars Palace audience.
"I f---ing dare you. Dare you throw something at me and I'll f---ing kill you," she said.
Cardi B, a New York City native whose real name is Belcalis Almanzar, has been open about her hot temper. She's rapped about her anger issues in the past, and in 2018, she pleaded guilty to two misdemeanor charges stemming from fights at a strip club. Ten other counts, including two felonies, were dismissed.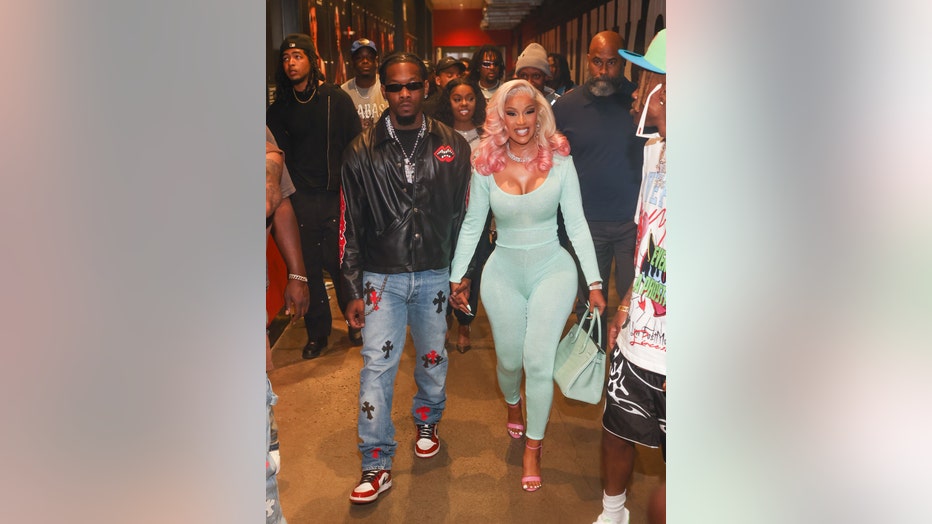 Offset and Cardi B backstage during the Hot 107.9 Birthday Bash 2023 at State Farm Arena on June 17, 2023 in Atlanta, Georgia. (Photo by Prince Williams/WireImage)
According to prosecutors, Cardi B and her entourage were targeting employees of Angels Strip Club in Flushing, Queens, over an apparent personal dispute. In one fight, chairs, bottles and hookah pipes were thrown as the group argued with a bartender. She and another employee had minor injuries.
The plea deal required her to perform 15 days of community service to avoid a 15-day jail sentence.
One of those service days included an NYPD "Girls Talk" event, where she shared "her rags to riches story" and danced with teens and posed for photos.
The Associated Press contributed to this report.