US Navy official says multination military training in Australia shows unity to China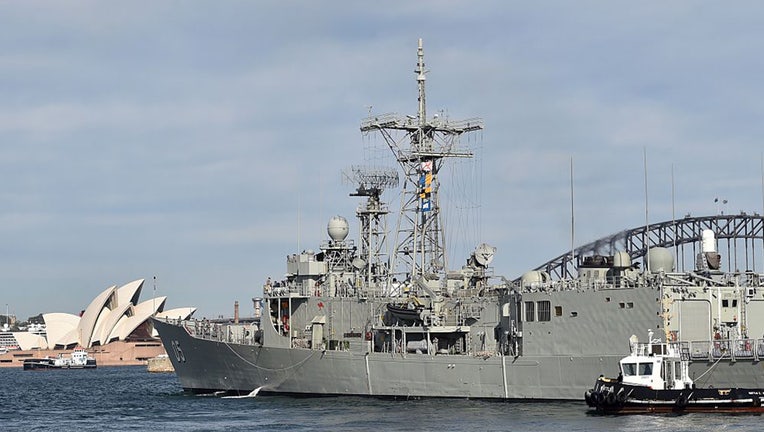 article
CANBERRA, Australia - U.S. Navy Secretary Carlos Del Toro said Friday that the major multination military training exercise launched in Australia sends a message to China that America's allies are cooperating to defend their security and democratic values.
Talisman Sabre began in 2005 as a biennial joint exercise between the United States and Australia but has expanded this year to 13 nations and more than 30,000 military personnel.
Del Toro and his Australian counterpart, Richard Marles, welcomed ever-closer closer bilateral military ties as they launched the exercise at a Sydney naval base.
Del Toro said land, sea and air military platforms are becoming increasingly complicated and allies need to exercise together to be able to operate as a single task force.
"The most important message that China can take from this exercise and anything that our allies and partners do together is that we are extremely tied by the core values that exist among our many nations together," Del Toro told reporters.
"We are prepared to actually operate together in defense of our national security interests and in defense of the core values that we all share," he added.
Marles said more than 800 military vehicles will cross a single mobile wharf to be deployed at the Queensland state coastal town of Bowen during the two-week exercise.
"It's going to be the most significant logistics exercise that we will see between Australia and the United States in Australia since the Second World War," Marles said.
"All of this is actually building muscle memory between our two countries' defense forces, is building comfort and familiarity and obviously not just between Australia and the United States but the other 11 countries that will be participating," Marles added.
Del Toro and Marles were upbeat about progress on the so-called AUKUS deal under which the United States and Britain will provide Australia with a fleet of submarines powered by U.S. nuclear technology.
The closer military relationship will be underscored on Saturday when USS Canberra is commissioned in Sydney. The Independence-variant littoral combat ship, built by Australian manufacturer Austal, will become the first U.S. warship to be commissioned in a foreign port.
The original USS Canberra was a cruiser launched in 1943 named after the Australian cruiser HMAS Canberra that was torpedoed by the Japanese in 1942 with a loss of 193 lives while supporting U.S. Marines landings on the Solomon Islands. The Australian warship was named for the Australian capital.
The Solomons are again a security concern for the United States and its allies over recent security agreements the South Pacific nation has signed with Beijing.
Chinese spy ships have been shadowing Talisman Sabre exercises since 2017.
Australian Army Lt. Gen. Greg Bilton said a Chinese spy ship had been contacted in the Coral Sea off Australia's northeast coast on Thursday and was expected to move into the exercise area.
"They've done this for a number of years. We're well prepared for it," Bilton said.
Fiji, France, Indonesia, Japan, South Korea, New Zealand, Papua New Guinea, Tonga, Britain, Canada and Germany are taking part in this year's exercise that ends on Aug. 4. The Philippines, Singapore and Thailand are attending the exercise as observers.