US inflation believed to have slowed in June in sign of easing price pressures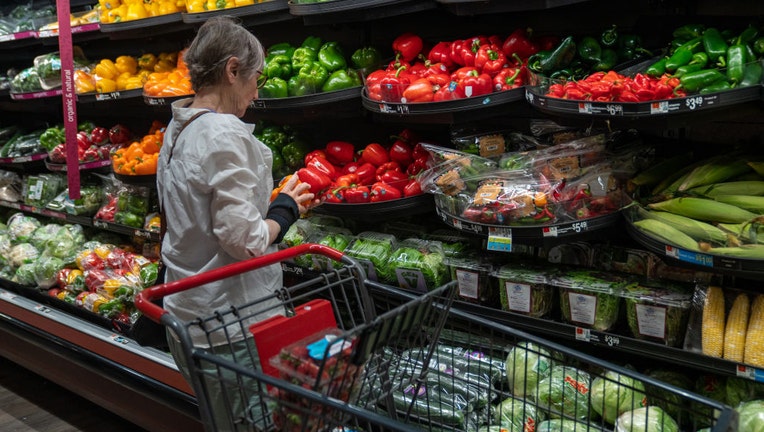 article
WASHINGTON - U.S. inflation is expected to post its lowest level in more than two years in a highly anticipated report being released Wednesday — a slowdown that, if sustained, could lead the Federal Reserve to halt its interest rate hikes later this year.
The monthly report from the government will probably show that consumer prices rose just 3.1% in June from 12 months earlier, according to a survey of economists by the data provider FactSet. A figure that low would mark the mildest year-over-year increase since March 2021, when the current bout of painfully high inflation began as the economy roared out of the pandemic recession. And it would signal a sharp slowdown from the 4% annual rise in May.
On a month-to-month basis, though, economists have estimated that prices rose 0.3% from May to June, up from 0.1% the previous month. Gas prices are expected to have risen, with grocery prices unchanged. Economists have predicted that used-car prices fell from May to June after two months of steep increases.
RELATED: Biden: Easing inflation 'giving families some real breathing room'
The expected decline in overall inflation over the past 12 months would bring the figure much closer to the Fed's 2% target and reflect the progress the central bank has made in slowing price acceleration. Consumer inflation reached a peak of 9.1% in June 2022. Since then, gas prices have tumbled, food-cost increases have slowed and the costs of some other goods, such as furniture, have declined.
Economists expect used-car prices to keep falling over the coming months. And even housing costs, which have risen significantly, have begun to cool, as apartment construction has reached a four-decade high.
Still, measures of underlying inflation could remain chronically high — well above the Fed's target level through the end of this year, in the view of most economists. Excluding volatile food and energy costs, for example, economists have forecast that "core" prices rose 5% in June from 12 months earlier, down from 5.3% in May but still uncomfortably elevated. From May to June, core prices are thought to have risen by a still-high 0.3%.
RELATED: Inflation cools sharply in May to 4%, lowest in 2 years
The Fed is considered certain to raise its key short-term rate again when it meets in two weeks. It paused its hikes last month after 10 straight rate increases beginning in March 2022. And officials at the central bank have signaled that they could hike rates again when they next meet in September.
But some economists have suggested that if inflation keeps slowing and the economy shows sufficient signs of cooling, the July increase could be the Fed's last.
"They're going to want more than one or two months of decent inflation data before they'll start to feel confident that inflation is really coming down and they don't have to do much more," said Alan Detmeister, an economist at UBS. "We think they'll have it by the time they get around to the September meeting."
RELATED: More Americans getting a second job as high inflation rages
When Fed officials meet in September, the government's inflation reports for both July and August will have been released. Detmeister expects those reports to continue to show prices cooling.
Wholesale used-car prices have fallen steeply for months, a trend that should lead to lower retail prices, too. Automakers are finally producing more cars as supply shortages have abated. New-car prices, too, have begun to ease as a result.
A sustained slowdown in inflation could bring meaningful relief to American households that have been squeezed by the price acceleration that began two years ago. Inflation spiked as consumers ramped up their spending on items like exercise bikes, standing desks and new patio furniture, fueled by three rounds of stimulus checks. The jump in consumer demand overwhelmed supply chains and ignited inflation.
Many economists have said that President Joe Biden's stimulus package in March 2021 intensified the inflation surge. At the same time, though, inflation also jumped overseas, even in countries where much less stimulus was put in place. Russia's invasion of Ukraine also caused a spike in energy and food prices globally.
Now, though, gas prices have fallen back to about $3.50 a gallon on average, nationally, down from a $5 peak last year. And grocery prices are rising more slowly, with some categories reversing previous spikes.
Egg prices, for example, have declined to a national average of $2.67 a dozen, down from a peak of $4.82 at the start of this year, according to government data. Egg costs had soared after avian flu decimated the nation's chicken flocks. Despite the decline, they remain above the average pre-pandemic price of about $1.60. Milk and ground beef have eased from their peak prices but remain elevated.
Still, the cost of services, like restaurant meals, car insurance, child care and dental services, continue to rise rapidly. Auto insurance, on average, now costs 17% more than it did a year ago.