Tortoise rescue asks parents to buy toys, not turtles, ahead of 'Ninja Turtles' movie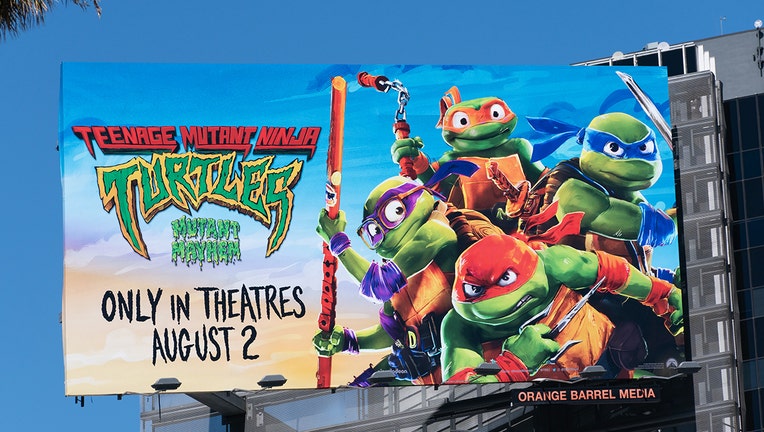 article
The American Tortoise Rescue (ATR) is urging parents to buy toys, not real turtles ahead of the release of the movie "Teenage Mutant Ninja Turtles: Mutant Mayhem."
According to the rescue, kids often ask their parents to buy live turtles after seeing the film. 
"History shows that after the release of a series of these successful Ninja movies, turtles lose their lives through the pet trade," ATR wrote on Monday. "Most of the turtles have been scooped out of the wild to be sold in pet stores or over the internet." 
ATR, which is the first national turtle and tortoise rescue, said the best thing parents can do is to purchase action figure toys that actually mimic the ninja movements from the film.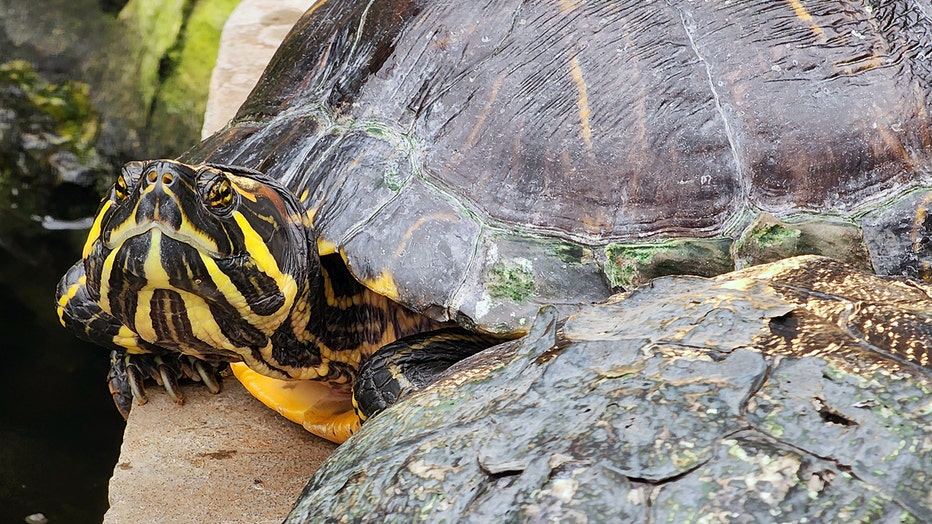 Red-eared slider turtles (Trachemys scripta elegans) by a small pond in Mississauga, Ontario, Canada, on May 14, 2023. (Credit: Creative Touch Imaging Ltd./NurPhoto via Getty Images)
"After seeing the film and thinking real turtles jump through the air or fly like Ninja turtles, kids ask parents to buy live turtles," the rescue continued, adding, "Sadly, after bringing the turtle home, sticking it in a small tank and waiting for it to perform, kids abandon interest when nothing happens – the turtle just sits there." 
The red-eared slider and box turtle were the most common turtle species purchased by thousands of children who wanted their own "Ninja" turtle, after the successful release of previous "Ninja Turtle" films, according to Susan Tellem, co-founder and executive director of ATR.
"I like to say putting a turtle in a tank is how we would feel if we had to live in a bathtub all our lives," Tellem explained. "The purchase is often an impulse buy without regard to the fact that turtles can live 25 years or more. Sadly, most of these turtles were abandoned in shelters and rescues or dumped into lakes and waterways (or worse toilets) after the movie's young fans found out that the real turtles did not fight crime or perform incredible stunts."
The rescue suggests people only adopt these turtles if they have a private pond where they can mimic their natural habitat.
RELATED: Virginia man pleads guilty to illegal turtle trafficking
"Teenage Mutant Ninja Turtles: Mutant Mayhem," which is produced by Seth Rogan, is an animated superhero film featuring the beloved, iconic characters. 
After years of being sheltered from the human world, the turtle brothers set out to win the hearts of New Yorkers and be accepted as normal teenagers. The movie is scheduled to be released nationwide by Paramount Pictures on Aug. 2.
This story was reported from Los Angeles.