Titan sub tragedy: Billionaire Jay Bloom says he, son were offered seats that Shahzada Dawood, son, 19, took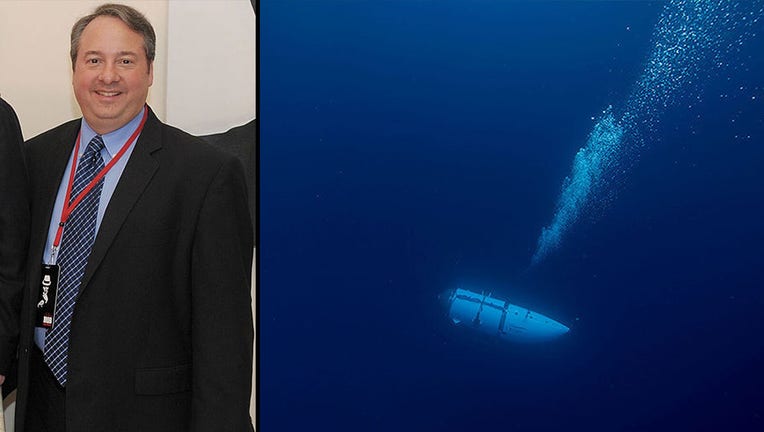 article
Las Vegas billionaire real estate developer Jay Bloom revealed this week that he and his son had been offered two seats on the ill-fated Titan submersible but said he declined to join the expedition over safety concerns and scheduling issues. 
Bloom said Pakistani businessman Shahzada Dawood and his 19-year-old son Suleman ended up taking their available seats. 
The billionaire explained that OceanGate Expeditions co-founder and CEO Stockton Rush, who was one of the five killed when the submersible imploded on its way down to the Titanic wreckage on Sunday, first reached out to him about joining the dive in February. 
"In February Stockton asked me and my son, Sean, to go with him on the dive to Titanic in May. Both May dives were postponed due to weather and the dive got delayed until June 18th, the date of this trip," he explained in a Thursday Facebook post. 
MANNED TITANIC EXPEDITIONS MAY NEED TO END IN WAKE OF SUB DISASTER, INTERNATIONAL SOCIETY SAYS  
Bloom said he expressed "safety concerns and Stockton told me 'While there's obviously risk it's way safer than flying in a helicopter or even scuba diving. There hasn't been even an injury in 35 years in a non-military sub [sic].'" 
Bloom added, "I am sure he really believed what he was saying. But he was very wrong."
The Las Vegas-based financier said he last saw Rush in March when they toured the Titanic exhibit at the Luxor Hotel & Casino. 
"Then, at lunch in the Luxor food court we talked about the dive, including safety. He was absolutely convinced that it was safer than crossing the street," he said. 
He added that Rush also gifted him a book of photos signed by him and maritime expert Paul Henri Nargeolet, another one of the five doomed passengers. 
Bloom said he eventually decided against the dive over scheduling issues. 
As for Sean and I, after this right on the heels last week of losing Treat Williams, another friend of 25 years and former business partner, we are going to take a minute to stop and smell the roses," he added. "Tomorrow is never promised. Make the most of today."
He also included several text exchanges with Rush, including one in which he informed the OceanGate co-founder, "My son's friend researched what could go wrong and put a little scare in him. I'm trying to talk him down. He's excited, but scared about the danger," after Rush had asked him when the two might be available. 
Rush responded he was "happy to have a video call with him. Curious what the uninformed would say the danger is and whether it's real or imagined." 
The billionaire first shared that he had been invited on the expedition earlier in the week, when the submersible was still missing. "So this is crazy," he wrote, "I got invited to go on this dive. If I accepted, I would've been one of the five onboard right now."
His texts also showed that Rush had offered him a "last-minute" price of $150,000 rather than the standard $250,000 for a space on the Titan. 
He updated the progress on the search for the then-missing submersible on his Facebook after the news it lost contact  less than two hours into its descent toward the Titanic wreck on Sunday.
On Thursday, officials revealed that a debris field found near the Titanic was the submersible and all five passengers had died in a "catastrophic implosion." 
Along with Rush, Nargeolet, Dawood and his son, British billionaire Hamish Harding also died on the expedition.