Tight labor market has increased demand for teens in summer jobs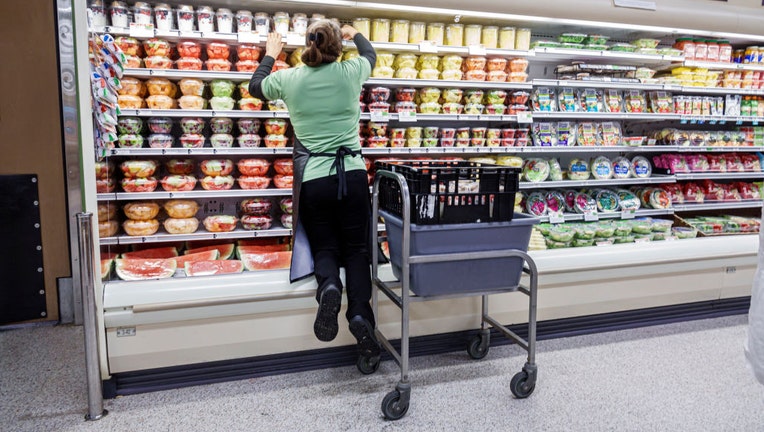 article
A tight labor market is increasing demand for teenage workers and boosting their wages to higher-than-usual levels as many teens around the country look for jobs during their summer breaks.
The proportion of Americans between the ages of 16 and 19 who have jobs has trended up in recent years, as nearly 34% of Americans in that age group had jobs in April compared to 30% in 2019, the last pre-pandemic summer, according to government data.
Hourly pay has also trended up in the sorts of industries that typically employ teens, such as restaurants, retailers and amusement parks. Pay in those industries rose about 5% in April compared to one year ago – above the typical pre-pandemic increase of 3% annually but only marginally higher than the 4.9% year-over-year inflation rate measured in April. 
Despite the national unemployment rate remaining at roughly 3.4% in April, a historically low level, there are roughly 1.6 job openings for every unemployed person according to the Labor Dept. In normal circumstances, the ratio would be roughly one-to-one.
NEW COLLEGE GRADUATES GREETED WITH BEST JOB MARKET SINCE 1953
Although the leisure and hospitality industry was hit the hardest by the COVID-19 pandemic and remains about 402,000 workers – or about 2.4% – below its pre-pandemic levels as of April, hiring in the sector has been on the upswing. 
The leisure and hospitality sector saw payrolls rise by 31,000 jobs in April. Those gains were largely driven by bars and restaurants which added 24,800 workers per the Bureau of Labor Statistics.
'BAR RESCUE'S' JON TAFFER WARNS OVER STATE OF RESTAURANTS: BUSINESS IS 'BOOMING,' BUT WE'RE 'CHALLENGED'
As economic conditions have trended to boost teen workers looking to earn money and get job experience, so have developments in public policy in states around the country despite pushback from child welfare advocates who have raised concerns about what they see as the erosion of child labor protections.
In 2022, New Jersey enacted a law allowing 16- and 17-year-old workers to put in up to 50 hours per week during the summer – up from the previous limit of 40 hours – to help staff the Garden State's tourist attractions on the Jersey Shore.
The change has received positive reviews from parents like Sally Rutherford, whose 17-year-old son Billy is able to use earnings from his job at a Jersey Shore amusement park to help purchase a car. She told the AP the job makes her son "much more independent and responsible."
Iowa Gov. Kim Reynolds, a Republican, signed a law on Friday that will permit 16- and 17-year-olds to serve alcoholic beverages in restaurants and increase the hours that minors can work.
Wisconsin's legislature is considering a similar proposal that would go even further by allowing minors as young as 14 to serve alcohol in bars and restaurants – although the bill would only allow minors to serve seated customers, not patrons drinking at the bar itself. The measure would need to be approved by lawmakers in both chambers of the Republican-controlled legislature and be signed by Democratic Gov. Tony Evers to become law.
FOX Business' Megan Henney and the Associated Press contributed to this report.