Thermostat wars in your home? Hot Pockets will pay you $500 'to chill'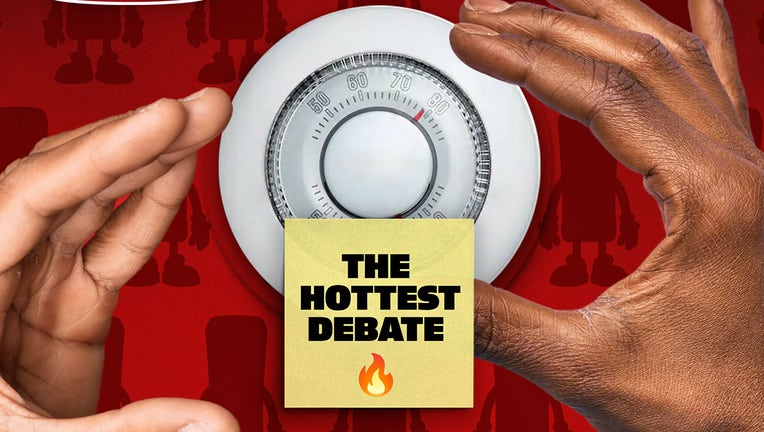 article
SOLON, Ohio - Does your family have a debate over what temperature the thermostat should be set? If so, Hot Pockets wants to help by giving away money and a month's worth of the microwaveable turnovers. 
The Nestlé-owned brand is holding a "turn up the heat" contest, asking those who have an obsession with the thermostat "to chill" – and specifically calling out dads. 
RELATED: Veterans Day free meals and deals being offered this year
Videos of "dad thermostat" on TikTok have more than 223 million views and show strongly-worded notes, plexiglass lockboxes, and security cameras guarding the thermostat.
As it turns out, disagreements over the house thermostat are widespread in America, according to a recent survey commissioned by Hot Pocket and conducted by Wakefield Research.
The survey found that 55% of parents have disagreements with their children over the thermostat. Of those parents, 83% said their kids have changed the thermostat against their wishes. 
"The cultural conversation around dad's obsession with the thermostat is constant," Bryan Waddell, Hot Pocket's brand marketing manager, said in a statement. "HOT POCKETS is paying people to put away their strongly-worded notes in exchange for some help with the heating bill, or some enjoyment, this holiday season."
Thirty lucky fans will each receive $500 and a one-month's supply of Hot Pockets, which will be awarded in the form of 15 VIP product coupons, the company said. 
To enter the Hot Pocket contest, fans can visit www.hotpockets.com/turnuptheheat through Dec. 15 at 11:59 p.m. ET. No purchase is necessary. 
RELATED: Sugar Cookie Toast Crunch, Rudolph Cereal return for the holidays
This story was reported from Cincinnati.