The New York Times disbands sports department, will rely on coverage from The Athletic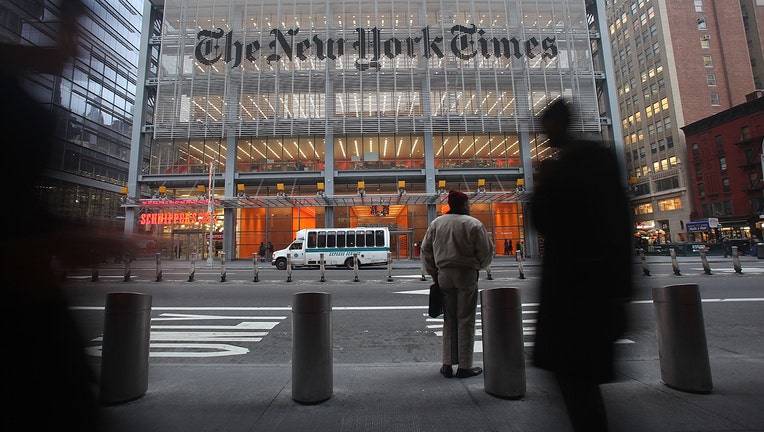 article
NEW YORK - The New York Times is disbanding its sports department and will rely on coverage from The Athletic, a website it acquired last year for $550 million.
The decision impacts more than 35 people in the sports department, according to The New York Times. Journalists on the sports desk will move to other roles within the newsroom and no layoffs are planned.
"Though we know this decision will be disappointing to some, we believe it is the right one for readers and will allow us to maximize the respective strengths of The Times's and The Athletic's newsrooms," New York Times Co. Chairman A.G. Sulzberger and CEO Meredith Kopit Levien wrote Monday in a letter to staff.
They say sports coverage will be expanded under the shift.
"Under our plan, the digital homepage, newsletters, social feeds, the sports landing page and the print section will draw from even more of the approximately 150 stories The Athletic produces each day chronicling leagues, teams and players across the United States and around the globe," they wrote.
Sports writers for The New York Times have won several Pulitzer Prizes over the years, including Arthur Daley in 1956 in the column, "Sports of the Times;" Walter Wellesley (Red) Smith in 1976 for commentary and Dave Anderson in 1981 for commentary.
RELATED: New York Times journalists, other employees go on 24-hour strike
The New York Times Co. announced early last year that it was buying The Athletic as part of a strategy to expand its audience of paying subscribers at a time when the newspaper print ads business continues to fade.
Unlike many local news outlets, the Times gained millions of subscribers during the presidency of Donald Trump and the COVID-19 pandemic. But it has been actively diversifying its coverage with lifestyle advice, games and recipes, to help counter a pullback from the politics-driven news traffic boom of 2020.
In May the Times reached a deal for a new contract with its newsroom union following more than two years of talks that included a 24-hour strike. The deal included salary increases, an agreement on hybrid work and other benefits.