You can win free Subway sandwiches for life by changing your name
Do you love Subway sandwiches? Enough to change your name in tribute? If so, you could win free sandwiches for life.
The fast food sandwich chain has announced a new contest for superfans: From Aug. 1 - Aug. 4, you can enter for a chance to legally change your name to Subway, and in return receive free Subway Deli Heroes for life.
READ MORE: Subway is revamping itself by going old-school with deli slicers
Subway Deli Heroes are a new line of sandwiches to promote the installation of meat slicers at restaurants nationwide.
"Subway brand love and dedication run deep, especially when free sandwiches are up for grabs," the company said in the announcement. "In 2022, one superfan camped out for two days to get a footlong tattoo of the Subway Series logo in exchange for free Subway for life. Now, the addition of freshly sliced meats at Subway, showcased on its new Deli Hero subs, is inspiring a whole new level of passion."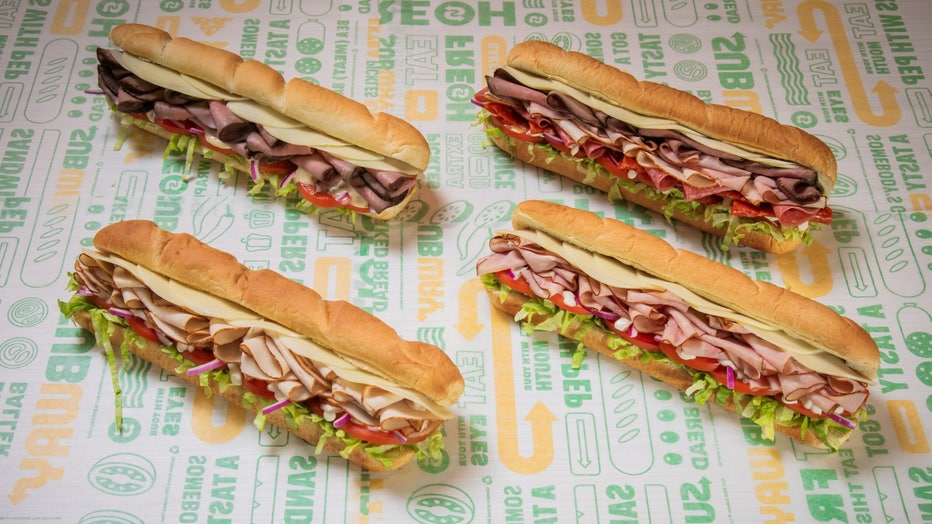 Subway's new Deli Heroes line-up (Subway)
Subway will reimburse the winner for the costs associated with the name change.
The Deli Hero subs include the Titan Turkey (#15), Grand Slam Ham (#99), Garlic Roast Beef (#17) and The Beast (#30). The company spent $80 million to bring meat slicers to 20,000 restaurants in the U.S.
Visit the subwaynamechange.com website for more information.