St. Louis shooting leaves 1 juvenile dead, 9 hurt
ST. LOUIS - An overnight shooting in a downtown St. Louis office building killed a 17-year-old and wounded nine other teenagers, the city's police commissioner said Sunday.
St. Louis Metropolitan Police Commissioner Robert Tracy identified the victim who was killed as 17-year-old Makao Moore. A spokesman said a minor who had a handgun is in police custody as a person of interest.
Tracy said victims ranging in age from 15 to 19 suffered gunshot wounds. Some were shot just once or grazed; others were hit multiple times.
RELATED: At least 23 people shot at Chicago area Juneteenth celebration: police
A 17-year-old girl was trampled as she fled, seriously injuring her spine, Tracy said.
Police believe teenagers were having a party in an office space on 14th Street and Washington Avenue when the shooting broke out around 1 a.m. Sunday. Shell casings from AR-15-style rifles and other firearms were scattered on the ground.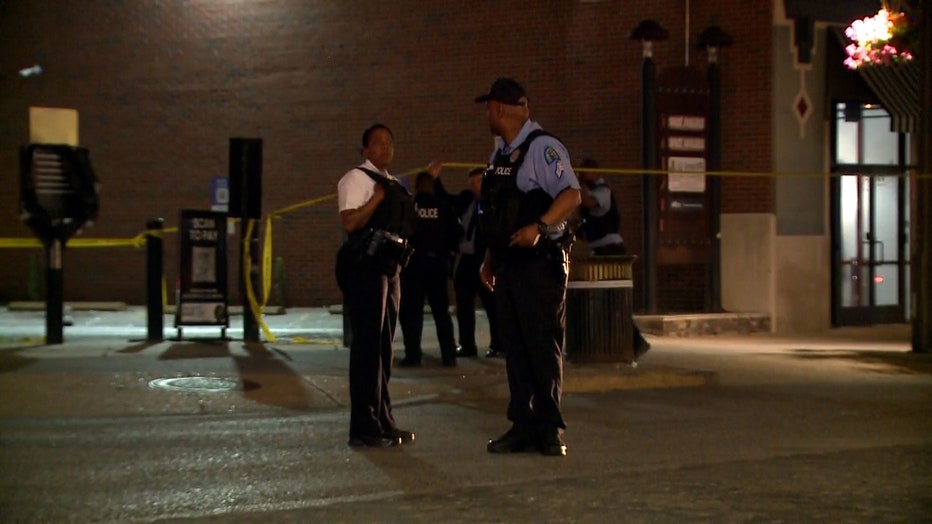 Scene of deadly shooting in St. Louis (KMOV)
"It's every parent's worst nightmare tenfold," St. Louis Mayor Tishaura Jones said during a Sunday press conference. "My heart goes out to all of the families in pain today."
Tracy, the mayor and U.S. Rep. Cori Bush called on state lawmakers to ban minors from carrying firearms. The Republican-led legislature voted against such restrictions earlier this year.
"It should be prohibited," Tracy said. "This is the first state and city that I come to where juveniles (are) not prohibited."
Jones appointed Tracy last year. He previously worked at the New York City; Chicago; and Wilmington, Delaware, police departments.
Officials said young people from the surrounding suburbs have been coming to downtown St. Louis to hang out this spring, and that about half of the shooting victims are not from the city. Jones said the city is working to provide more safe spaces and activities for teenagers. She called on nearby communities to help address what she described as a regional problem.