Say goodbye to these cars after 2023, Edmunds says
Just as TV shows get canceled due to poor performance or changing customer tastes, the same happens for cars and trucks. 
Sluggish sales have often been the deciding factor in ending a model's life cycle, but the industry's shift toward electric vehicles is also becoming a major driving force. 
These cancellations tend to fly under the radar until it is too late for most people to try to snag a deal. But for people who don't mind that a vehicle's lineage is ending, these cars can make for a good value because they are more likely to be discounted or potentially become a high-value classic. 
RELATED: Options for new cars under $20,000 limited to a single choice
To assist potential buyers, Edmunds' experts have highlighted the most notable models that will be phased out this year. This list is sorted by the manufacturer's suggested retail price and includes the destination charge.
CHEVROLET BOLT EV/EUV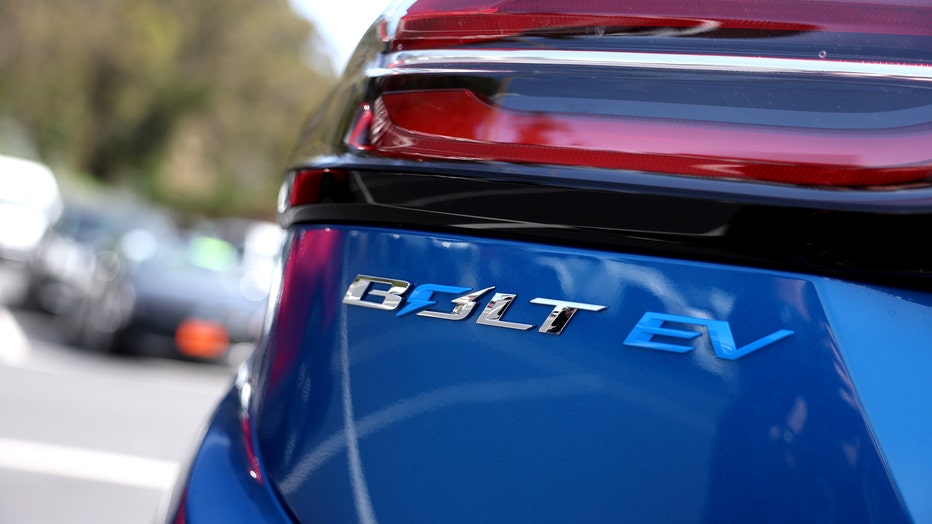 A logo is displayed on a Chevrolet Bolt EV that sits on the sales lot at Stewart Chevrolet on April 25, 2023 in Colma, California. (Photo by Justin Sullivan/Getty Images)
The Chevrolet Bolt EV debuted for 2017 and represented a big leap forward for EVs because of its relatively low price, spacious interior, fun driving dynamics, and long driving range of 238 miles. Since then, Chevy has updated the Bolt's design, increased its driving range and added the slightly larger Bolt EUV in 2022. The Bolt's discontinuation is surprising considering sales are better than ever, but Chevy's parent company GM is making room for the production of its upcoming electric trucks and SUVs based on a new EV architecture. Interestingly, the Bolt is one of the few cars on our list to potentially rise from the ashes, as the automaker recently announced that a new Bolt is in the works.
Starting MSRP: $27,495 for Bolt EV; $28,795 for Bolt EUV
MAZDA CX-9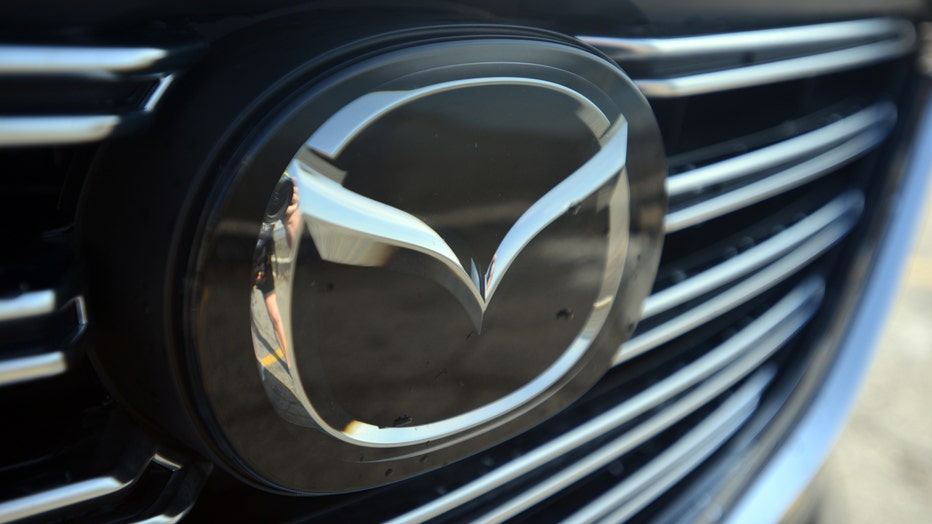 2017 Mazda CX-9 Signature SUV. (Photo by Jim Mahoney/MediaNews Group/Boston Herald via Getty Images)
The CX-9 SUV has been Mazda's largest family hauler since 2007. Unlike most of its three-row competition, the CX-9 prioritizes fun driving dynamics and a premium-looking interior that almost rivals the cabins from luxury brands. It also has a quiet and comfortable ride. However, the CX-9's small cargo area and cramped third row make it a suboptimal choice for larger families. The CX-9 is bowing out in favor of the CX-90, a completely redesigned and improved three-row SUV that still shares the outgoing model's premium cabin and strong acceleration.
Starting MSRP: $40,125
DODGE CHARGER AND CHALLENGER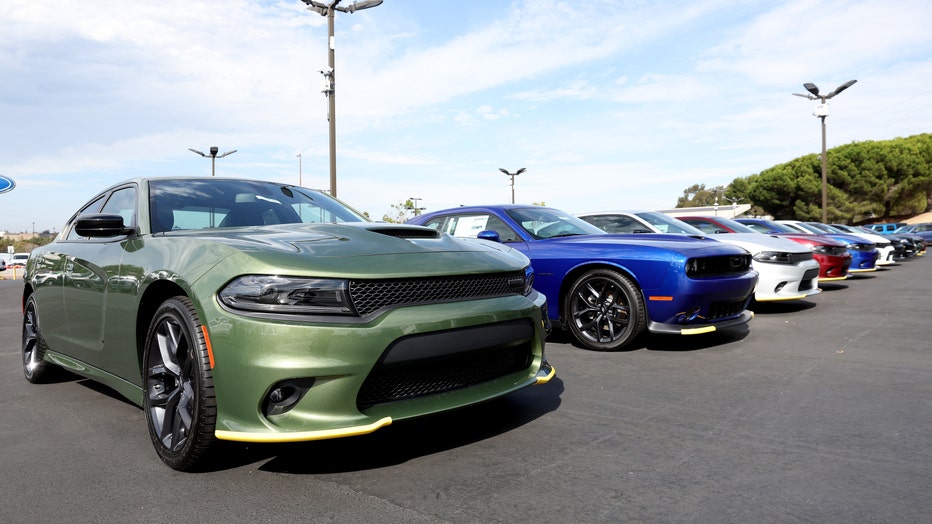 Brand new Dodge Charger cars are displayed on the sales lot at Hilltop Chrysler Jeep Dodge Ram on August 17, 2022 in Richmond, California. (Photo by Justin Sullivan/Getty Images)
Typically, vehicles are discontinued because of slow sales. But in this case the still popular Charger sedan and Challenger coupe are being phased out as Dodge's parent company Stellanits transitions toward an all-electric future. The closely related Chrysler 300 is also on the chopping block. The Challenger and Charger are appealing thanks to menacing styling, muscular V8 engines and comfortable interiors. A series of special "Final Call" Charger and Challenger models might hold appeal for collectors too.
RELATED: Tesla selling cheaper versions of its Model S, X cars with shorter ranges
Starting MSRP (V8 models): $42,400 for Challenger; $45,565 for Charger
MERCEDES-BENZ C-CLASS AND E-CLASS COUPES AND CONVERTIBLES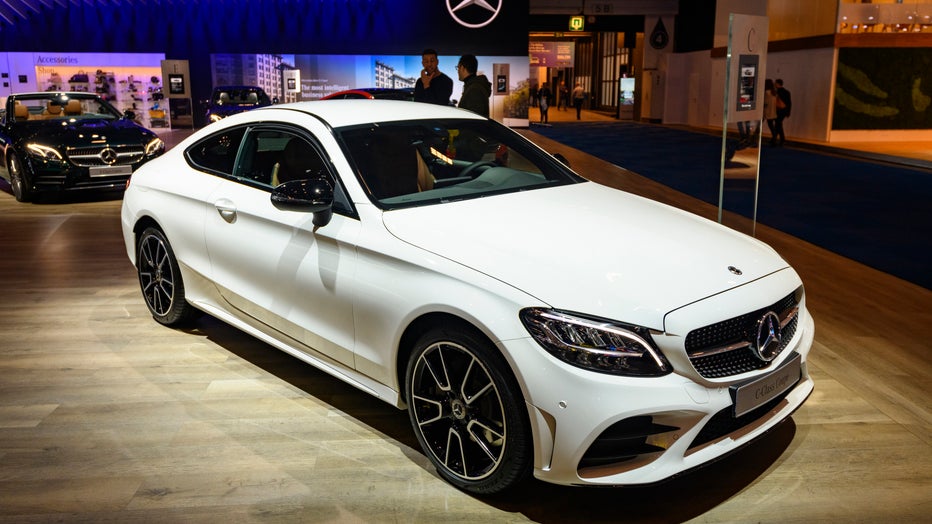 Mercedes-Benz C-Class Coupe (Photo by Sjoerd van der Wal/Getty Images)
Shoppers who fancy the open-air experience of a Mercedes convertible or the stylish looks of a sporty coupe will soon have less choice: The two-door models of the C-Class and E-Class will be no longer after 2023. The more popular sedan body styles continue on but Mercedes has been paring down its gas-powered lineup while expanding its all-electric one. Fortunately, Mercedes isn't leaving these shoppers completely high and dry. The all-new CLE, available as a coupe and convertible, will replace all four models.
Starting MSRP: $50,700 for C-Class coupe; $58,400 for C-Class convertible; $70,900 for E-Class coupe; $78,050 for E-Class convertible
AUDI R8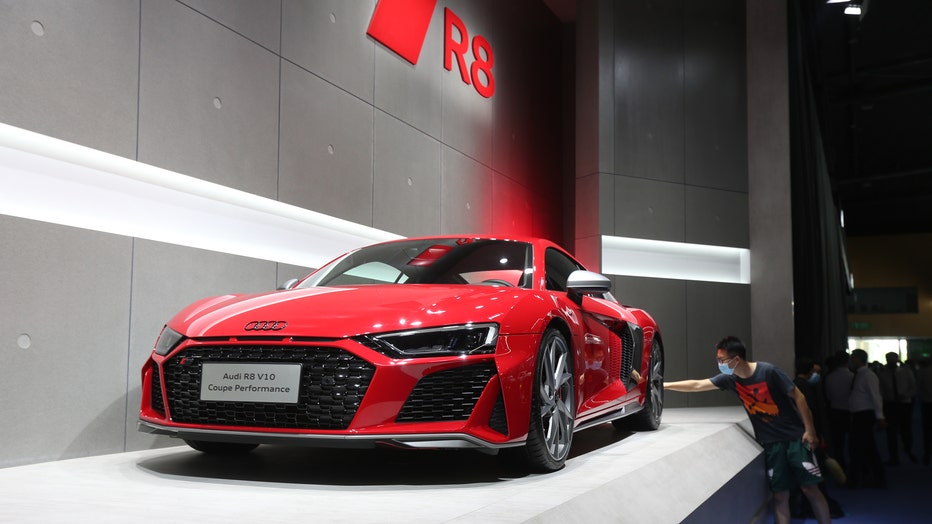 An Audi R8 V10 Coupe Performance (Photo by VCG/VCG via Getty Images)
Since 2008, the R8 and its convertible Spyder variant have served as Audi's halo car. The supercar's Lamborghini-sourced V10 engine blasted it from 0 to 60 mph in an incredible 3.0 seconds when we tested it. Besides its blistering acceleration, the R8 touts athletic handling, a comfortable ride and superb build quality. The Audi also sets itself apart from its flamboyant rivals thanks to its sophisticated design. But as with most supercars, it guzzles down gas fast. Like the other vehicles on this list, the R8's discontinuation is a result of Audi's push for electric vehicles. We expect its upcoming electric replacement to pack even more power and performance, though the evocative sound of the R8's V10 will be missed.
Starting MSRP: $160,095
EDMUNDS SAYS:
With the automotive industry shifting toward an all-electric future, it's expected that some models will be replaced by all-electric variants or permanently discontinued. Some will be sad to see these models go, but there's an opportunity to purchase one new if you act quickly.
This story was provided to The Associated Press by the automotive website Edmunds.