Roller coaster riders stuck upside down for hours at Wisconsin festival after 'mechanical failure'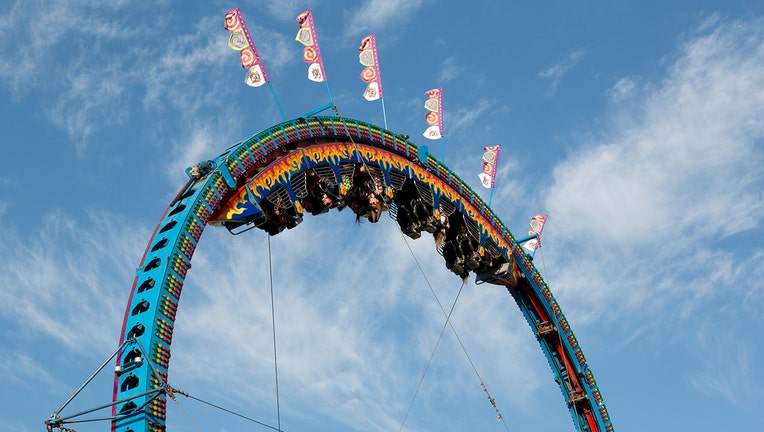 article
CRANDON, Wisc. - A thrilling day at an annual fair in Wisconsin turned into a nerve-wracking ordeal for several roller coaster riders after a mechanical failure left them stranded upside down for hours. 
According to the Crandon Fire Department, officials responded to the Crandon International Offroad Raceway on Sunday due to a report of eight passengers who were stuck on a carnival ride. 
The incident happened on "The Fireball" – a looping ride that takes thrill seekers upside down, according to local news outlet WAOW.
After arriving on the scene and assessing the situation, the passengers were found stuck inside cars near the top of the loop with the riders being held in an "inverted position by safety harnesses on cars."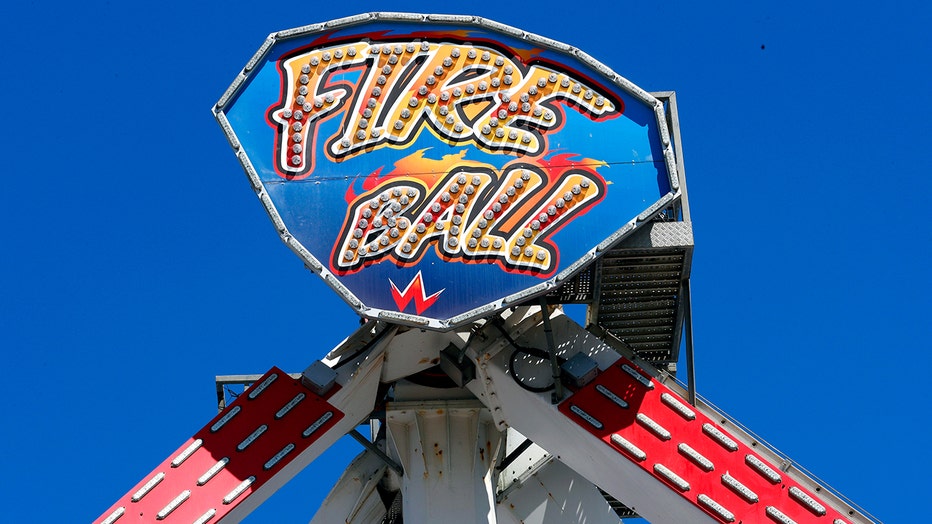 Amusement ride "Fire Ball" seen on Thurs. July 27, 2017 in Santa Cruz, Ca. (Credit: Michael Macor/The San Francisco Chronicle via Getty Images)
The ride operator told the rescue team that the roller coaster had been inspected on-site by the State of Wisconsin. The operator also advised that there was a "mechanical failure" which the staff continued to attempt to work on to allow the ride to be brought down to a lowered position to remove riders.
Due to the height of the ride, specialized technical rescue teams and mutual aid equipment were needed to remove riders from the ride. Passengers had to wait for a ladder truck with a 100-foot platform to come from 45 minutes away, a press release noted.
Brennan Cook, a captain and training offer at the fire department, told FOX Television Stations he has not been involved in a situation like this in his 17 years working in emergency services. 
"It required critical thinking and planning, and the safest possible rescue of those involved was our top priority," Cook shared. 
All occupants reached the ground and were removed within four hours of getting stuck. 
A total of nine people were treated by emergency medical services throughout the incident, and one person was transported by ambulance to a local hospital. 
RELATED: Firefighters conduct training on High Roller in Las Vegas – tallest Ferris wheel in US
"Crandon Fire Chief Darrell Wilson Sr. and Crandon EMS Service Director Melinda Chaney would like to express their gratitude to all who assisted in this highly stressful and unique technical rescue situation," the Crandon Fire Department and Crandon Area Rescue Squad said in a joint statement. 
This story was reported from Los Angeles.