Restart of federal student loan payments may be around the corner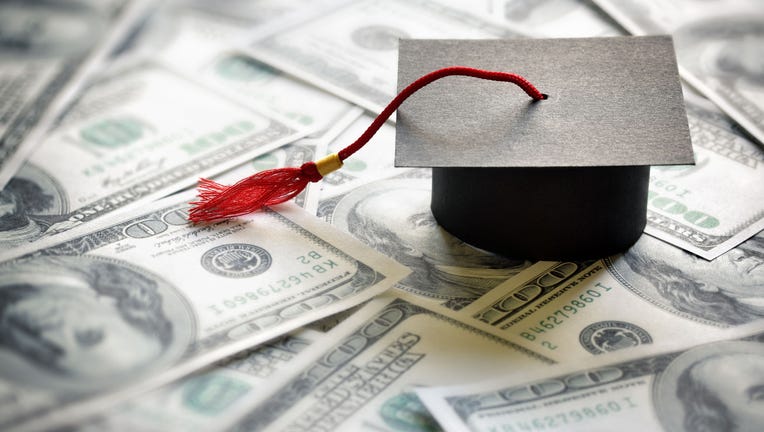 article
People with paused federal student loan payments may have to start paying up again. 
President Biden extended the pause in November in a move the Department of Education (DOE) said was meant to "alleviate uncertainty" for borrowers amid legal challenges to the administration's student debt forgiveness program. He had done so for federal student loan borrowers several other times in the past. 
"Payments will resume 60 days after the department is permitted to implement the program or the litigation is resolved, which will give the Supreme Court an opportunity to resolve the case during its current term," the DOE said in November. 
"If the program has not been implemented and the litigation has not been resolved by June 30, 2023, payments will resume 60 days after that."
BIDEN STUDENT LOAN FORGIVENESS PLAN MAY BE ON BORROWED TIME AFTER SUPREME COURT ARGUMENTS
The DOE's Federal Student Aid website has a similar notice as of Friday, saying borrowers will receive notification prior to payments starting back up again. The freeze on federal student loan payments, collection and interest dates to 2020, early on in the COVID-19 pandemic. 
Oral arguments for a pair of cases pertaining to the Biden administration's student loan forgiveness plan were presented before the Supreme Court in late February. The cases are Biden v. Nebraska and Department of Education v. Brown.   
The student loan relief program seeks to cancel up to $20,000 in debt for Pell Grant recipients and up to $10,000 for non-Pell Grant recipients, both subject to income requirements. It was unveiled in August.
SUPREME COURT REVIEWS STUDENT LOAN DEBT HANDOUT PLAN: HOW IT MAY IMPACT YOU
The Supreme Court's term kicked off at the beginning of October, with sessions typically running "until late June or early July," according to its website.
When asked in early March about whether the administration would extend the federal student loan payment freeze while considering options if the Supreme Court sided with those challenging Biden's debt forgiveness plan, White House press secretary Karine Jean-Pierre said the administration's plan was "what we laid out in August," one she said will deliver for tens of millions of Americans. 
She also said she was "not going to get into hypotheticals."
"We believe that we have a strong legal authority here," Jean-Pierre added. "That's why we took it to the Supreme Court. And you heard from the solicitor general. She made a very strong case for why the president's program is important."
The Federal Student Aid website said borrowers should "update your contact information in your profile on your loan service's website and in your StudentAid.gov profile" and check on auto-debit enrollment. It also directed them to a page for help finding repayment strategies.  
Borrowers will get a "billing statement or other notice" a minimum of three weeks prior to the payment deadline "once the payment pause ends," according to the site.