New 'Girl Dinner' menu at Popeyes based on viral TikTok trend
A viral trend on TikTok has inspired a new menu offering at Popeyes.
The fast food fried chicken chain is selling its own version of "Girl Dinner," the popular trend of replacing a full meal with an array of snacks and posting a video of it on social media.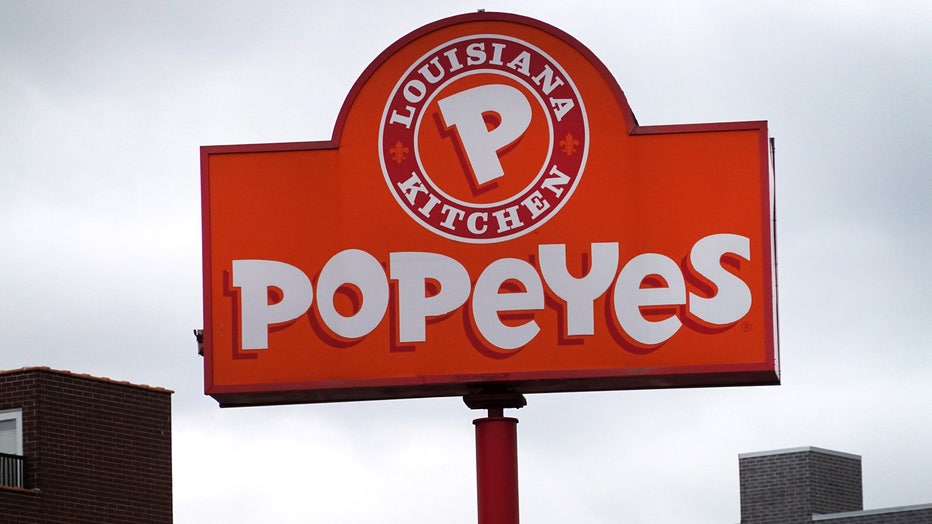 A sign hangs outside of a Popeyes Louisiana Kitchen restaurant on May 06, 2021 in Chicago, Illinois. (Photo by Scott Olson/Getty Images)
The Popeyes version is side dishes only, including red beans and rice, mashed potatoes, cole slaw, biscuits and mac and cheese.
The price of the Popeyes "girl dinner" varies based on what you order.
'Girl Dinner' trend sparks concerns
Doctors and nutritionists warn that this trend is concerning. 
Tanya Freirich, a registered dietitian nutritionist in Charlotte, North Carolina, told Fox News Digital that the trend could influence some girls and women to adopt unhealthy eating habits or even eating disorders.
READ MORE: Taco Bell wins battle to 'liberate' Taco Tuesday trademark held by competitor and small business
"While it may have started out as quirky or strange food combinations, recent examples of the 'girl dinner' trend online have been showing minimally nutritious or nonexistent 'meals,'" said Freirich, who practices as The Lupus Dietitian.
"There's nothing wrong with making use of a seemingly random collection of ingredients in the pantry, but a diet soda or cup of ice does not make a meal."