Pool acid poured on playground slides injures 2 children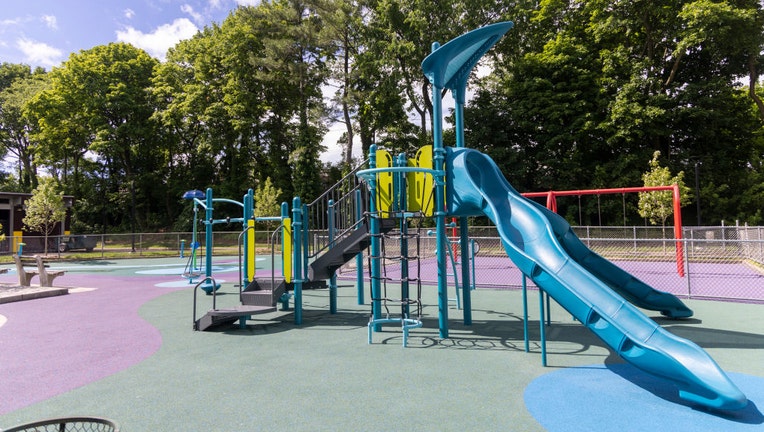 article
LONGMEADOW, Mass. - Two children suffered what were described as "burn-like injuries" after playing on slides that had been doused with acid at a Massachusetts park, authorities said.
Police and firefighters responded to Bliss Park in Longmeadow on Sunday morning for a report of a suspicious substance on the playground equipment, the fire department posted on social media.
At about the same time, firefighters and emergency medical technicians went to a home in town for a report of two children with burns who had just left the park.
Authorities determined that someone broke into a storage room where chemicals are kept at the park's swimming pool and stole some muriatic acid. 
The acid, which can be used for cleaning or for maintaining a pool's pH balance, was then poured on three slides, authorities said.
Evidence was gathered and sent to the state crime lab for forensic analysis.
No one has been charged, but authorities said the suspect or suspects may have also been injured.
"We suspect that the perpetrators may have suffered acid burns to their hands or arms and their clothing may have indications of being degraded from contact with the acid," said the statement issued by the fire department in Longmeadow, a city adjacent to Springfield in western Massachusetts.
"If you know of someone with new burns to their hands or arms or may have had burned clothing, please also notify Longmeadow police." they said.
The playground has been cleaned of hazardous materials but remains fenced off.