Polar bear sisters caught on camera having pool party at Washington zoo
Two polar bear sisters were caught on camera having their own pool party at the Point Defiance Zoo & Aquarium in Tacoma, Washington.
Video from the zoo shows twin polar bears Astra and Laerke horseplaying and having a ball after one of them dragged a kid-sized pool into the bears' bigger swimming pool.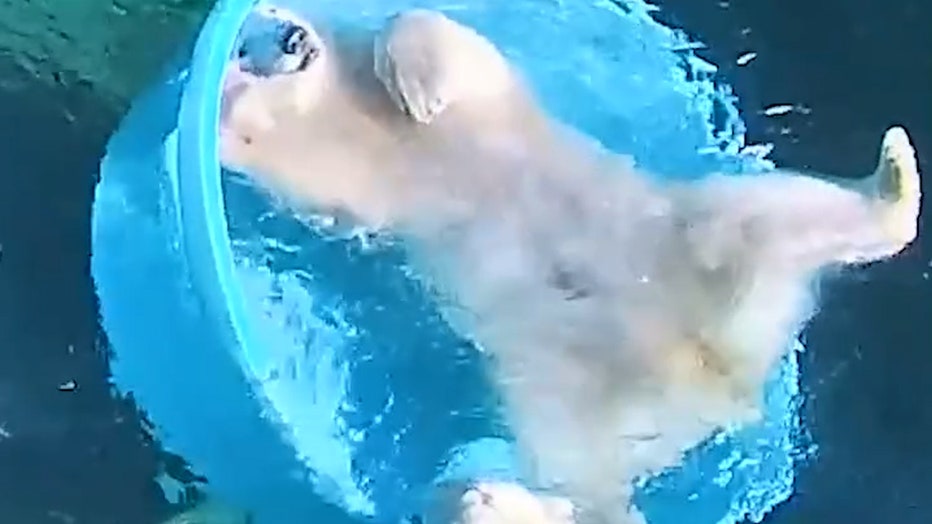 (Point Defiance Zoo and Aquarium)
"Have you ever swam in a pool in a pool?" the zoo pondered on its Facebook page when they posted the video.
According to the zoo, Astra and Laerke arrived in Tacoma in June from Detroit, where they had to live apart for more than two years. Two days after her birth in Nov. 2020, Laerke had a medical emergency that left her weak and in need of constant, lifesaving care from her care team.
READ MORE: Fat Bear Week 2023: This absolute unit blew the competition out of the water
"While Astra continued to live with her mother, Laerke was raised in human care and then spent several months sharing a habitat with Jebbie, an orphaned grizzly bear. Earlier this spring, Astra and Laerke were successfully reintroduced and are now inseparable," the zoo said. 
"Both bears are smart, high-energy bears who love to splash, pounce and play together in the water," said Point Defiance Zoo assistant curator Sheriden Ploof. "Astra is confident, independent and inquisitive while Laerke is more cautious and gentle."