Planet Fitness invites high schoolers to work out for free with summer pass program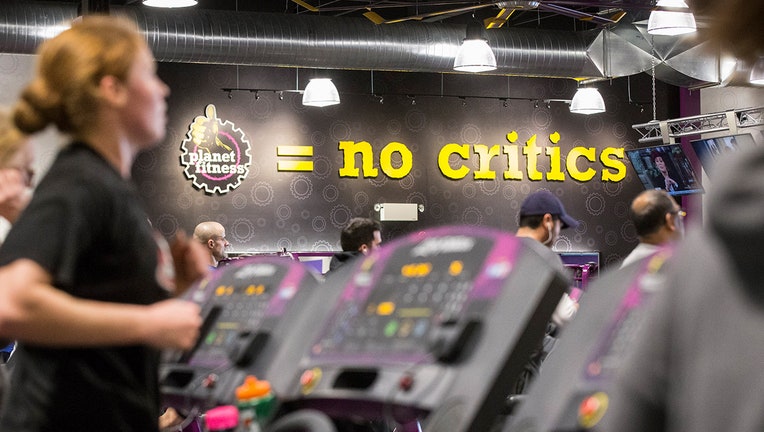 article
HAMPTON, N.H. - Planet Fitness has announced the return of its High School Summer Pass program, which invites high school students to work out for free at any of its locations in the United States.
The pass, which is available starting May 15 and during mental health awareness month, will allow teens the opportunity to "prioritize their mental and physical wellness goals" during a critical time when school is out and academic and extracurricular programs such as gym class and after-school activities are in recess.
"In its third year, High School Summer Pass continues to offer high schoolers a way to stay active during the summer months in a fun, safe, and judgment-free environment," a company press release said Monday. 
Last year, the program motivated 3.5 million high school-aged students to prioritize their health and complete 17 million workouts at Planet Fitness over a three-and-a-half-month period, the company shared. 
"Research shows that teens are struggling with overall wellness, and this is one of the many reasons why the High School Summer Pass program is so important," said Chris Rondeau, the chief executive officer at Planet Fitness. "Having joined the gym for the first time when I was 16, I know firsthand the benefits exercise has had on my life, so we look forward to helping teens create lifelong habits in the Judgement Free Zone this summer."
All High School Summer Pass participants will have access to free fitness training from in-club certified trainers and free workouts designed specifically for high schoolers in the free Planet Fitness App.
Teens under the age of 18 must register with a parent or guardian online or in-club. The summer pass will be available through August 31. 
RELATED: Shaquille O'Neal helps Michigan teen with size 23 shoes find the perfect fit
All participants who sign up are also encouraged to enter the Planet Fitness High School Summer Pass Contest, which will award 10 lucky teens with $10,000 individual academic scholarships via a TikTok video submission contest. To enter, teens are asked to post a TikTok video tagging @planetfitness using the hashtags #contest and #HSSP23US that describes their High School Summer Pass experience.
Additionally, the top 10 schools on the leaderboard will each receive $10,000! These scholarships can be used to fund athletic equipment, field renovations, physical fitness classes and health and wellness initiatives.
According to the World Health Organization (WHO), youth up to 17 years of age should get a recommended average of at least 60 minutes per day of moderate to vigorous intensity physical activity to boost their physical and mental health.
Planet Fitness had approximately 17 million members and more than 2,400 stores in 50 states, the District of Columbia, Puerto Rico, Canada, Panama, Mexico and Australia. 
This story was reported from Los Angeles.