Pair charged with playing Hitler speech on train's intercom in Austria
BERLIN (AP) - Two people were charged in Austria for allegedly playing speeches by Adolf Hitler via the loudspeaker system of a train running from Bregenz to Vienna, Austrian news agency APA reported Monday.
The two suspects, who were not identified, also blasted the "Heil Hitler" Nazi salute via the train's intercom several times on Sunday. The authorities tracked them down by analyzing video from the train cameras. Spreading Nazi propaganda is a criminal offense in Austria.
The two are also suspected of responsibility for two other incidents last week on trains running from St. Poelten to Vienna, in which recordings were played over the train intercom. It was not clear if those recordings also had a Nazi connotation.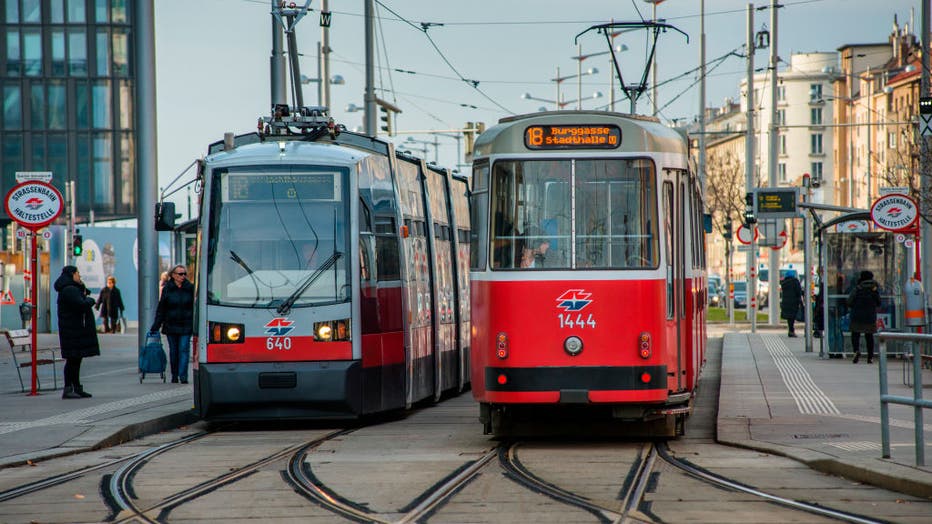 Trams on Wiedner GŸrtel near Hauptbahnhof, Vienna, Austria. (Photo by: Education Images/Universal Images Group via Getty Images)
The suspects are believed to have opened the train conductors' intercom cabins with a key all train employees own, and then played the recordings, APA reported.