No, Spirit Airlines wasn't using duct tape in online video. It was FAA-approved speed tape.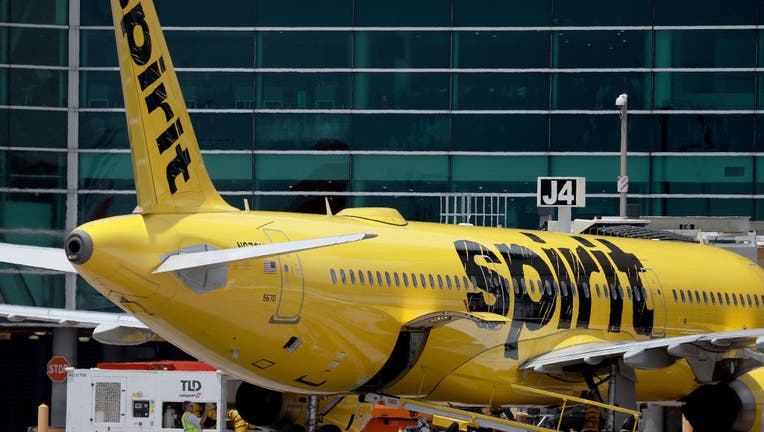 article
Spirit Airlines is once again correcting misinformation after resurfaced, online video showed a worker using tape on the wing of an aircraft. 
Many people on social media suspected that the worker was using duct tape and criticized the airline. 
Spirit Airlines confirmed to FOX Television Stations that the worker was using speed tape, and the video is actually two years old. 
The tape, which is made from aluminum, is used for temporary, minor repairs on aircrafts, according to the Federal Aviation Administration.
A spokesperson also said that the discussion around and explanation of using speed tape seem to pop up every few years.
RELATED: Spirit Airlines bringing in 4,000 pilots, flight attendants, other team members this year
The viral video was posted on TikTok and showed the worker doing maintenance work to the aircraft's left wing while sitting on the tarmac. 
Passengers were inside the cabin watching the process, and one decided to film it with some commentary. 
"The reason why I don't fly with Spirit," the TikToker said. "I don't care if it is aviation airplane tape or nothing, the fact that you have to tape the plane together and then you doing it while people are on the flight like we cannot see you."
"That's the reason why I will not fly with Spirit, now Southwest I'll do, but Spirit no sir," she continued. "After a while, they're going to need a fresh new roll of tape, their tapes gonna lose all its stickiness, you flying all around the world and you got tape holding it together. Don't even worry about it, I won't be booking with you."
Many users in fact corrected her that speed tape was being used, and every airline has a roll of the very expensive item. 
"We reached out to our Engineering team, and they confirmed that this is speed tape, and is safe and commonly used throughout the aviation industry," Michael Lopardi, a spokesperson for Spirit Airlines, said in an email to the Associated Press. "The use of speed tape is authorized by the aircraft manufacturer and our Engineering team, and meets all requirements for use set forth by the Federal Aviation Administration."
In a statement to the Associated Press, the FAA concurred that the tape is used "for temporary, minor repairs to nonstructural aircraft components."
The Associated Press contributed to this report. This story was reported from Los Angeles.