Netflix's 'Stranger Things' the most-streamed show in 2022, Nielsen says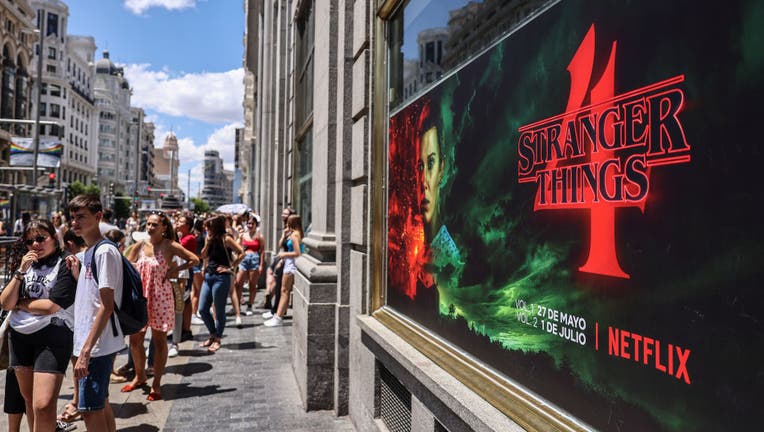 article
The numbers are in and Netflix's "Stranger Things" was the top-streamed show in 2022, according to Nielsen ratings. 
Nielsen said the sci-fi drama pulled in 52 billion viewing minutes in overall programming.  "NCIS" came in second with 38.1 billion viewing minutes. "Cocomelon" came in third with 37.8 billion minutes. 
"In total, Americans streamed more than 19.4 million years of content last year, up 27% from about 15 million years in 2021," Nielsen said in a press release. 
RELATED: Watch: SNL slams Southwest Airlines over holiday chaos
"Stranger Things" reverberated through the cultural zeitgeist when it debuted in 2016 and turned then-12-year-old Millie Bobby Brown into a global star. The show is set around the fictional town of Hawkins, Indiana, in the 1980s where residents battle with an alternate dimension known as "Upside Down."
The fourth season concluded with the final two episodes in 2022, briefly crashing the Netflix app as fans rushed to view it. 
There is a confirmed Season five of "Stranger Things," although no release date has been confirmed. Season five will be the final season.
The Associated Press and FOX Business contributed to this report. This story was reported from Los Angeles.