CDC warns mpox resurgence possible amid rise in cases
Clusters of mpox cases around the U.S. have health agencies warning that spring and summer could lead to a resurgence of the disease as people gather at festivals and other events.
Last week, the World Health Organization said the global outbreak of mpox (formerly known as monkeypox) is no longer an international emergency after a dramatic drop in cases in recent months. But this week, the U.S. Centers for Disease Control and Prevention said it was investigating a surge in cases around the country, including Chicago.
From April 17 through May 5, there were 12 confirmed mpox cases in the Chicago area, all of them among symptomatic men. Nine of the men had been vaccinated for mpox.
READ MORE: WHO: Stop using sugar substitutes for weight loss
"Although vaccine-induced immunity is not complete, vaccination continues to be one of the most important prevention measures," the CDC said. "CDC expects new cases among previously vaccinated people to occur, but people who have completed their two-dose JYNNEOS vaccine series may experience less severe symptoms than those who have not."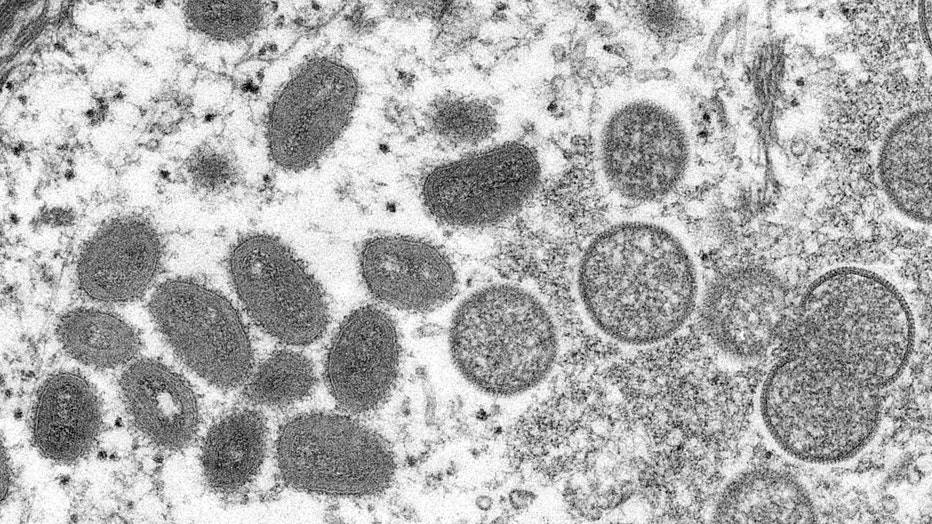 This electron microscopic (EM) image depicts monkeypox virus particles, (Photo by: CDC/IMAGE POINT FR/BSIP/Universal Images Group via Getty Images)
Mpox has been established in parts of central and west Africa for decades, where people are mainly infected by animals like wild rodents. But the disease wasn't known to spark big outbreaks beyond the continent or to spread easily among people until last May, when dozens of epidemics emerged in Europe, North America and elsewhere.
Scientists ultimately concluded that the unprecedented outbreak was tied to sex among gay and bisexual men at raves in Spain and Belgium, marking a significant departure from the mpox's typical pattern of spread in Africa, where outbreaks haven't spilled across borders.
READ MORE: Eating a healthy diet equivalent to 4,000 more steps a day, study finds
Shortly after Tedros classified monkeypox as a global emergency last year, the epidemics in Europe and North America declined, and there were no signs of widespread transmission beyond men who were gay, bisexual or had sex with other men. European health authorities said that 98% of mpox patients are men and of those, 96% are men who have sex with men.
Mpox most often causes symptoms including a rash, fever, headache, muscle pain and swollen lymph nodes. The skin lesions can last up to a month and the disease is spread via close physical contact with an infected patient or their clothing or bedsheets. Most people don't need medical treatment to recover.
The U.S. has reported the biggest outbreak, with more than 30,000 cases. Scientists have previously warned mpox could become entrenched as a new sexually transmitted disease, as authorities said its spread could continue indefinitely in certain populations.
The Associated Press contributed to this report.