These are the most popular pet names of 2023, according to Rover
From pop culture mania to millennial nostalgia to boozy brunch, this year's most popular pet names cover a vast spread of current trends, according to America's top pet care app.
Rover released its most popular pet names of 2023 on Wednesday, drawing from millions of pet names submitted by pet parents on the Rover app.
"A lot happened in 2023 and the names we lovingly chose for our pets reflect the most memorable moments … this year's list suggests we're all after a little extra comfort right now," Kate Jaffe, trend expert at Rover, said in a press release.
READ MORE: You can adopt a dog for free thanks to Pedigree's first 'Shelter Sunday' program
If you named your dog or cat after the Kelce brother craze, you're not alone. Kelce has emerged as the top-trending dog name in the U.S. (up 135%), inspired by the NFL's Kelce brothers – and the highly publicized romance between Chiefs tight end Travis Kelce and pop superstar Taylor Swift.
Here's a breakdown of the hottest pet names of 2023.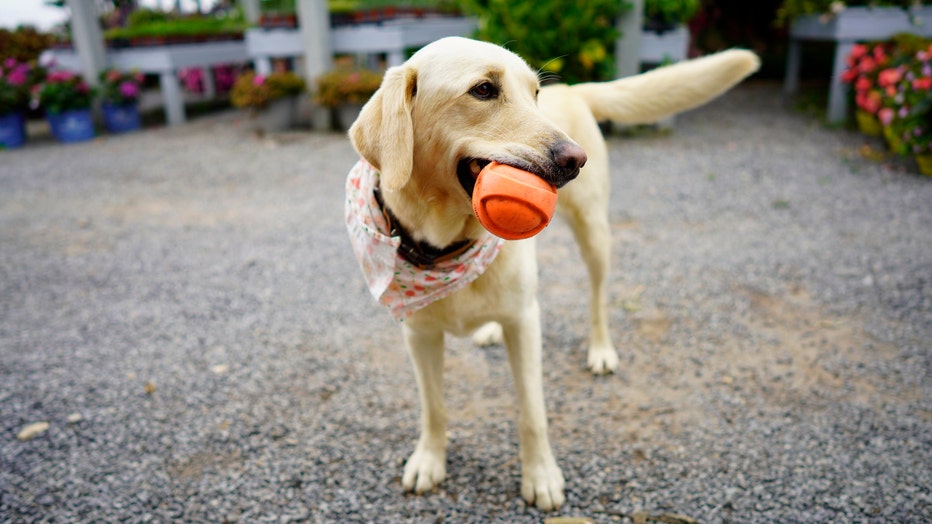 Sage, a four-year-old Labrador/Golden retriever mix. Sage didnt make Rovers 2023 list of trending pet names (Photo by Chris Ware/Newsday RM via Getty Images)
Most popular pet names of 2023
This year's No. 1 most popular male dog name is Charlie,according to Rover, surpassing Max for the first time in 11 years.
READ MORE: Animal rescue seeks info on puppy abandoned by Southwest counter at Indianapolis International Airport
Luna is the top name for female dogs and cats, and Oliver remains No. 1 for most popular male cat name.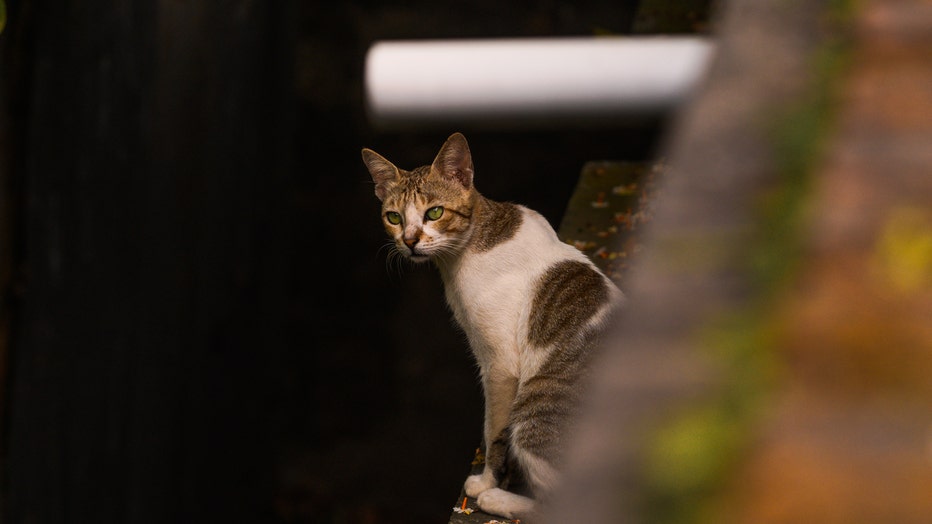 Oliver and Luna are the most popular boy and girl cat names in 2023, according to Rover (Photo by Soumyabrata Roy/NurPhoto via Getty Images)
Sports-inspired pet names of 2023
Kelce topped the list of sports-inspired pet names this year, but other sports had breakthrough seasons for pet names as well.
The U.S. Women's National Team sparked new trends in soccer-inspired pet names: Dunn (after Christine Dunn) was up 147%, while Megan and Rapinoe also saw a rise in popularity, as did Rapinoe's wife, WNBA legend Sue Bird.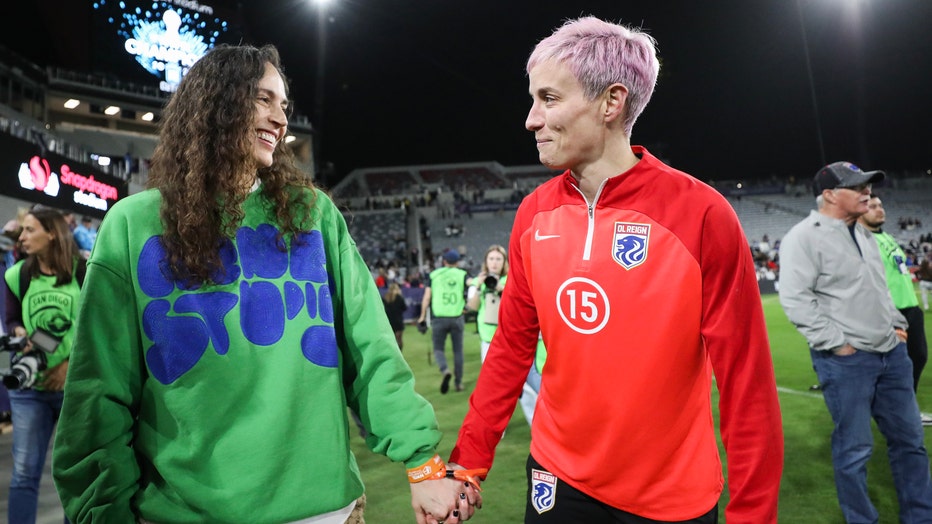 Megan Rapinoe #15 of OL Reign holds hands with Sue Bird after losing to NJ/NY Gotham FC in the 2023 NWSL Championship game at Snapdragon Stadium on November 11, 2023 in San Diego, California. (Photo by Meg Oliphant/Getty Images)
Women's basketball star Jewell Lloyd of the Seattle Storm has netted a 64% increase in dogs named Jewell.  
READ MORE: Cats actually have hundreds of facial expressions, study finds
Other trending sports-inspired names include:
Celtic (NBA; Boston, 364%)
Trae (Turner, MLB and Young, NBA, 222%)
Nikola (Jokic, NBA, 147%) 
Mariner (MLB; Seattle, 131%)
Eagle (NFL, Philadelphia, 114%)
Lamb (CeeDee, NFL, 109%)
Fields (Justin, NFL, 97%)
Music-inspired pet names of 2023
Taylor Swift topped the charts for music-inspired pet names following her Eras world tour.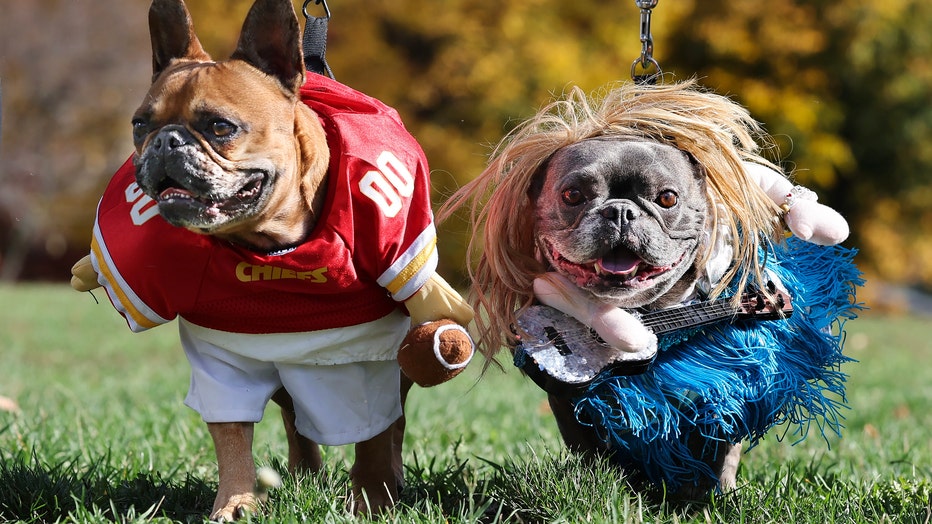 Taylor Swift and Travis Kelce played by French bulldogs (Richard Lautens/Toronto Star via Getty Images)
Taylor (21%) and Swift (133%) are trending up for cats, while Swiftie made the dog name list for the first time.
Cat names Este (110%) and Karma (31%), inspired by Taylor Swift songs, are also trending, Rover says. 
Movie and TV-inspired pet names of 2023
The hit streaming series "Wednesday" was a catalyst for trending pet names. Wednesday (up 92%) is the No. 2 trending dog name in America, and Wednesday Addams is up 297% for dog names.
Other trending names boosted by the series include Nevermore Academy student Enid (up 217%) and Thing, the "strangely charismatic" severed hand (up 197%).
WATCH: Russian figure skater recreates viral 'Wednesday Addams' dance
The names Gomez Addams and Morticia Addams appeared on the list for the first time.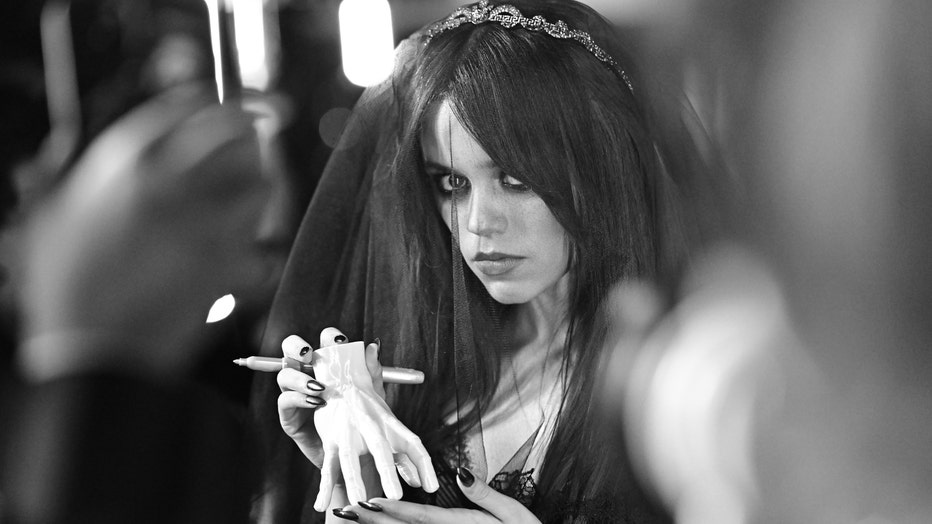 Jenna Ortega attends the world premiere of Netflix's "Wednesday" on November 16, 2022 in Los Angeles, California. (Photo by Charley Gallay/Getty Images for Netflix)
It's no surprise that the blockbuster "Barbie" movie, directed by Greta Gerwig, has inspired pet owners this year. The name Barbie is trending up 23% for cats, while Barb (for short) is up 93%.
Ken is trending up 79% for dogs and the dog name Mattel appeared on the list for the first time.
Other "Barbie" movie-inspired cat names on the list are Allan (up 43%) and Greta (up 18%).
Social media-inspired pet names of 2023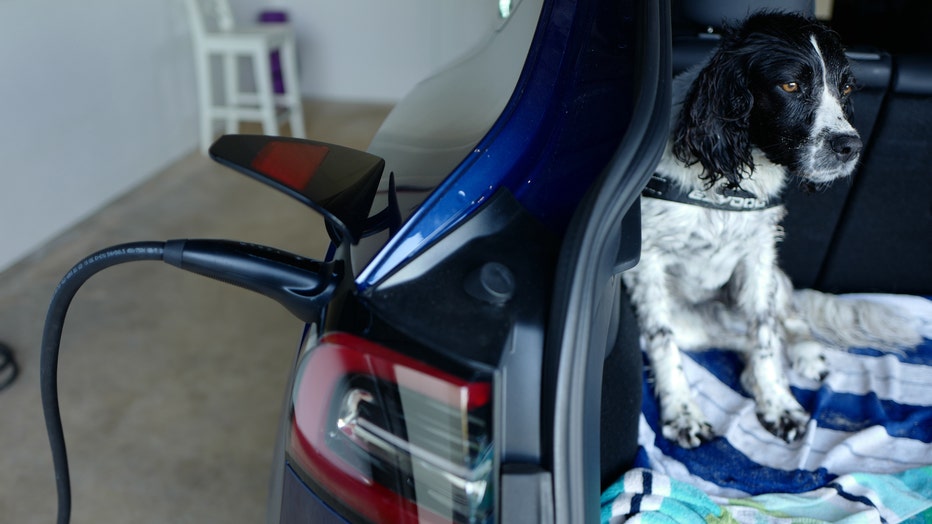 An English Springer Spaniel sits in a Tesla. (Getty Images)
If X will forever be Twitter in your heart, you could join the trend of naming your dog Twitter (up 247%). X formerly Twitter's owner, Elon Musk is also inspiring pet names. Elon is up 11% and Musk is up 47%.
READ MORE: Elon Musk at Twitter: 1 year later, X struggles with misinformation, usage decline
Threads, the newest social media site from Meta, appeared on the list for the first time, and AI, short for artificial intelligence, is trending up for pet names, too .
Food and drink-inspired pet names of 2023
The name Beer is trending up by 330% for dogs in 2023, but the biggest win in food and drink is Prosecco, up 793% for cat names.
Other food-related dog names on the trends list include Green Bean (217%), Cheerios (198%), S'More (157%) and Tiramisu (122%).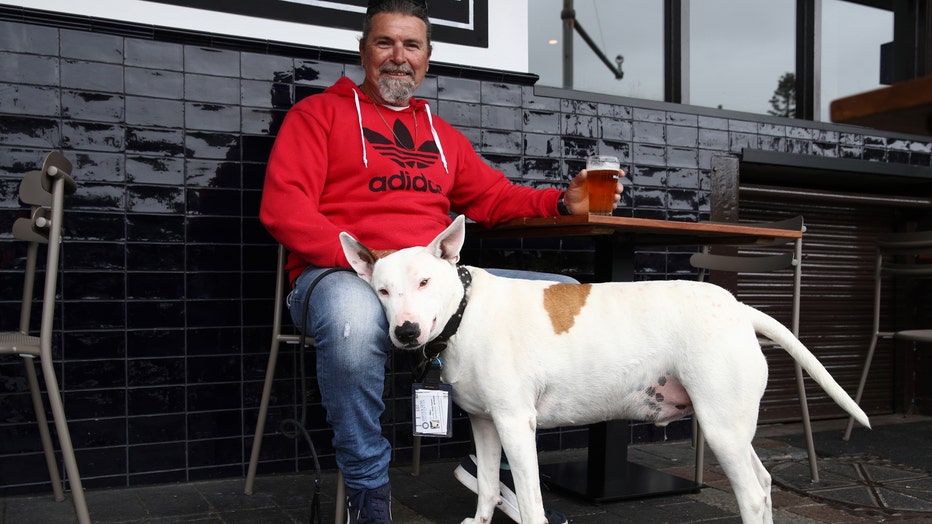 Scott Pearson enjoys a beer beside his dog (Photo by Don Arnold/Getty Images)
Rover says these names get honorable mentions: Gogurt, Pop-Tart, Cornichon, Pudding Pop, Pupsi, Sojuu, Bubble Gum, Breadcrumb, Chili Cheese, Chocoflan, Eggsy Benedict and Everything Bagel.
Other new food-inspired cat names in 2023 include Maple Syrup, Pastrami, Calzone, Burrata, Boursin and Provolone.
'90s-inspired pet names of 2023
What's old is new again for some pet names: Alanis, inspired by Alanis Morisette, is up 547%, while Drew Barrymore is trending high too.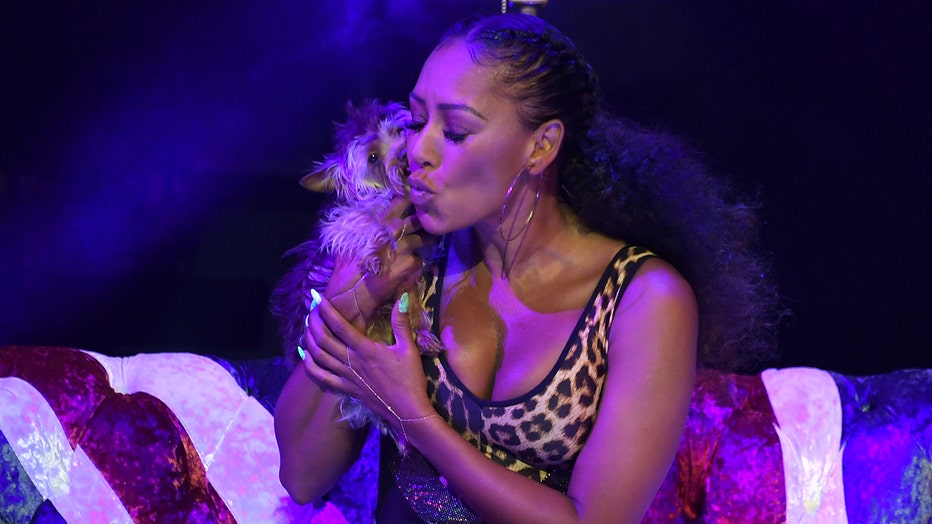 Spice Girl Mel B speaks on stage with dog Cookie during "A Brutally Honest Evening With Mel B" in support of Women's Aid at The Savoy Theatre on September 1, 2019 in London, England. (Photo by David M. Benett/Dave Benett/Getty Images)
In a nod to the Spice Girls, Ginger Spice is trending up 47%, and Spice Girl is new to the list this year.
Rover also found dogs named Leonardo Dogcaprio, Shania Twain, Richard Gere, Fergie, Shakira, and Avril.
WATCH: Cat named Loki photobombs marriage proposal
The nostalgia trip extends beyond movies and music, as the name Furby is also up 27%.
Click here to see the full report and which pet names are trending in your city (scroll to the bottom for by-city lists).