MLB to test pitch timer, other big rule changes at spring training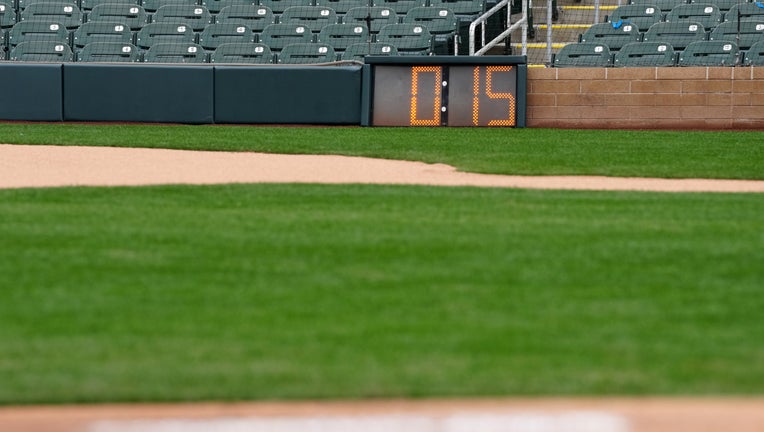 article
Spring training games might be a little ugly this year, particularly during the first few weeks.
For Major League Baseball, that's a feature, not a bug.
The Grapefruit and Cactus League games in Florida and Arizona over the next month will be used as a petri dish for the sport's rule changes, including a pitch clock, bigger bases and limits to infield shifts. The idea is that the worst kinks will be worked out before opening day on March 30.
Though there's multiple innovations, one stands above the rest.
"The pitch timer is — by far — the biggest change that's coming this season," MLB executive vice president Morgan Sword said Tuesday. "Frankly, it's probably the biggest change that's been made to baseball in most of our lifetimes."
The pitch clock has been tested for a few years at the minor league level. Pitchers will have 15 seconds to deliver their pitch with no runners on base and 20 seconds when runners are on base. There will be 30 seconds between batters and 2 minutes, 15 seconds between innings.
READ MORE: Derek Jeter joins FOX Sports MLB broadcast team for 2023 season
MLB games averaged 3 hours, 4 minutes last season following the introduction of the PitchCom electronic device to signal pitches, down from a record 3:10 in 2021. Sword said MLB's research indicates fans prefer games that are around 2:30.
The pitch clock's effect on minor league games in 2022 was substantial. Games that used the clock were, on average, 25 minutes shorter than those that did not.
"Fans want a crisper pace," Sword said.
Sword said umpires will be watching for more balks when runners are on base. Some pitchers — particularly relievers — have funky idiosyncrasies in their deliveries and never come to a complete stop before delivering a pitch. That's technically a balk, but umpires usually let those tics slide.
A complete stop with no movement becomes more significant because the pitch clock operator turns off the clock once the pitcher's motion toward the plate begins.
Balks rose to 924 during a 1988 crackdown from 356 the previous year, then declined to 407 in 1989 and 288 in 1990. The total has been under 200 annually since 1989 and was 122 last year.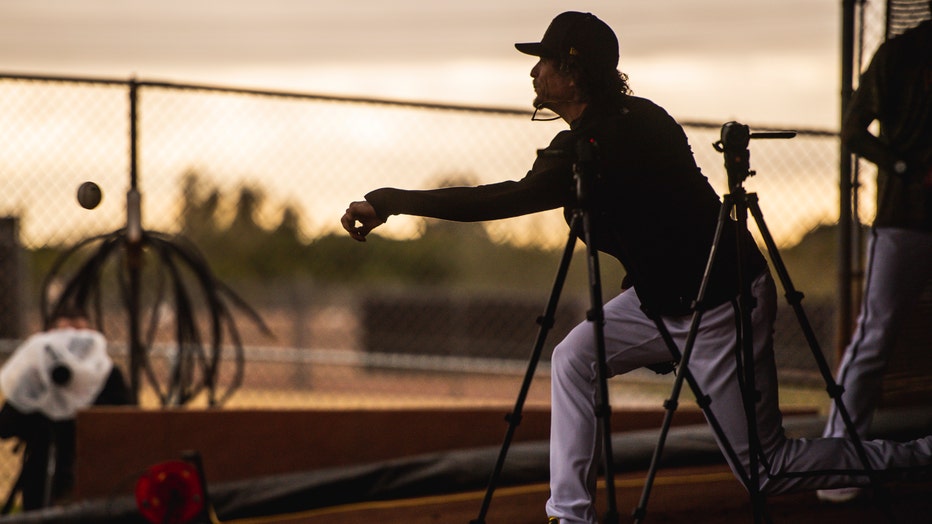 Tim Hill #25 of the San Diego Padres throws during the daily workout at the Peoria Sports Complex on February 14, 2023 in Peoria, Arizona. (Photo by Matt Thomas/San Diego Padres/Getty Images)
Sword said many MLB players who spent time in the minors during 2022 grew to appreciate the clock, even though there was an adjustment period. He said most players needed a few weeks to a month to get used to the changes, which is about the length of spring training's game schedule.
Sword said the rule changes will be "full go" from the first day of spring training. That might lead to some irritated players and awkward moments during late February's spring training games.
Former big league pitcher Joe Martinez, who is MLB's vice president for on-field strategy, demonstrated some of the logistics on Tuesday at Talking Stick Field, spring training home of the Arizona Diamondbacks and Colorado Rockies.
READ MORE: Chicago White Sox closer Liam Hendriks says he has non-Hodgkins lymphoma cancer
He also detailed some of the technology that will be used to make the new pitch clock system happen, including buzzers for umpires, which vibrate when a pitcher has run out of time.
Here are some other updates as MLB camps get going in Florida and Arizona.
__ MLB said it's looking forward to a season without COVID-19 as a main concern. The past three seasons have at least been partially affected by the virus, which shut down spring training during March 2020.
No fans were allowed to attend games during the shortened 2020 regular season and attendance was severely curtailed at many parks through much of 2021, when the average crowd was 18,901. Last year's average of 26,843 was down 5.3% from 2019's 28,339.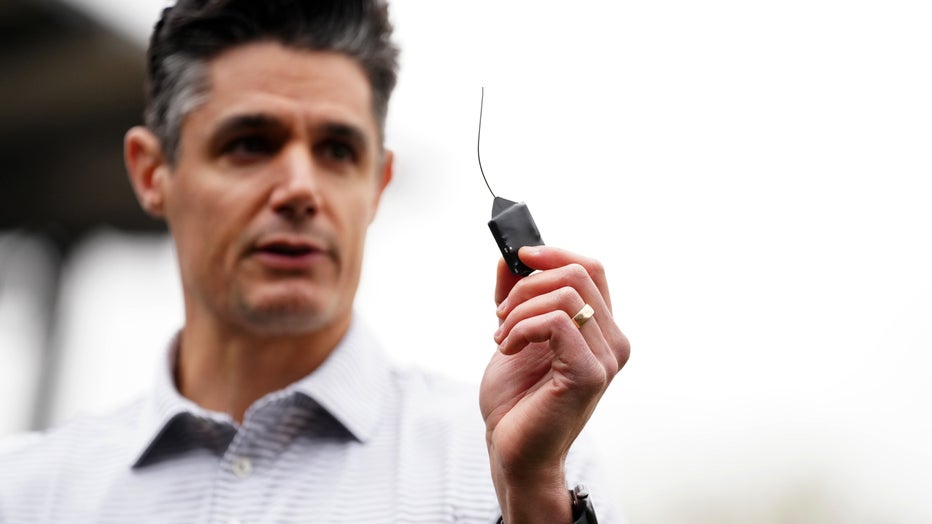 Joe Martinez, MLB Vice President of On Field Strategy, shows the ClockCom device worn by umpires during the On-Field Rules Demonstration at Salt River Fields in Scottsdale on Tuesday, February 14, 2023 in Scottsdale, Arizona. (Photo by Daniel Shirey/
MLB said it was encouraged by a few trends toward the end of 2022. In September, attendance numbers were the highest they had been since 2014.
"We feel like we've got a lot of momentum," said Chris Marinak, MLB's chief operations and strategy officer.
__ MLB introduced balanced schedule for its 162-game regular season schedule that focuses less on division rivals and more on making sure all teams play against each other every season.
READ MORE: Dodgers cut ties with Trevor Bauer after being reinstated from suspension
Teams will play their division rivals 13 times this season as opposed to 19 times under the unbalanced schedule that had been used since 2001. Most of those division games are being shifted to the interleague schedule, which pits teams from the National League against the American League.
"It brings more teams and more players to more markets," Marinak said.