Missing Utah man's body found in Puerto Rico amid dangerous beach conditions
SAN JUAN, Puerto Rico - The body of a missing Utah man was found Friday in Puerto Rico. 
The U.S. Coast Guard said 52-year-old Ben Kerbs, was found unresponsive by a lifeguard from the 'Balneario' beach in Fajardo. 
Kerbs was last seen alive by his wife as he was paddling out from Playa Escondida (Hidden Beach) in Fajardo. 
She reported him missing Thursday. 
RELATED: Coast Guard searches for missing fishing vessel and crew off Georgia coast
Authorities said on Thursday afternoon, two lifeguards attempted to rescue Kerbs, but they were overcome by dangerous sea conditions. The lifeguards reported that they found Kerbs' body laying face down and unresponsive in the water.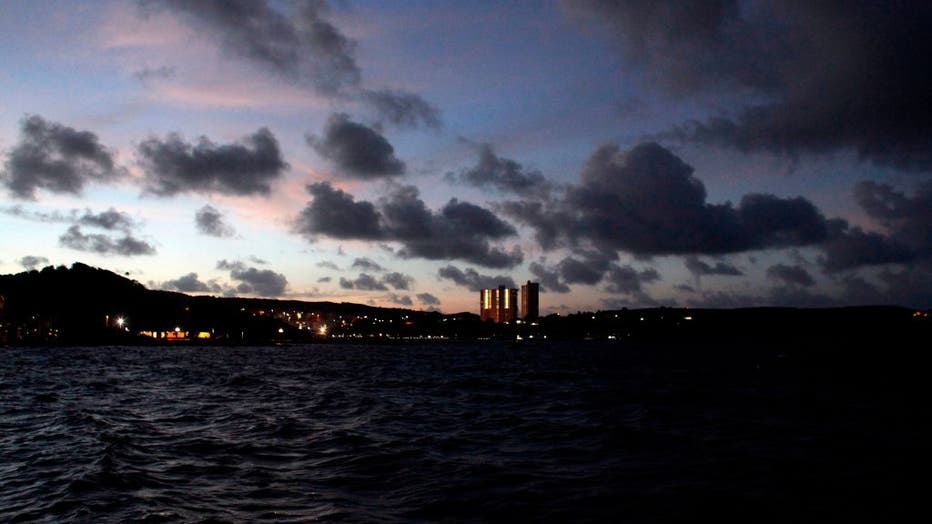 The sun sets over the mountains in Fajardo on September 5, 2017. Photo credit should read RICARDO ARDUENGO/AFP via Getty Images)
"We extend our most heartfelt condolences to the family and loved ones of Ben Kerbs, may they find hope and strength during this most difficult time," Capt. José E. Díaz, commander of Coast Guard Sector San Juan, said in a news release. "I caution anyone going to the beach this weekend that there are life threatening rip currents throughout the eastern and northern coasts of Puerto Rico and the U.S. Virgin Islands. Water conditions are dangerous even for even the strongest of swimmers and surfers. Most beaches on the island do not have lifeguards, it is crucial people maintain situational awareness and notify authorities when you see signs of trouble, this could save a life." 
RELATED: Body found in Puerto Rico river amid search for missing Indianapolis teacher
"Our deepest condolences to the family of Ben Kerbs," Nino Correa, commissioner of the Puerto Rico Emergency Management Bureau, also said. "Our rescue teams from PREMB, state, municipal and federal authorities worked hard and as a team to find and recover his body.  In cases like this, we do not rest until we can save the life of the person in need or find the body to bring closure to the family involved. Also, we remind people that there is a high risk of dangerous rip currents so no one should visit our beaches, at least until Sunday." 
This story was reported from Los Angeles.