Matthew Perry repeatedly said helping people with sobriety mattered more to him than 'Friends'
Actor Matthew Perry, who was well-known for his role as Chandler Bing on "Friends," has said over the years that he'd like to be remembered most for the way he was able to help people with their sobriety. 
"The best thing about me now, is I can help people if they ask me to," he said during a conversation in 2022 with podcaster Tom Power.
The actor was found dead in a hot tub over the weekend at his Los Angeles home at the age of 54. An investigation into how Perry died is ongoing, and it may take weeks before his cause of death is determined.
RELATED: Matthew Perry, star of 'Friends,' dies after apparent drowning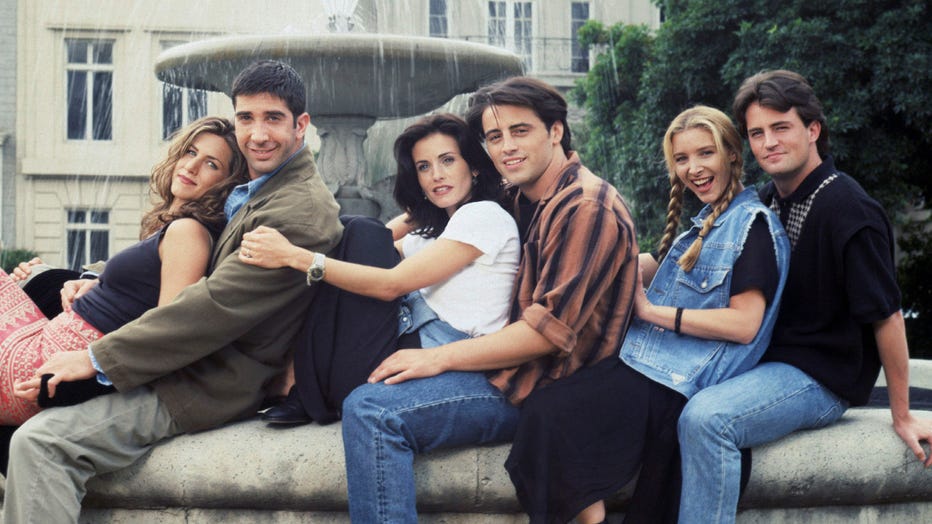 "Friends" Season 1. (Photo by Reisig & Taylor/NBCU Photo Bank/NBCUniversal via Getty Images)
Perry's 10 seasons on "Friends" made him one of Hollywood's most recognizable actors. But Perry, who has been candid about his lifelong struggle with addiction, maintained that fame was not what fulfilled him most or what he wished to be remembered for. 
"The best thing about me bar none, is if somebody comes up to me and says, 'I can't stop drinking, can you help me?' I can say yes and follow up and do it. That's the best thing. And I've said this for a long time, when I die, I don't want "Friends" to be the first thing that's mentioned. I want that (that I can help people) to be the first thing that's mentioned, and I'm going to live the rest of my life proving that." 
Perry wrote his bestselling memoir "Friends, Lovers, and the Big Terrible Thing" as a way to help people, he had said. He also co-operated a sober living facility in Malibu for several years, which he sold in 2015. That year he also won the Phoenix Rising Award from Phoenix House, which celebrates young people overcoming addiction to positively influence their communities. 
"I'm an award-winning alcoholic, I guess," he reportedly quipped at the time.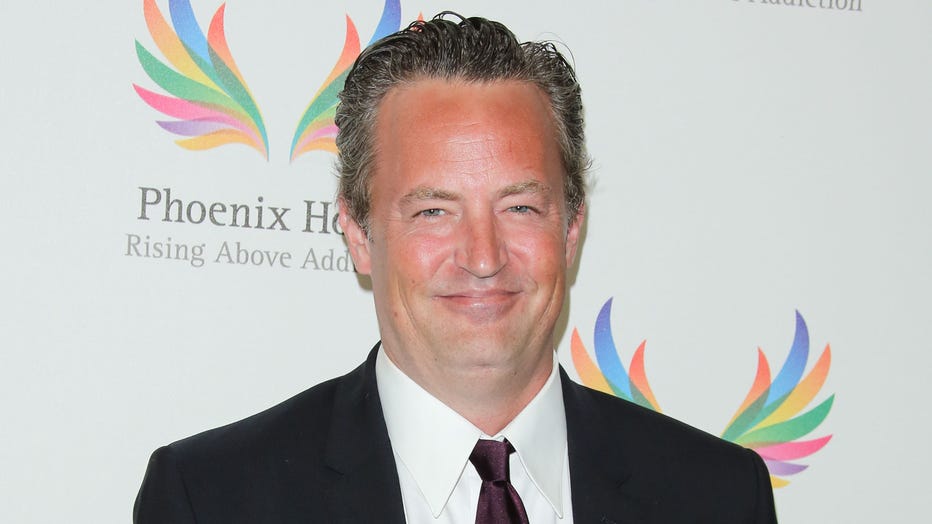 Actor Matthew Perry attends the Phoenix House 12th annual "Triumph For Teens Awards" gala at Montage Beverly Hills on June 15, 2015 in Beverly Hills, California. (Photo by Paul Archuleta/FilmMagic)
But Perry's honesty and vulnerability over the years proved to help those who are struggling with addiction. 
In the same conversation with Power, which has resurfaced nearly a year later in the wake of Perry's untimely death, Perry said he'd heard from multiple people who have read his book and then checked themselves into treatment. 
Perry recalled emotional difficulties writing the book, but knew it'd be worth it to help others. 
"No matter how much far down the scale I've gone, I'll be able to help someone who's gone that far down too. So I kept going," he said. 
RELATED: Matthew Perry: Hollywood reacts to death of 'Friends' star
"(Addiction) took over decades of my life. And I pray to you, if you worry that you're having this problem, or you know somebody that is, raise your hand, find somebody who's smarter than you about this, and talk to them and be honest about it. Because the secrets are what kill us." 
Perry gave this advice for someone who is seeking sobriety:
"Don't keep it a secret. Raise your hand and say you're suffering, you're drinking, and you can't stop. And then it's like the disease goes, 'Well, if you're going to tell somebody about it, I'll go away for a while.' But it'll come back."
"And, when you start going to AA meetings, don't leave an AA meeting until you know which one is next. That's my big hint in AA."
When asked by a fan what he'd like to be remembered as, he said, "I would like to be remembered as somebody who lived well, loved well, was a seeker, and his paramount thing is that he wants to help people."
This story was reported from Detroit.