Video shows man propose mid-flight with the help of fellow passengers: 'I just went with it'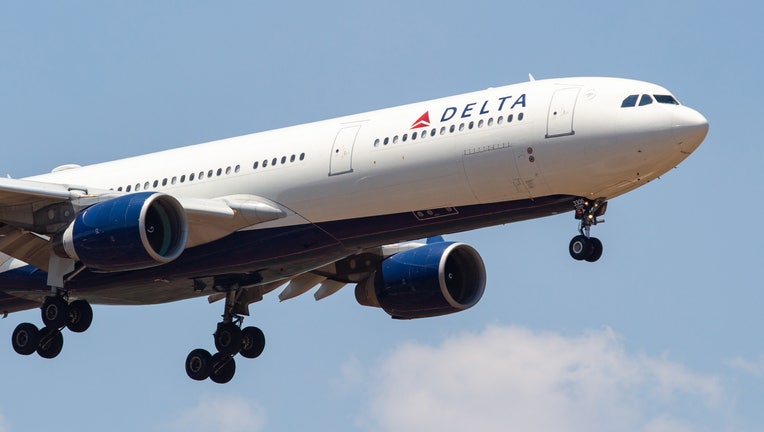 article
When Darian Brinkley boarded a flight from Atlanta to Cancun, Mexico, last week, he didn't expect to be engaged by the time the plane landed.
But thanks to a spur-of-the-moment idea – and a lot of help from his fellow passengers – Brinkley pulled off a sweet surprise from 30,000 feet up.
Brinkley told FOX TV Stations he had planned on proposing to his now fiancée, flight attendant Minita Tanner, in Cancun, but after talking about the proposal with some women seated near him, "I just went with it because it felt right." Tanner was seated in a separate row, he said.
READ MORE: Couple gets married on flight to Vegas: 'Any turbulence, I want to weather it with you'
Before he could pop the question, Brinkley said they had to get the flight attendants and pilots on board. Once that happened, the flight attendants planned to ask Tanner to get up and help them with something on the plane, but before they could, Tanner got up to use the restroom.
When she stepped out of the plane's bathroom, Brinkley was down on one knee, with passengers holding "Will You Marry Me?" signs behind him.
"We had to improvise, but we made it work," Brinkley said.
Tanner said yes immediately before breaking down in tears as the whole plane cheered.
READ MORE: Scenic island takes unusual step to ensure vacationers 'unplug' this summer
"To this day she is in shock," Brinkley said. "Not only is she shocked about the proposal, but the amount of attention it got. She feels like a princess. I'm just happy for the national attention she's receiving from everyone."
Tanner shared the video on her Facebook page with the caption: "Feeling loved 30k feet in the sky."