Man accused of robbing store with Nintendo 'Duck Hunt' pistol, deputies say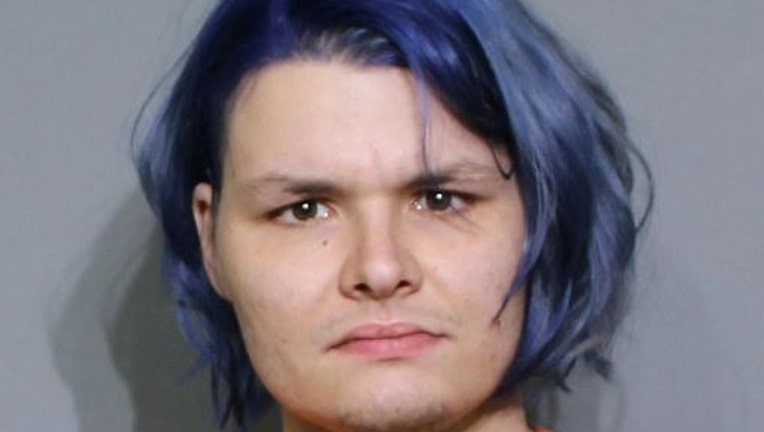 article
YORK COUNTY, S.C. - A man in South Carolina is accused of robbing a store with a gun-shaped controller from the 1980s Nintendo game "Duck Hunt," authorities said.
David Joseph Dalesandro, 25, was arrested following the reported incident at a Kwik Stop convenience store in the small town of Sharon, located about 45 miles southwest of Charlotte, according to the York County Sheriff's Office.
Dalesandro is accused of walking into the store around 5:45 p.m. Tuesday wearing a mask, wig, hoodie sweatshirt, and carrying the spray-painted Nintendo game pistol, the sheriff's office said. 
The suspect "showed the clerk the fake gun in the waistband of his pants, and then demanded money from the cash register," the sheriff's office said.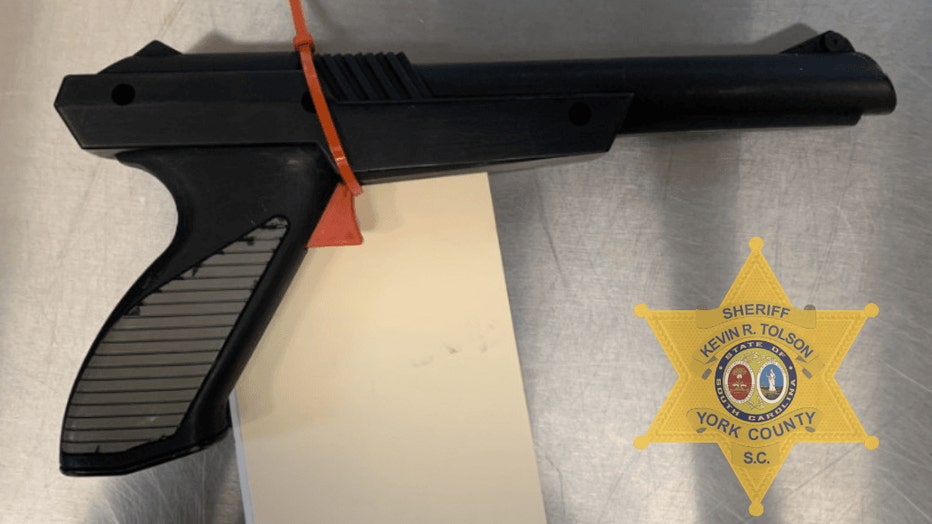 The spray-painted Nintendo game pistol used in the robbery, authorities say (Credit: York County Sheriffs Office)
Roughly $300 was taken from the register.
Dalesandro was located in a Dollar General store parking lot down the street with the Duck Hunt pistol in his pants, authorities said. 
He was arrested and booked into the York County Detention Center.
Duck Hunt, first released in the 1980s for the Nintendo Entertainment System (NES), involves shooting virtual ducks that the player's "faithful dog" flushes out, according to Nintendo's Fandom website. Players use the game pistol, called an NES Zapper, to point at the television set and "shoot" targets in the game.
RELATED: School district presses charges after students cemented toilets in 'senior prank'
This story was reported from Cincinnati.