MacKenzie Scott gave 24 nonprofits $146 million in the first half of 2023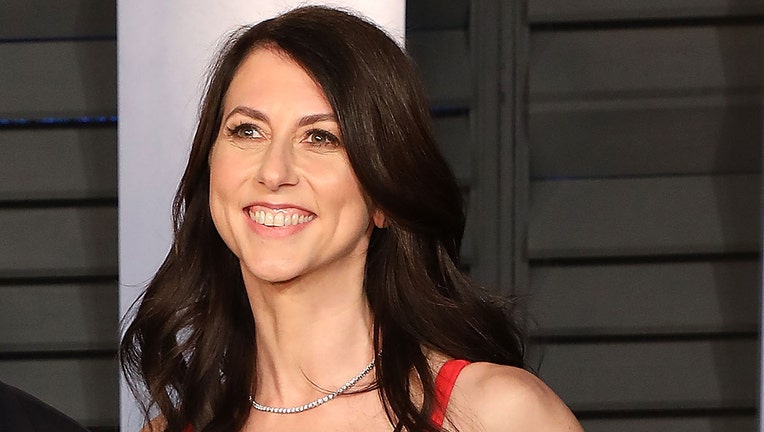 article
MacKenzie Scott's quest to give the bulk of her wealth to charity continues.
So far this year, 24 nonprofits have announced they've received unrestricted donations from Scott through her Yield Giving fund, according to a Chronicle of Philanthropy tally. The gifts total $146 million and range from $1 million to $15 million. Nearly half went to charities focused on early-childhood education and early-childhood development. Scott has now given more than $14.1 billion to at least 1,621 charities since 2020.
To encourage people to focus on the charities rather than on her, Scott has stopped announcing her donations as she had in the past. Now she leaves it up to the charities to decide whether to publicize her gifts. Given the scale of her giving in previous years, it is likely the 24 announced contributions represent only a portion of what she has actually donated so far this year.
Charity leaders say they appreciate Scott's decision to let nonprofits choose whether to publicize the gifts because it lets them decide what's best for the organization.
RELATED: MacKenzie Scott launches new 'open call' to donate $250 million to nonprofits
"It was in our best interest to announce this donation and to share the victory with our peers in the movement," says Sean McCarthy, who manages donor relations at the National Housing Trust. The affordable housing group landed a $10 million gift from Scott last month, its largest donation to date. "We view this gift as a vote of confidence."
Still, there were pros and cons to consider. Trust officials wanted to announce the gift to show that a high profile philanthropist like Scott has faith in the trust's mission and its ability to manage a gift of that size.
They discussed the potential downsides to publicizing it, too, such as concerns that other donors would think Scott's gift provided the trust with all it needs to carry out its mission.
"The reality is that this is a very large problem that we're trying to solve. There's a shortage of over 7 million affordable homes here in the United States alone, and so when we decided to publish this, we wanted to ensure that we weren't sharing that we now have all the resources we need to pursue our mission," McCarthy says. "We're still in need of support from a variety of sources."
Patricia Lozano, executive director of Early Edge California, an early-childhood education advocacy group, had similar reasons for wanting to publicize the $3 million gift the organization received this summer.
"It was a win for Early Edge to be recognized, and it's the first time in our history that we got a gift of this size," Lozano says. "It was a recognition of our work and all our successes. Our work is very specifically around advocacy, so we thought it would be a good thing for us to show our funders and possible partners that we're trusted and recognized."
Scott launched Yield Giving's website in December to answer the nonprofit world's call for more transparency. The site names groups that received gifts and, in some cases, the amount they got. But it hasn't been updated since last year, so it's unclear exactly how many gifts she has made this year. That has left the philanthropy world wondering what to make of Scott's latest donations.
"Philanthropy as a whole would benefit from more knowledge about the organizations getting the grants and why they're getting them," says Joanne Florino, a Philanthropy Roundtable official who advises donors and foundations.
Debate about transparency and privacy in the philanthropy world is nothing new, says Katherina Rosqueta, who leads the University of Pennsylvania's Center for High Impact Philanthropy.
Some wealthy donors give anonymously because they want privacy and, like Scott, want people to focus on the work of the nonprofit they support. Others are willing to forgo some privacy because they know attaching their name to a large donation encourages their peers to support that charity.
Scott's case is unique because of the size of her wealth, currently estimated at roughly $37 billion, and because her fortune was generated by her stock in Amazon, one of the highest-profile companies in the world, Rosqueta says.
"There have always been wealthy people who have chosen to be quiet about their giving, who have chosen to give unrestricted gifts to grantees, who have trusted organizations," Rosqueta says. "But what we have with MacKenzie Scott is probably the highest-profile version of it, and because of the level of wealth she has, she is able to give at a scale and a pace that those who have adopted the same practices can't."
Rosqueta says Scott is just one of many high-profile philanthropists who have attempted over the years to shift attention to the organizations they support. While Scott's attempts to deflect attention haven't worked, Rosqueta says, they have generated a healthy debate about where attention should be directed.
"If you look at the media, if you look at institutions, the focus is on the wealthy individual and always has been," Rosqueta says. "It should be no surprise that a wealthy, very high-profile individual who is pushing back against that quite intentionally is making people concerned or feel uncomfortable because it is not the way things have been."
In March, Scott announced a $250 million open call to community-focused charities to apply to Yield Giving for grants and plans to give $1 million apiece to 250 charities. Previously, Scott gave only to organizations that she and her advisers selected and researched; the move marked the first time Scott has given nonprofits a chance to apply for grant money. More than 6,000 nonprofits have applied, and winners will be announced early next year.
Rosqueta and Florino say the open call shows Scott is broadening her giving practices, but Florino worries about the length of the grantmaking process.
"This looks like the kind of thing nonprofits complain about, that it takes a year from the time they submit their application until the time they get their money," Florino says. "I'm not criticizing it. I'm just saying it's a very big change, and I would love to see more about why certain organizations were selected and what kind of promise they saw in them."