Louisiana mom gives birth on her birthday for 2nd time: 'I am just as shocked as everyone else!'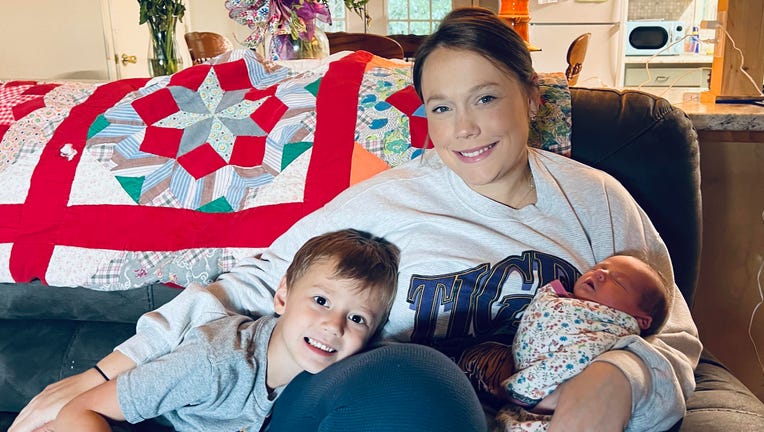 article
LEESVILLE, La. - What are the odds?! A Louisiana mother has given birth on her birthday for a second time, and it wasn't planned. 
29-year-old Libby McFarland was born on October 18.
She just gave birth to her daughter, Navy. In 2018, she gave birth on the same day to her middle child, Arrow. McFarland also has an older child, 9-year-old Isaiah. 
"I would say sharing a birthday with my children is special for sure," McFarland told FOX Television Stations. "Someone described us as bonded souls, and I'd absolutely agree."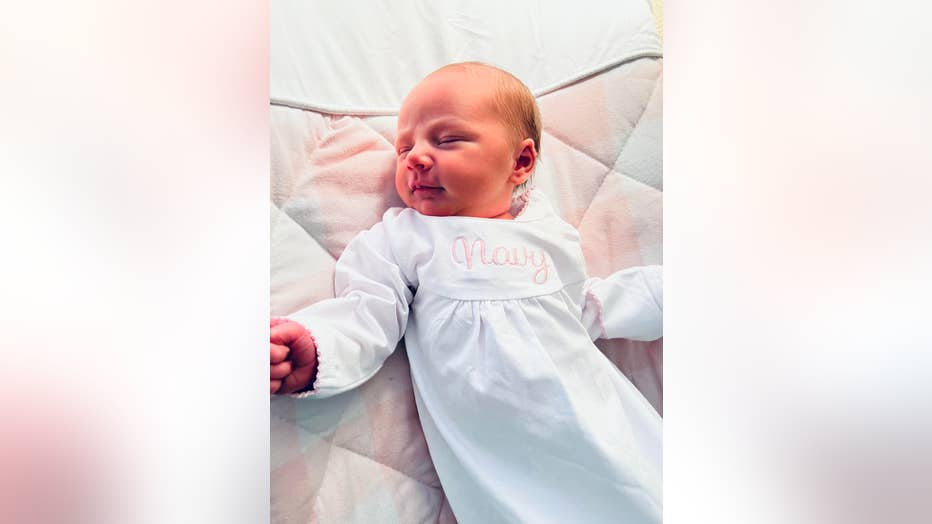 Navy Leger who has the same birthday as an older brother and their mother. (Credit: Libby McFarland)
McFarland said neither pregnancy were planned for October 18 and are pure coincidences. 
"My children were planned C-sections due to happen [on] October 24," she continued. "My blood pressure spiked the day before our birthdays for both, and they had to go forward with the births early."
RELATED: Parents donate late infant son's organs to save lives: 'We don't want nobody to feel this pain'
"I am just as shocked as everyone else!" she added. 
Ironically, sharing birthdays aren't uncommon in her family. She said her oldest son Isiah shares a birthday with his paternal grandmother and step-grandmother on June 19. 
Navy with her siblings.  (Libby McFarland)
As for future birthdays, McFarland said they will be a big splash, but they will celebrate together and "definitely spoil the kids rotten individually."
"Our future birthdays, we are planning to have a huge Halloween party every year!" McFarland said. "Since the birthdays are so close to Halloween. We love Halloween so it just makes sense."
RELATED: Kansas couple, both 96, ties the knot after meeting in senior living center
"My children and family are the most important things to me, and as each year goes by, I'll always be reminded of the day I gave birth to them and how much I love them."
This story was reported from Los Angeles.