'Lightyear' director and producer who saved Toy Story 2 among Disney Pixar layoffs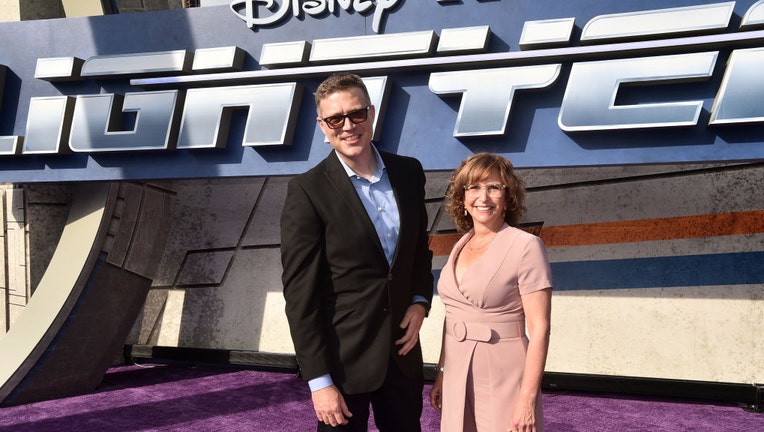 article
Two executives behind the animated film "Lightyear" were part of recent layoffs at Pixar Animation Studios. 
"Lightyear" director Angus MacLane and producer Galyn Susman were among the employees let go after the company cut 75 positions, Reuters reported. 
MacLane was an animator for 26 years and worked on the senior creative team on the popular films "Toy Story 4" and "Coco." Susman worked at Pixar since the first "Toy Story" film was released in 1995. 
RELATED: Round 3 of Disney job cuts starting
Released in 2022, "Lightyear" had a reported budget of $200 million, raked in $226.7 million in worldwide ticket sales, and received mixed reviews, Reuters reported. 
The film was not shown in 14 Middle Eastern and Asian countries because it depicted a same-sex relationship, which affected its performance at the box office.
Reuters reported that the Disney layoffs occurred on May 23 as part of the company's plan to cut 7,000 jobs.
RELATED: Disney managers told to identify layoff candidates, with 4K job cuts expected by April: report
Disney's staff included 166,000 in the U.S. and 54,000 in other countries at the beginning of October, according to an annual report the company filed in November 2022. FOX Business noted in May that of the 220,000 total employees, more than three-quarters of them were full-time.
According to FOX Business, Disney is undergoing a corporate restructuring that involves job cuts, a transition to three business segments, and other moves that will net $5.5 billion in savings. 
RELATED: ESPN hit with layoffs as parent company Disney cuts costs
Disney's job cuts have included film and television, streaming services, and theme parks, Reuters reported. 
FOX Business contributed to this report. This story was reported from Washington, D.C.