Jimmy Buffett hospitalized for 'some issues that needed immediate attention'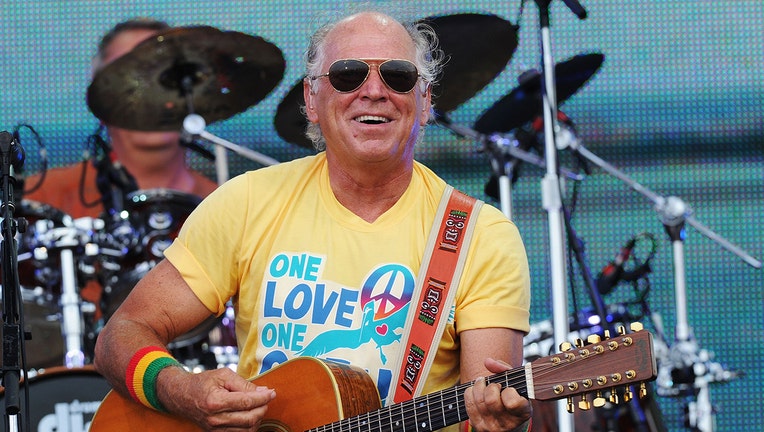 article
Music icon Jimmy Buffett has rescheduled one of his concerts after being hospitalized for an undisclosed medical issue. 
The 76-year-old singer was scheduled to perform with his Coral Reefer Band at Credit One Stadium in Charleston, South Carolina on May 20. 
Buffett notified his fans with a statement posted to his website Thursday. 
"I had a sudden change of plans this week that affected us all," he wrote. "Two days ago, I was just back from a trip to the Bahamas, thawing out from the California 'winter tour,' and chomping at the bit to get to Charleston. I had to stop in Boston for a check-up but wound up back in the hospital to address some issues that needed immediate attention."
RELATED: 54 Jimmy Buffett fans from US fell ill during group trip to Dominican Republic, travel agent says
According to his website, all previously purchased tickets will be honored for the new date once it is announced. More information will be emailed to ticket purchasers directly.
"Growing old is not for sissies, I promise you" the "Margaritaville" singer continued, adding, "I also promise you, that when I'm well enough to perform, that's what I'll be doing in the land of She-Crab soup." 
Buffett thanked his fans and expressed his appreciation for their thoughts and prayers. 
"You all make my life more meaningful and fulfilled than I ever would have imagined as a toe-headed little boy sitting on the edge of the Gulf of Mexico," he added. "Thank you for your prayers and thoughts, your amazing years of loyalty, and just remember, 'NOT YET!'"
This isn't the first time that Buffett has postponed performances due to his health. 
Last September, his tour released a statement that read, "Due to health issues and brief hospitalization, Jimmy will need to refrain from touring for the rest of the year. On doctor's orders, he must take this time to recuperate and heal. Jimmy looks forward to getting back on stage next year." 
This story was reported from Los Angeles.