'It is so sad': Shelter heartbroken after owner neglects 'unwanted' senior dog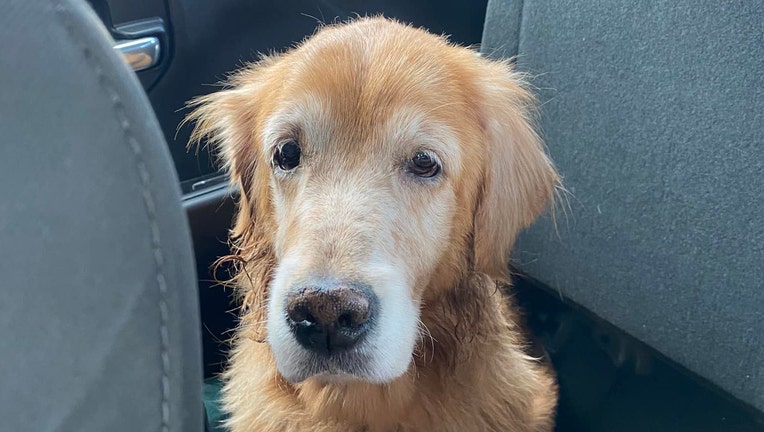 article
PENNELLVILLE, N.Y. - An animal shelter in New York state is expressing outrage and heartbreak after an owner dropped off a 14-year-old dog without showing any emotion. 
Friends Forever Animal Rescue in Pennellville said the dog, Sophia, was left at its shelter because the family was moving. 
"The owner told us that she had been driving around to different shelters looking for someone to take the dog, and we were her last stop," Casey Newton, the shelter's founder, told CNY Central. 
"To see Sophia's reaction as the car drove away – wondering 'Where are you going?'" Newton continued with tears. "I think that is the hardest part because we see it so often. It is so sad. The dogs have this look like they are left with this feeling that they did something to deserve being deserted, and that is not OK."
RELATED: Brave mini pig confronts black bear to protect farm animals on Vancouver Island
But Sophia's reaction to her new environment triggered even more emotions for the veterinarians. 
"She is confused and wondering where her people are and where she is going," the nonprofit posted on Facebook this week. 'How do I tell her she is safe? How to I make her understand she didn't do anything wrong? How do I let her know that I am a stranger but I am also going to be the one who is going to remind her she matters, she is loved, she is cared for and I will sacrifice my time, money, energy and life for her in her last days."
"When you toss away your pets they end up in the hands of strangers who love them instantly," the shelter added. 
The post went viral, garnering hundreds of shares, likes, and thousands of dollars in donations. It also sparked outrage.
"14 years old? This is why people infuriate me!" one Facebook user posted. 
Hours later, the shelter said one its vets will now take care of Sophia.
RELATED: 13 parrots found hidden in duffel bags at US border, officials say
"We couldn't have asked for a better place for this little old lady," the shelter posted. 
Though Sophia's story garnered national attention, the rescue said her story is not uncommon. 
"Unfortunately, her story is not rare," the rescue said in a separate Facebook post. "Rescues and shelters are constantly bombarded with unwanted animals."
This story was reported from Los Angeles.